Could this be chicken pox?
---
My son has had a weird rash starting on Tuesday. It's definitely not bug bites (he sleeps with me and we definitely do not have bedbugs because I am neurotic about stuff like that--literally). I looked at them this morning and even just in a day (while he was at school) until I looked at them again tonight, they seem to have spread down his stomach. They are itchy and start out like flesh color bumps, then once he itches them they seem to get a red dot in the middle?.. I'm going to call the Dr in the morning but just figured while I was wondering I'd ask if anyone had any ideas of what it could be...also wanted to add he has not had a fever but as had some cold like symptoms as well (runny nose)
The clear stuff on his chest in the last pic is neosporin because that one was bothering him and looked kind of red..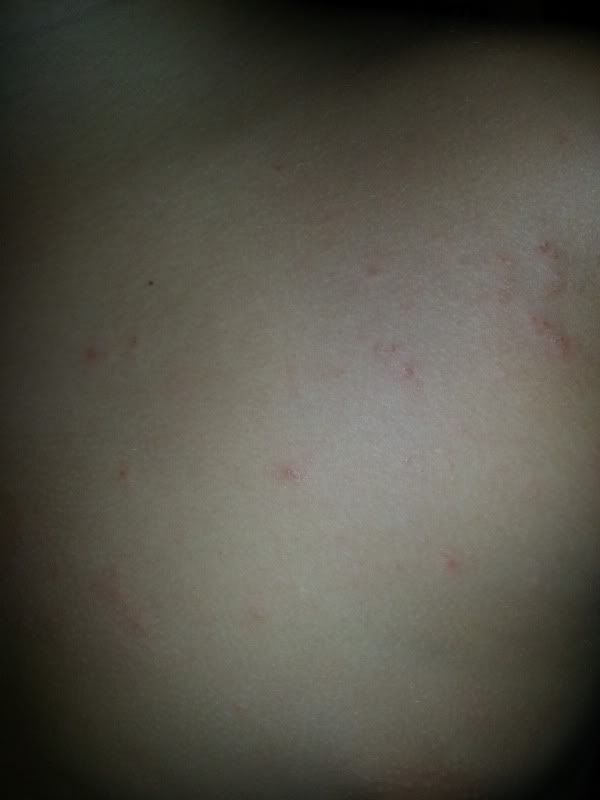 __________________
Jillian
mom to a few awesome kids
Matthew- 3/31/02, Jason- 4/09/04, Timothy- 2/15/07
Olivia- 11/04/09 and newbie Emily
- 11/07/13