Registered Users
ISO: FIAR Swaddlebees IHA: Playfood Misc Books too much to mention
---
I am ISO a few things. I have some PP but if possible I'd love to trade if anyone is interested.

Please pm me for a quicker response.

ISO:

Baby/Child:


Sewing:
Michael Miller Carnival Bloom fabric (on brown): woven, interlock knit, PUL
100% cotton interlock knit fabric for Waldorf doll skin

Toys:
Wii games
Nintendo 64 games
Classic Fisher Price Record Player

Misc.
Let me know about items you have available in the Carnival Bloom print
Pajama Jeans size M or L new or euc
Kindle Fire in EUC

Blue Parrot B250XT Bluetooth Wireless Headset B250
Gift Cards (Wal-Mart, Target, Restaurants, try me on others)

Kitchen:
Fiestaware Homer Laughlin Dinnerware (Rose, Turquoise, Yellow, Lilac, Lemongrass try me on what you have available)
Cast Iron Waffle Maker
Peanut Butter Mixer
Pressure Canner
Tattler Reusable Canning Lids and Rubber Rings
Hand Crank Grain Mill
More Top Secret Recipes by Todd Wilbur
Even More Top Secret Recipes
Top SECRET Restaurant Recipes 2
Top Secret Recipes Unlocked
Top Secret Recipes 3
When Technology Fails Book or similar preparedness books
Counter size compost pail

School:
Magic Tree House books #15, 19, 20, 24, 27-32, 34-37, 39+

Boxcar Children books #2, 5, 6, 14, 28-38, 40-52, 54-76, 78+
[U]

Sonlight:
Core P3/4 I have a couple of the books and the Parent's Companion but seeking to complete my set.
Core P4/5
Core C
Core D


BFIAR (Before Five In a Row) books needed:
Angus Lost
I am an Artist
Yellow Ball
Quiet Way Home


FIAR (Five In a Row) books needed:
Volume 1 books needed:
Another Celebrated Dancing Bear

Volume 2 books needed:
They Were Strong and Good
Mr. Grumpy's Motor Car
Follow the Drinking Gourd
Babar, To Duet or Not To Duet
All Those Secrets of The World
Gramma's Walk

Volume 3 books needed:
The Bee Tree
Truman's Aunt Farm
Duchess Bakes a Cake
Daniel's Duck
The Salamander Room
Amber on the Mountain
Little Nino's Pizzeria
Andy and The Circus
Henry The Castaway
Warm As Wool
Climbing Kansas Mountains

Volume 4 books needed:
Roxaboxen
The Raft
The Gullywasher
Grass Sandals
Albert
Pumpkin Runner
Angelo
Higgens Bend Song and Dance
Cowboy Charlie
Hickory Chair
Hatmaker's Sign


************************************************** *******

IHA:

Madame Alexander makes these 18 inch play dolls under several different names for different retail stores. They are comparable in size to the American Girl doll.
18 inch play dolls made by Madame Alexander.
$30 trade value "My Life" doll. New in box.



$50 trade value "Dollie & Me" doll. Stock photo but I can take my own if needed. New in box.



$50 trade value "Dollie & Me" doll. Looks like the doll above but in different clothing and will get a pic asap. She was removed from box to swap clothes and placed back in the box.

$30 each trade value. Days of the week Organizers. I have 2 just like this pic but in RED.



Misc Fabric: HTF knit prints, bamboo velour, cotton velour, Wool interlock, fleece, etc

Felt play food made by me (see link in siggy)



1st Grade Scott Foresman Addison Wesley Everyday Spelling - New



SOS Switched on Schoolhouse 2008 Edition 4th Grade Math & Language Arts $50 for both



Misc Books used in Calvert School's Discoveries in Reading I.

$1 (not shown) Dan & Dan has water damage on inside but still usable all the rest are in good or better condition.

$4 Snowsong Whistling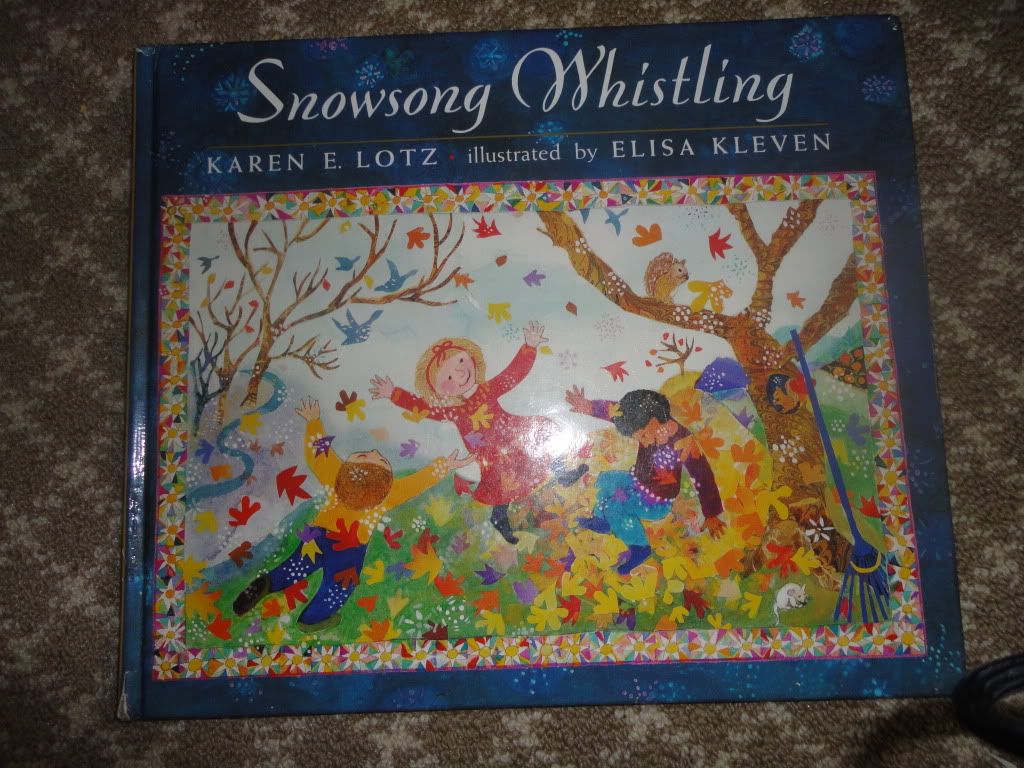 $5 Busy Bea



$3 The Puddle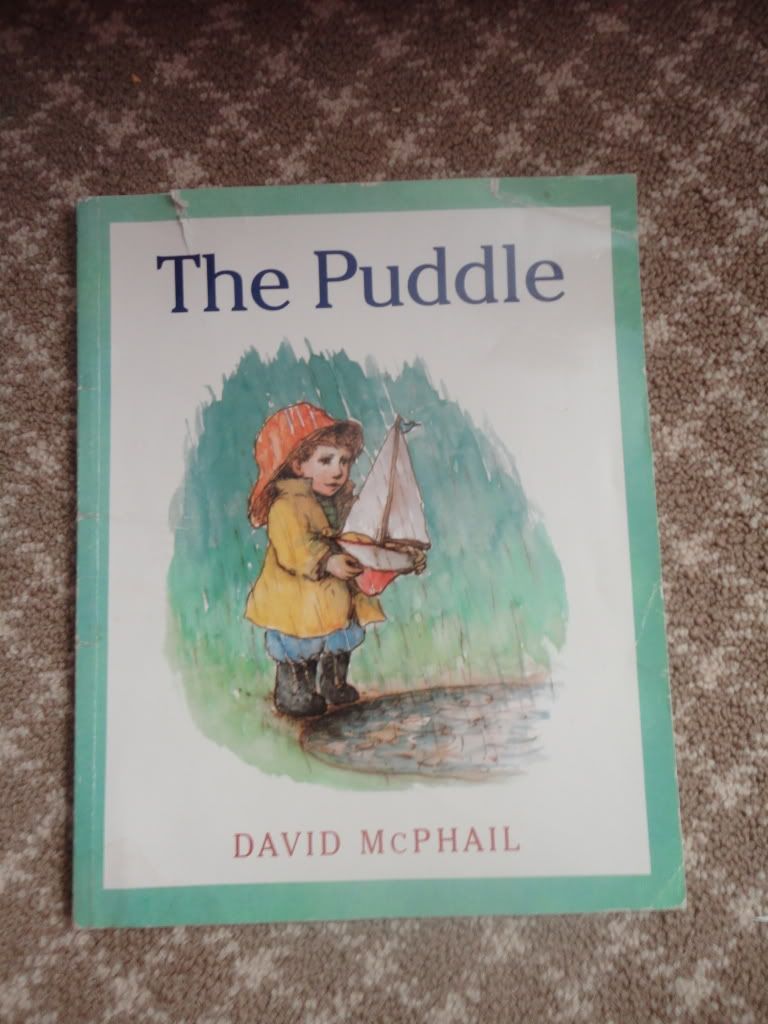 $2.50 Fishing Bears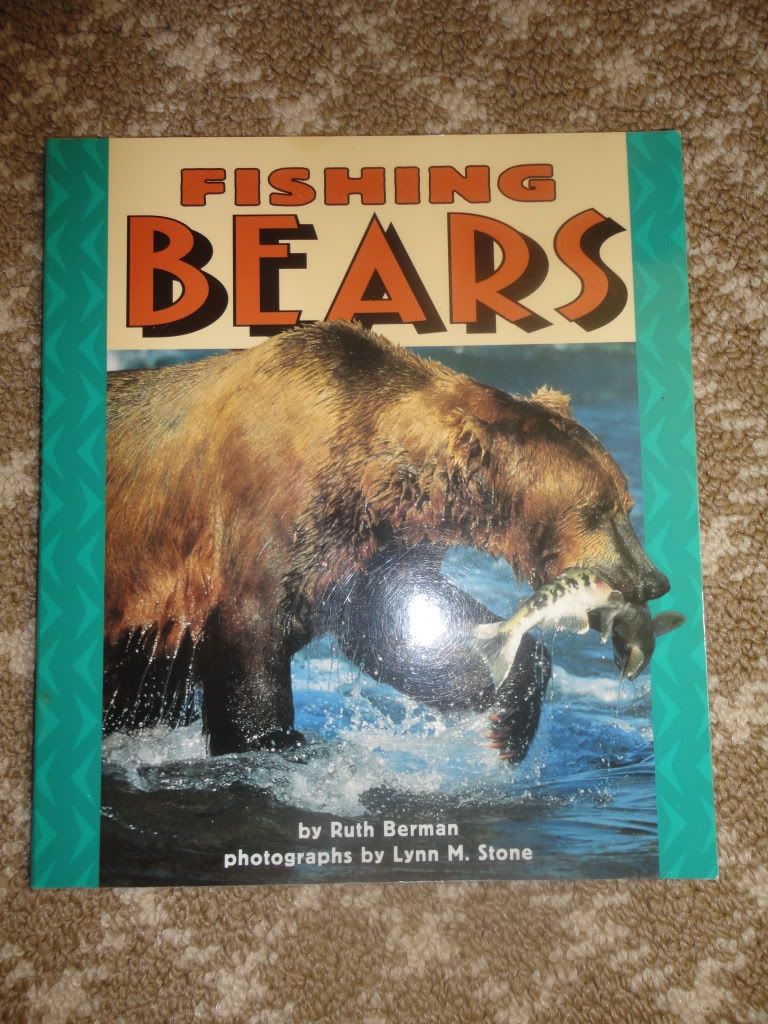 $3 Greetings Sun




$20 Discoveries in Reading V Calvert School (additional student manual/lessons plus 2 books. This sells for $36 at Calvert without the 2 books)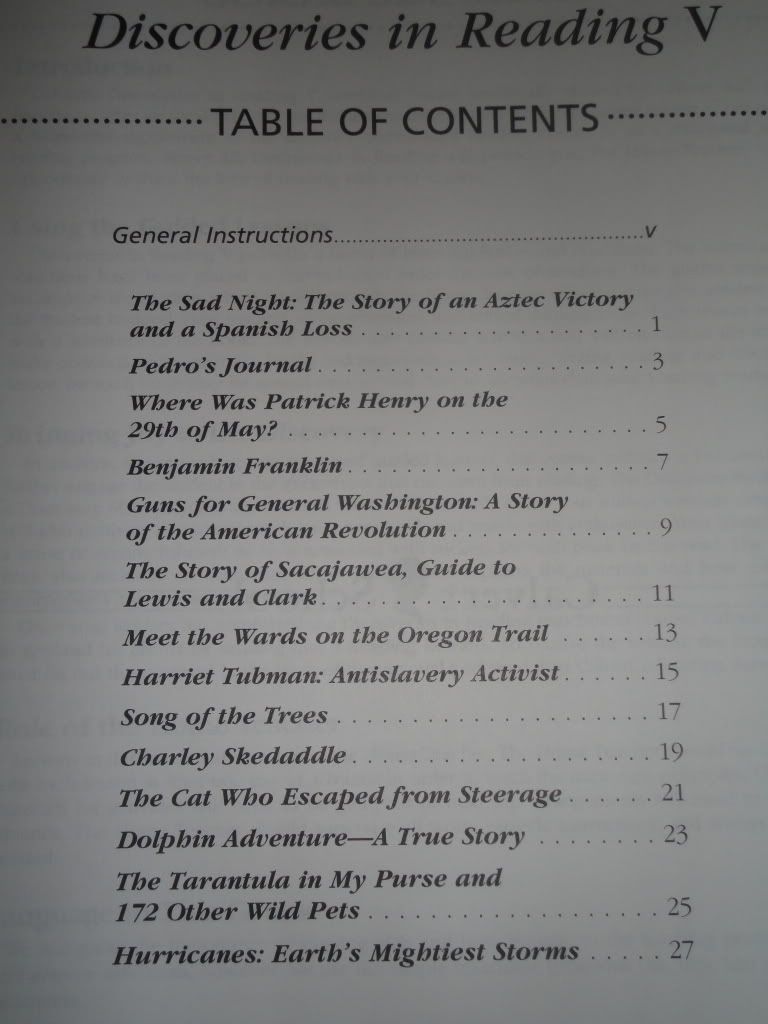 Magic Tree House - $1.50 each



The Boxcar Children $1.50 each



Misc books used in Sonlight

$2 Richard Scarry's Please and Thank You Book (2 copies)




Misc books


Little House on the Prairie
$2.50 older



$2 On Market Street



$3 Ramona Quimby Age 8



$1 Shiloh



$2 Cats Colors



$3 Sylvia Jean



$2 Momma Will You



$2 Lissy's Friends



$2 The Wild Little Horse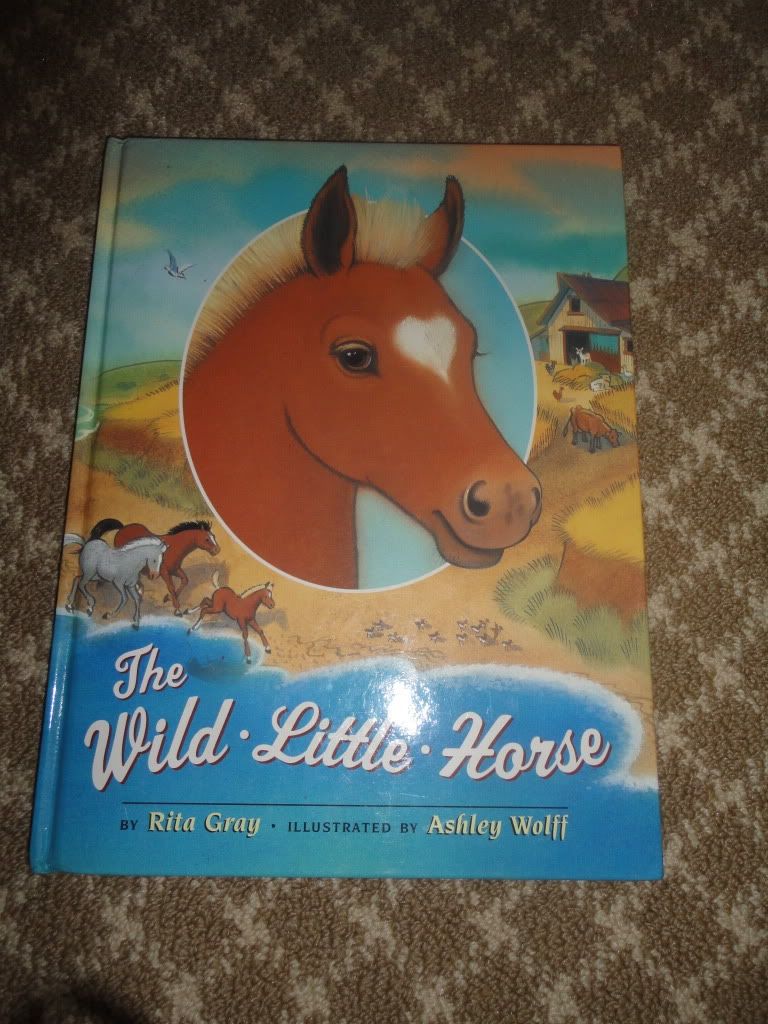 $1 Are You My Mother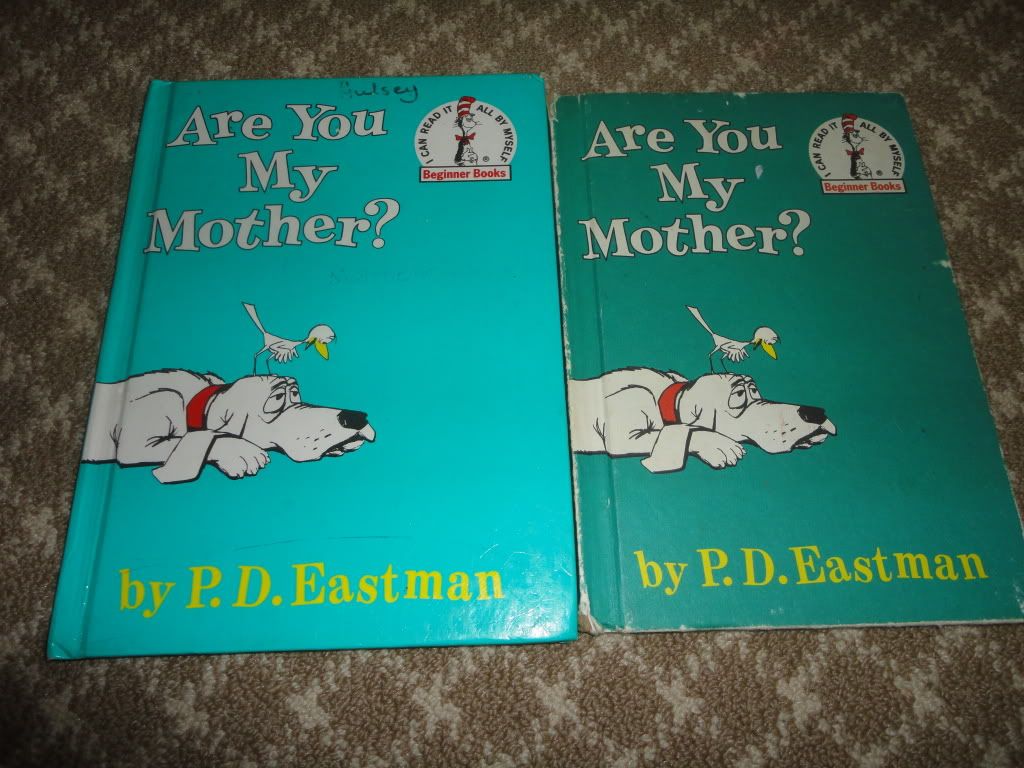 $1 each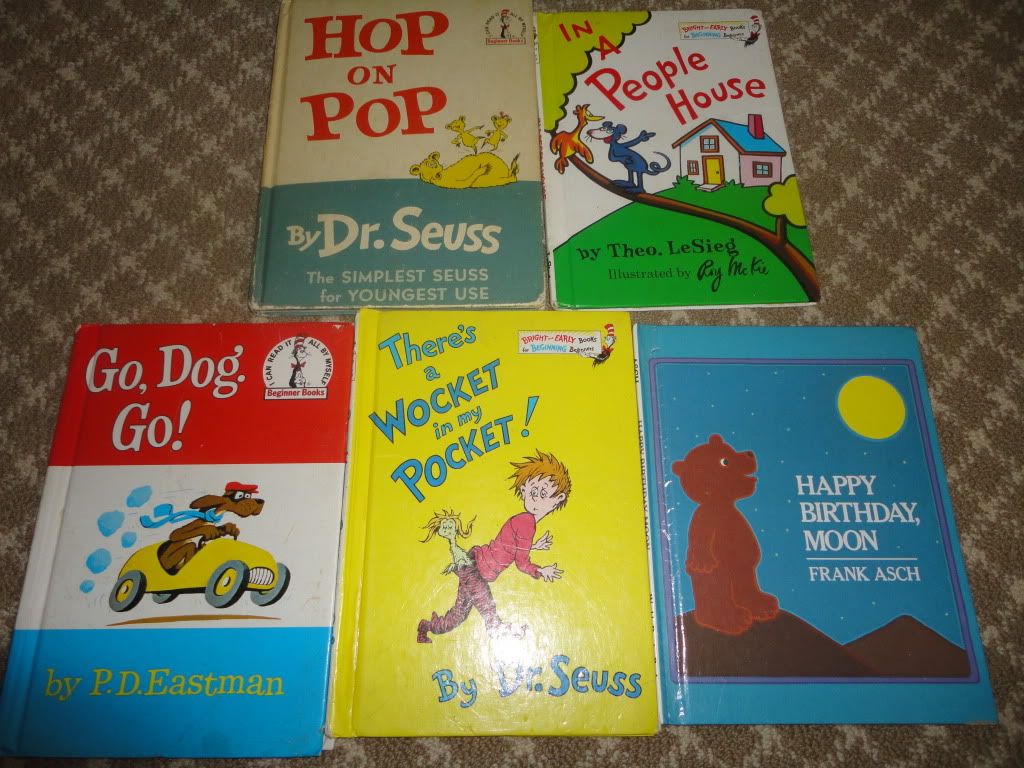 $1 Frog's Lunch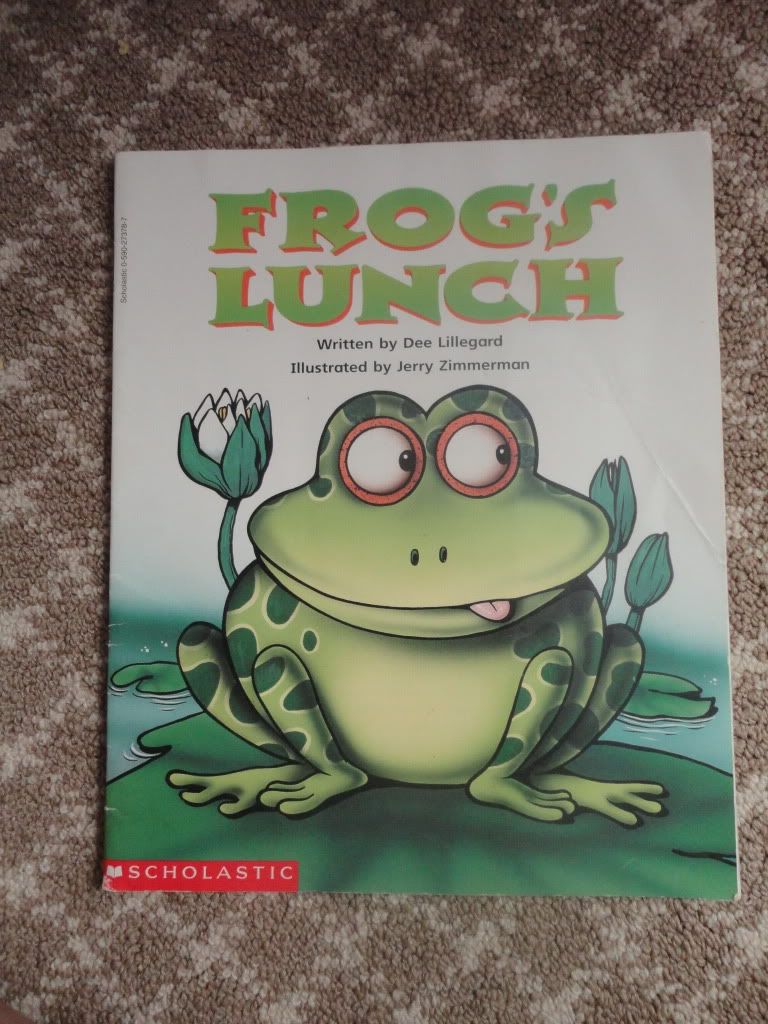 My House Books $8 each GUC with normal shelf wear for an older book. 1 book has crayon on the back and crayon coloring 1 pic inside the book and the inner back page has pen marking. Otherwise all are in GUC.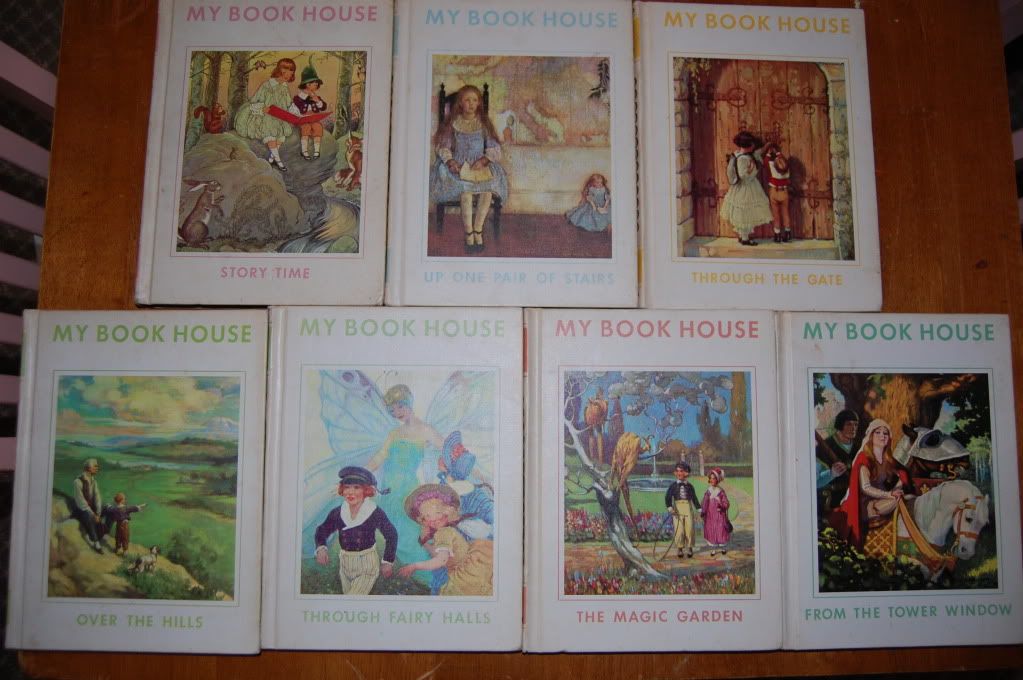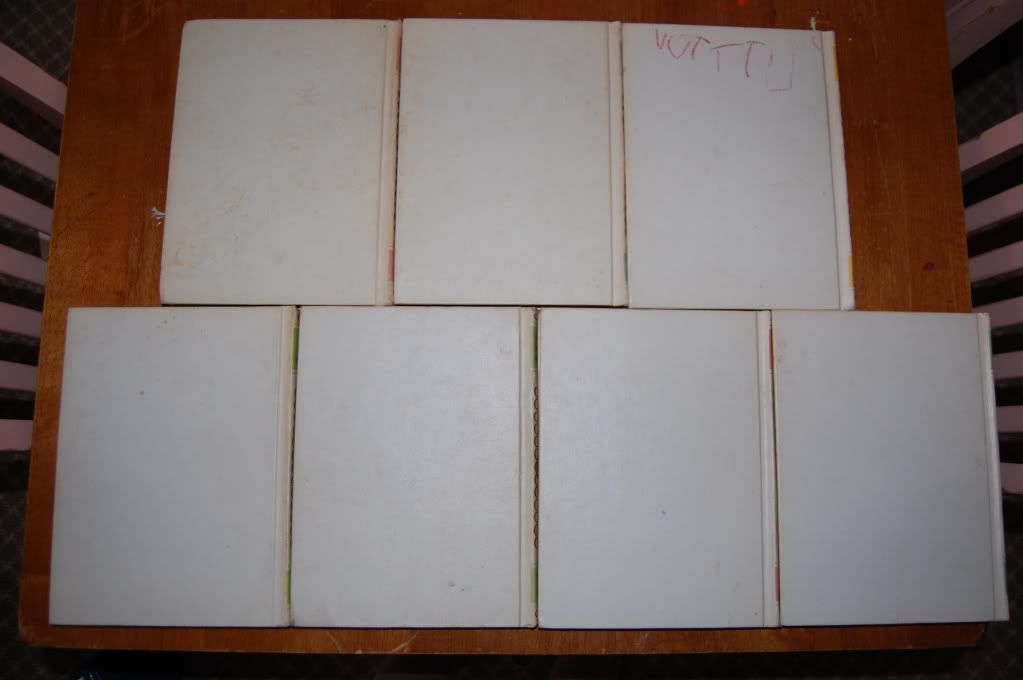 Wool:
All measurements are approximate and taken at rest.
Knit Wool Soakers:
Smalls measure approximately waist 14 inches and rise 17 inches. Perfect in any weather and wonderful under a dress or with a t-shirt. Most of the small soakers were never worn.
$20 small Pink.



$20 small Waterchestnut.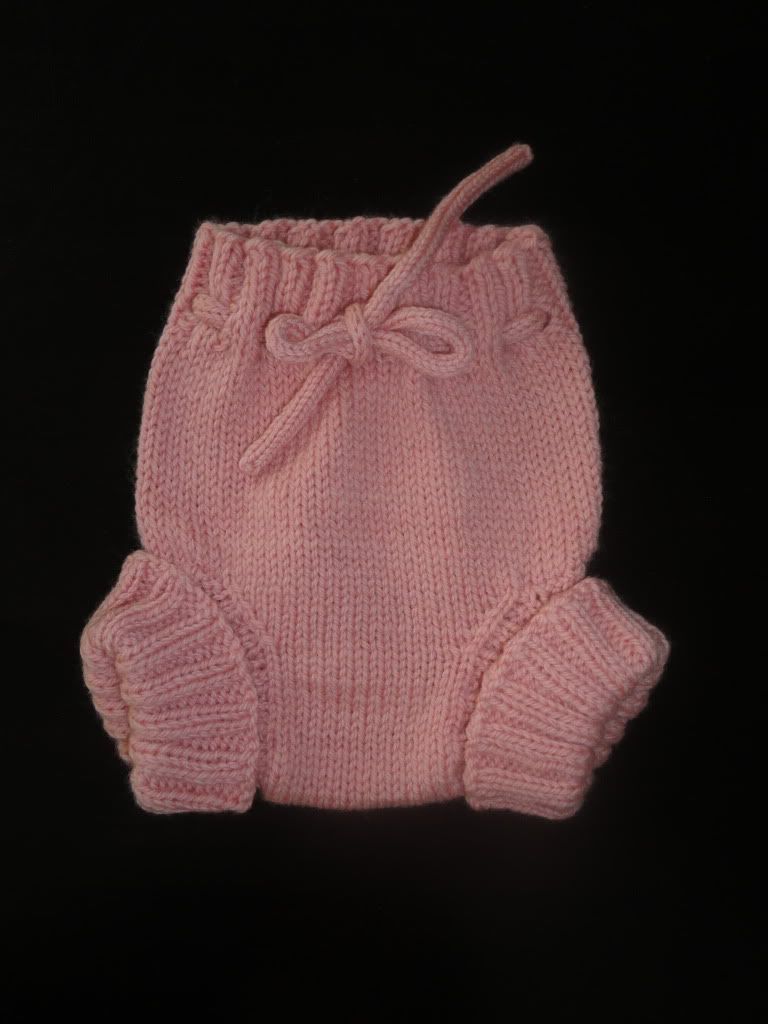 $20 small Salmon Heather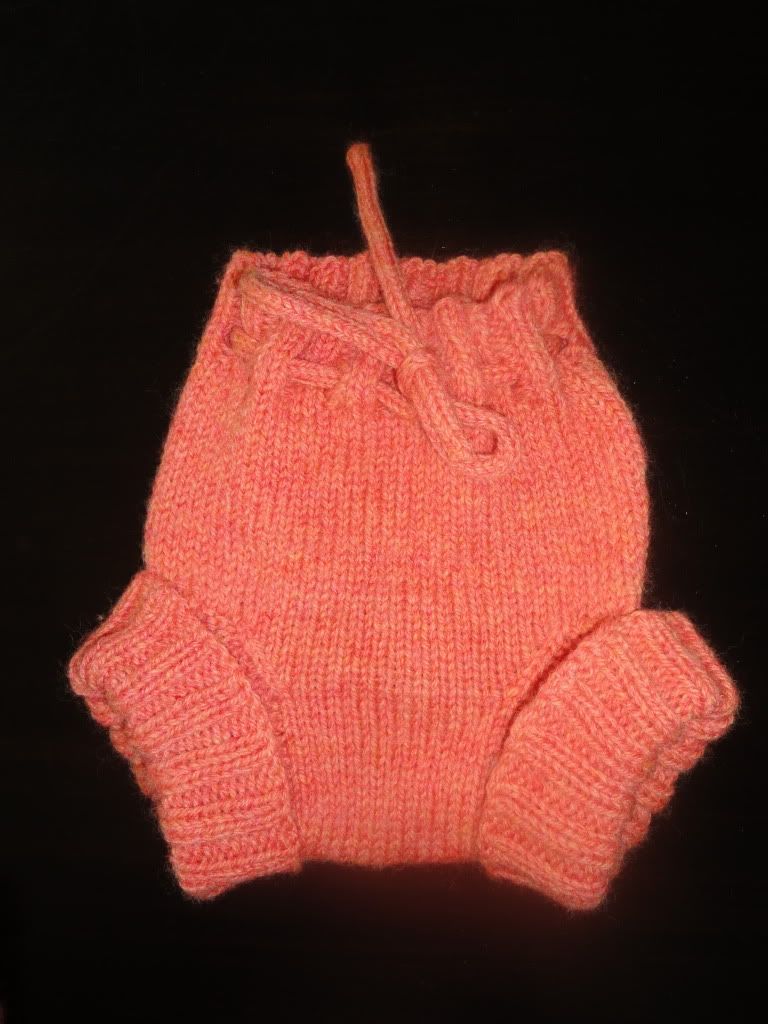 $20 small Rosewood



Wool Interlock soakers/covers. Machine washable thicker wool interlock knit. Made from Katrina's Soaker pattern.
$20 with fill item Newborn Cupcake worn only a couple of times.



$30 New Mr Bubble size small



$30 New Mr Bubble size medium



$30 NB Sugarbubbie Capri/Longies 4" inseam, 12 1/2" rise, 14" waist



$50 Gymboree Fox Set NB capri/longies Gymbo Fox shirt 0-3 mo, Sweater like new 3-6 mo, includes hat, socks, bibs. 3 1/2 inch inseam, 12" rise, 14" waist.



$50 Custom NB-6mo Sweater and hat set to go with the pink version of the original "Guess How Much I Love You" fabric.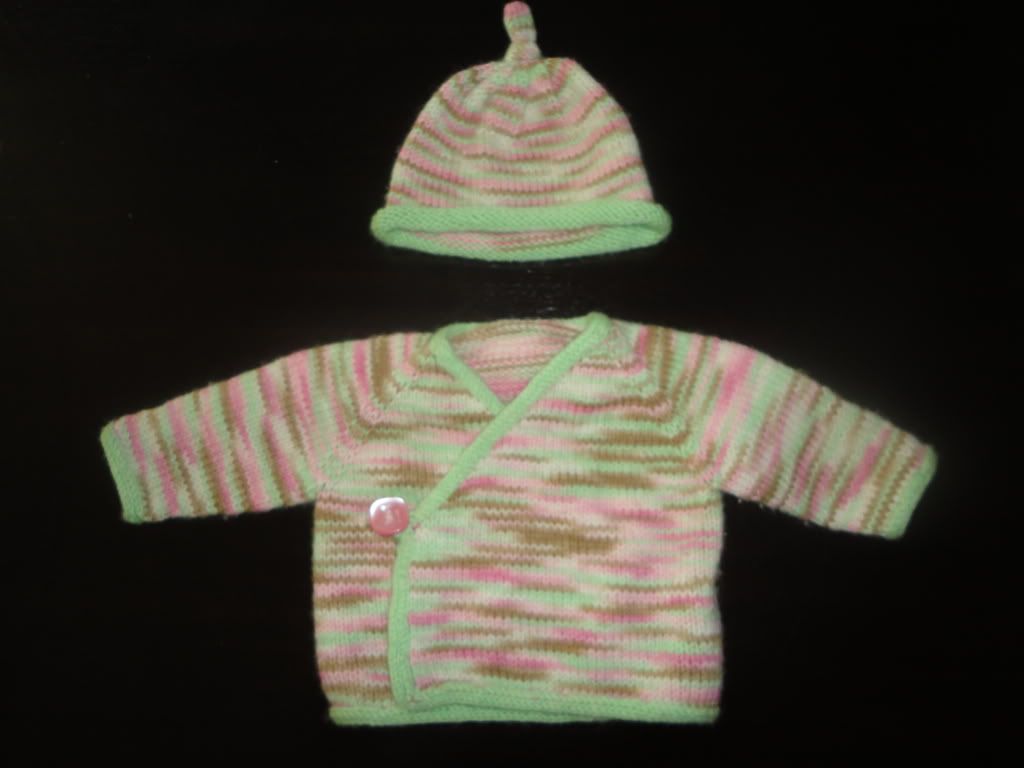 $40 New NB longies in rose, brown and turquoise. Such pretty colors. Approximate measurements: 12 in waist, 12 in rise, 5 in inseam.



$40 New NB/small longies in blue, brown, multi color. Approximate measurements: 13 in waist, 12 1/2 in rise, 5 in inseam. Matches perfectly with the Loving Hops fabric.Matches the Loving Hops fabric perfectly.



$30 Strawberry Lemonade Capri/longies. Measures approximately 16 in waist, 15 in rise and 6 in inseam. Needs to be shaved.



$30 with fill item. Bright and beautiful colors. Sugarbubbie "Tulips" in a 6-12 mo size. Measures approximately 16 in waist, 16 in rise and 7 in inseam. Needs to be shaved.




Craft Items
Purse Making Kits $10 each



Wrap



Sterling Silver Oneida Afterglow - Knife $50 each measures approximately 8 3/4 inches. Fork $55 each measures approximately 6 1/2 inches long. These are older pieces from my Grandmother's Estate. They are in good used condition with normal wear from normal use. They do need to be polished. There are no monograms.



Vintage (50's & 60's) Popular Mechanics Magazines $5 each many to choose from



Vintage (50's & 60's) Model Engineer Magazines $5 each many to choose from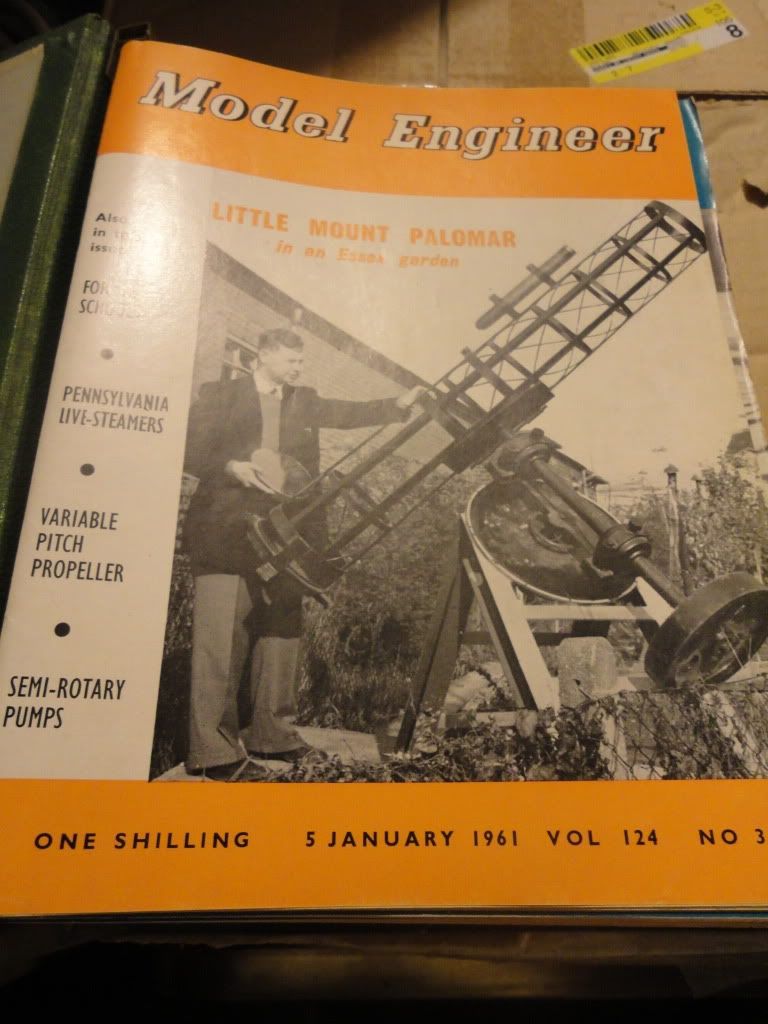 Advertisement
---
Last edited by tiredmommyof8; 04-28-2013 at

10:44 AM

.