Registered Users
All Diapers Must Go!! Pic Heavy*Make me an Offer* REDUCED AGAIN!!
---
~~~~I really need this stuff gone so make me an offer on any or all that's left! I also love trades, send me your list!~~~~

DD has been done with diapers for nearly a year now and it doesn't look like we will be adding any more to our family, so it's time to sell off all the diapers. We are a non-smoking household and we do have pets, cat and dog. I washed mainly in Tide, never any fabric softeners. We do have well water which is very hard water and has a fair bit of iron in it. Iron water makes things look dingy. I washed most every diaper in Lemi-Shine to help strip the iron and mineral deposits from the diapers. Please Note--*MOST DIAPERS WILL HAVE SOME STAINING/DIGNY LOOKING AND NORMAL WEAR* I will do my best to describe each diaper but please, feel free to ask any questions and if you need more pictures just ask. I have tried to price fairly, but I've been out of the diaper game for a year now so if my prices seem off please make me a reasonable offer. All prices are postage paid by me. Per diaperswappers rules I will ship within 5 days of cleared payment and I will ship with delivery confirmation. I will only mark items as PENDING if you have asked for my paypal address. After you have received my paypal address I request that you pay within 24 hours or keep in contact with me. I will be happy to offer a discount for multiple items purchased so be sure to check out all my items for sale! Shipping within the US only, please contact me for shipping to Canada prices.



Take everything that's left, that's 3 infant pfs, a dozen imagine prefolds (blue edge), 5 covers, 2 wahm fitteds, 7 disposable flip inserts, 1 thirsties fitted (size 2), and 4pks RLR for $50ppd!!!!


Or just make me an offer or anything you are interested in!!



Here we go....
Entire Photobucket album-- http://s289.photobucket.com/albums/ll228/jill_wv/


3 Infant Prefolds, 10x13 Unstretched, unbleached, I believe these are Little Lions but not sure. 2 out of 3 have noticeable stains, I'd call 1 light, 1 moderate. $6ppd or $3 with another purchase
1 Econobum Prefold, unbleached $2ppd SOLD
3 GMD Green Edge Toddler Prefolds. I purchased them used but never used them myself. $8ppd SOLD
1 Dozen GMD Brown Edge Prefolds. Purchased new by me from GMD
6/2010. Used in large rotation from 10/2010 to 10/2011. $30ppd SOLD


1 Dozen Diaper Rite Orange Edge Prefolds, unbleached. Bought used from Diaper Juction (they were used in their diaper service) in 8/2011 and used very little by us til 10/2011. $30ppd SOLD


1 Dozen Imagine Prefolds from Nicky's diapers. Large, blue edge. Bought new by me, used in alrge rotation from 12/2010 to 10/2011. $25ppd


2 Thirsties Duo Wraps, size 2. One is Orchid Purple, the other Rose Pink. Elastic is good. Velcro is slightly curly on the ends and I'm sure not as good as a brand new diaper, but still very functional. Pilly in places. $12ppd SOLD


Opened bag of flip Disposable Inserts, 7 left. $4ppd
3 Large BumGenius AIO 3.0, 1 each Blossom, Butternut, and Grass Hopper. Velcro and elastic good on all. The Grass Hopper has a light on the front right under the velcro--it's from playing outside in just a diaper. $22ppd for all SOLD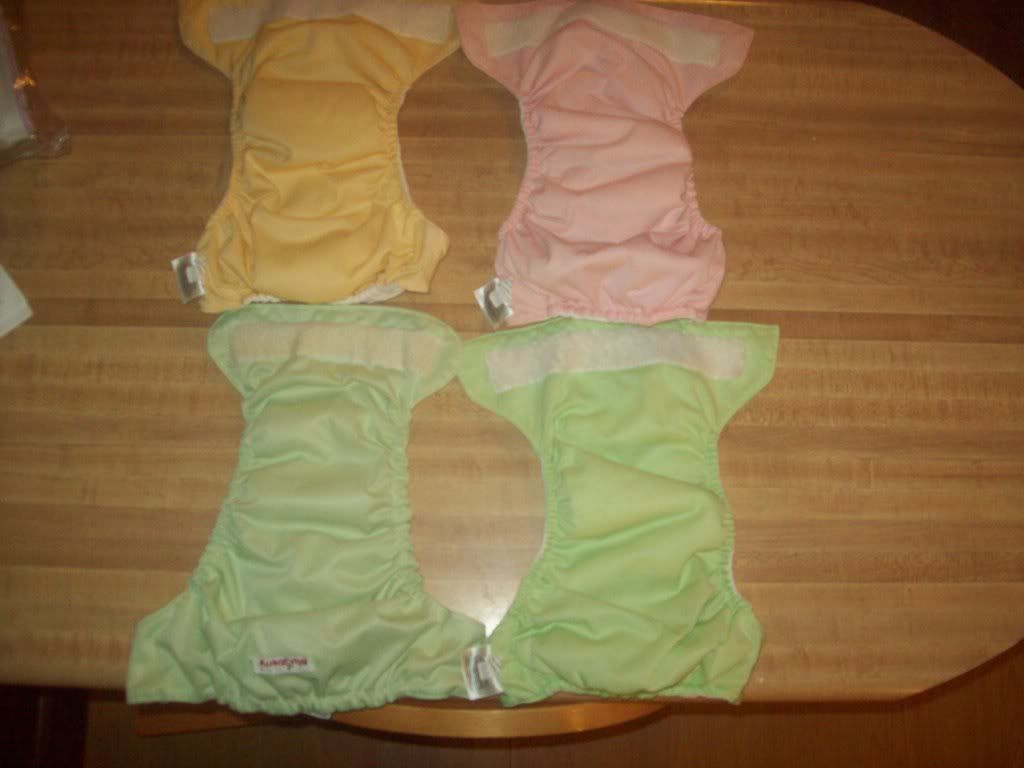 1 Blueberry Stuffable AIO. Velcro and elastic are FAIR, not great. $4ppd SOLD
2 Mother-Ease Trainers. XL. 1 is Sea Creatures and other Safari Animals These were used very little and are in very good condition. $15ppd for both SOLD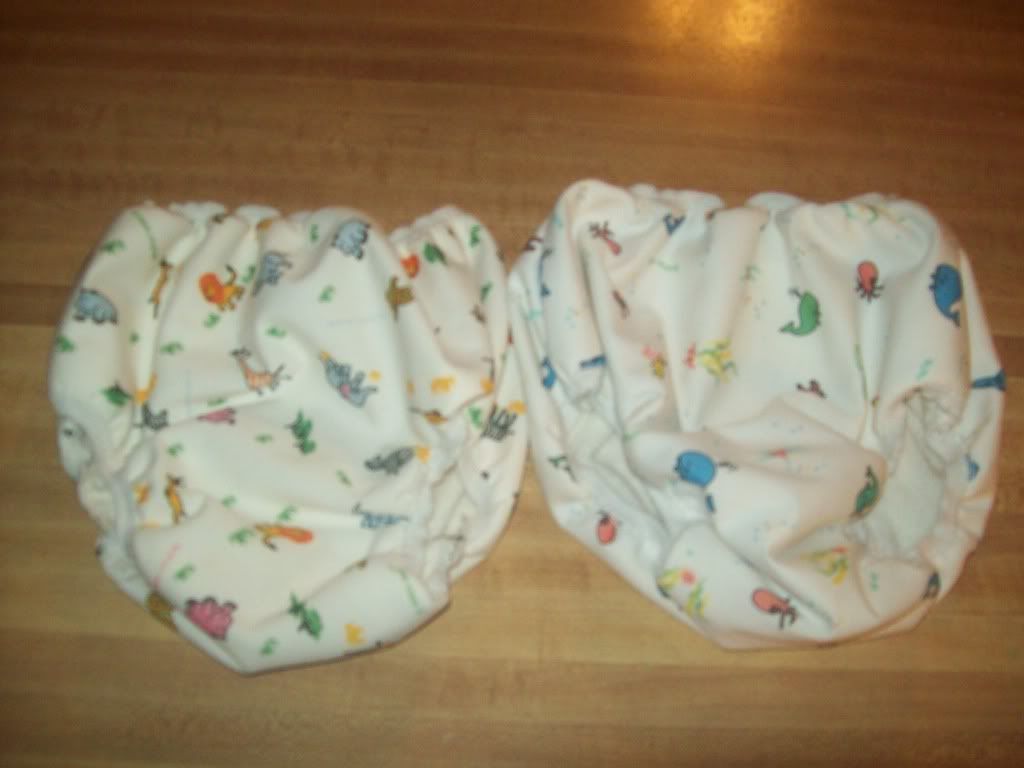 3 Ebay Cheapies Pocket Diapers, one-size 2 BabyLand, 1 Nubunz. Nubunz is mauve, babylands are red and yellow. Red and yellow have shot elastic--used for swim diapers. $5ppd SOLD


1 BumbleDoo Trainer, pink, Large. 1 snap is missing and needs replaced, $3ppd SOLD
Fleece Cover, Blue and Yellow with fruit print. Waist-16, Legs-9, Rise-17. $4ppd SOLD


Fleece Cover, Monkey Print, Waist-18, Legs-11, Rise-18. $4ppd SOLD
2 SmartiPants Sleeve Diapers, Brown. $15ppd for both SOLD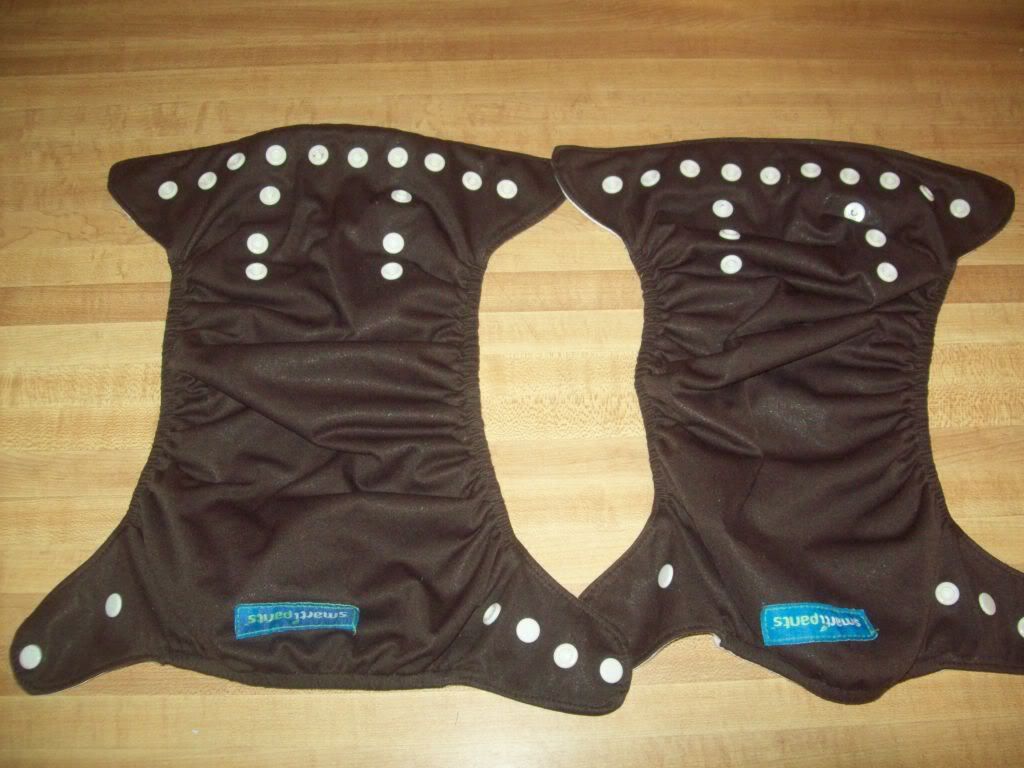 3 Kawaii Baby Pocket Diapers, One Size, 1 is Minky Pink hearts-snap closure. 2 Heavy Duty OS, 1 yellow, 1 apple green, both velcro closure. $15ppd for all SOLD


1 Large Bummis Super Whisper Wrap, LadyBug Print. This Cover has been snap converted by convertmydiapers.com. Snaps are yellow. $7.50ppd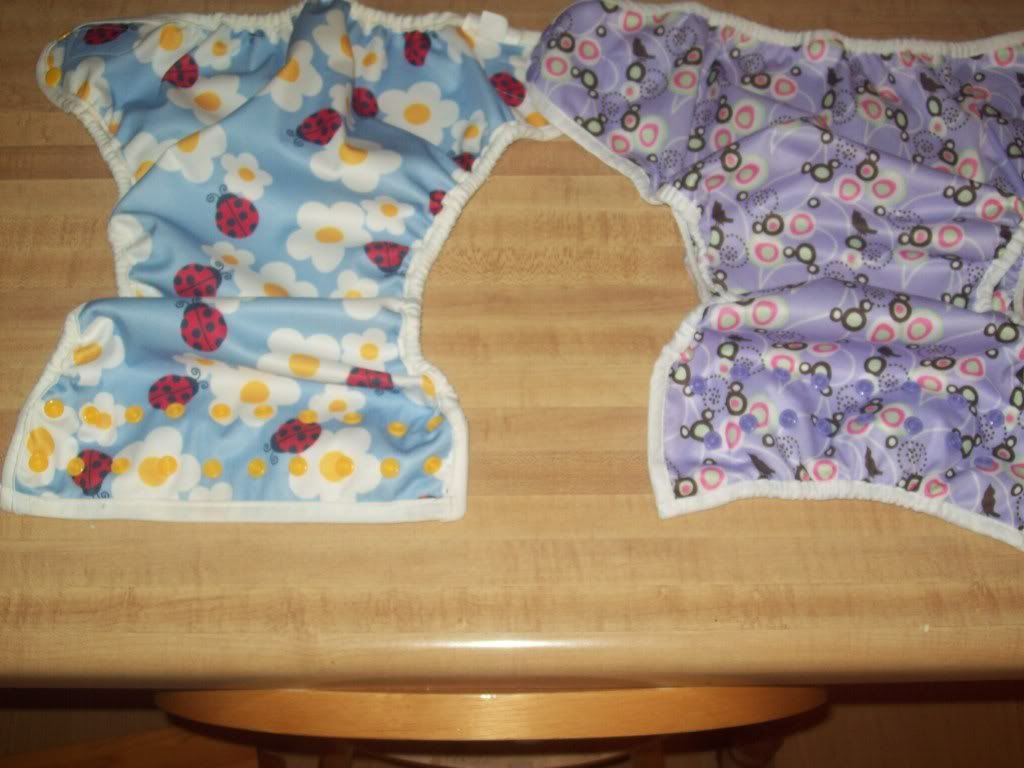 1 Large Thirsties Baby Bird, Lavander. Has been snap converted by convertmydiapers.com. Snaps are purple. $7.50ppd
2 WAHM made diapers. 1 pink and white, the other blue with brown dots. Were intended to be size 2T non-waterproof trainers but they run a little small. I would say 18month. These would also work well as a fitted. $6ppd for both


1 Thirsties Fitted, size 2, honeydew in color but looks faded, most likely from sunning. $6ppd
1 GMD workhorse Brown Edge, snaps, Large.$3ppd SOLD
1 Econobum, white, dingy. $4ppd SOLD


1 FuzziBunz Pocket, Apple Green, elastic is good and comes with another set of elastic Inside is dingy. $7ppd, $8 if you want the inserts that I think go with this diaper SOLD
2 Gen-Y Covers, XLarge, Both Classic.is black with cherries and Cupcake is on a blue backgrount. Both were bought new by me and we just didn't love gen-y so these weren't often used. Cupcake was bought as a 2nd due to a sewing mistake in the trim--not noticeable unless you are looking for it. $12ppd for both BOTH SOLD


2 SweetPea Covers, One-size. 1 Green, 1 blue, snap closures, loved these covers. $11ppd for both SOLD


2 Swaddlebees Covers, 1 Lavander, 1 Brown with Pink dots and trim. Both size Large, snap closures. Lavander is very dingy on the outside. $11ppd for both.


2 Wonderworks One-Size Covers, 1 purple, 1 green. Velcro closures. $12ppd for both. SOLD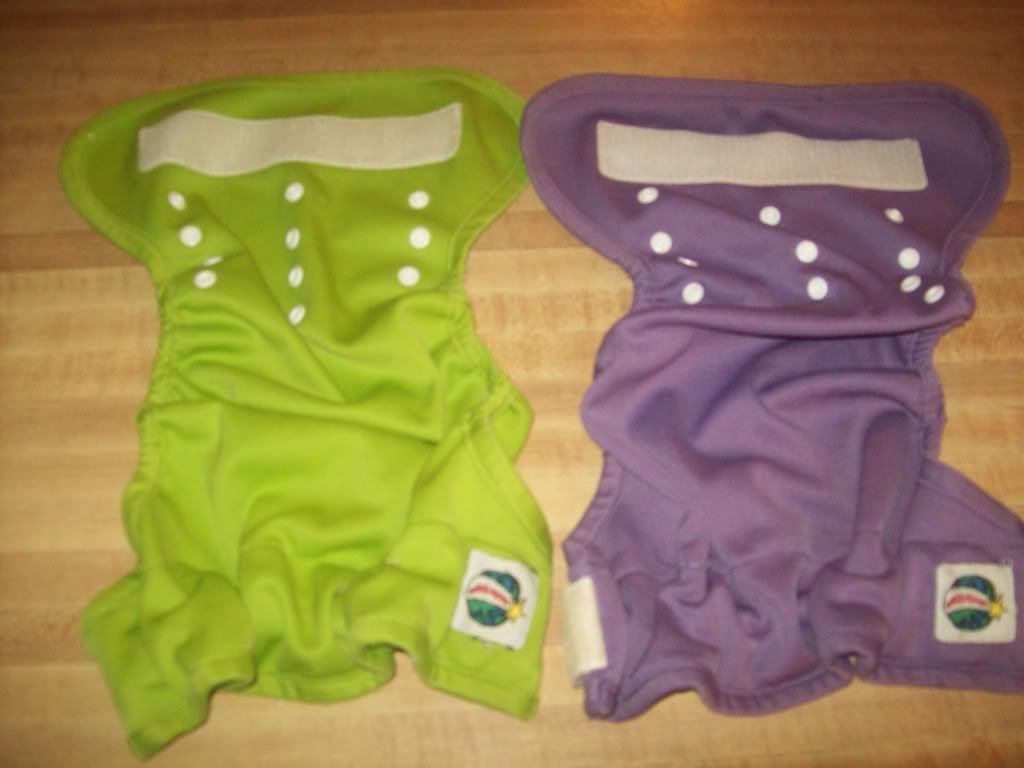 1 Bummis Super Brite, Large, Velcro Closure, Pistachio Dot, $6ppd SOLD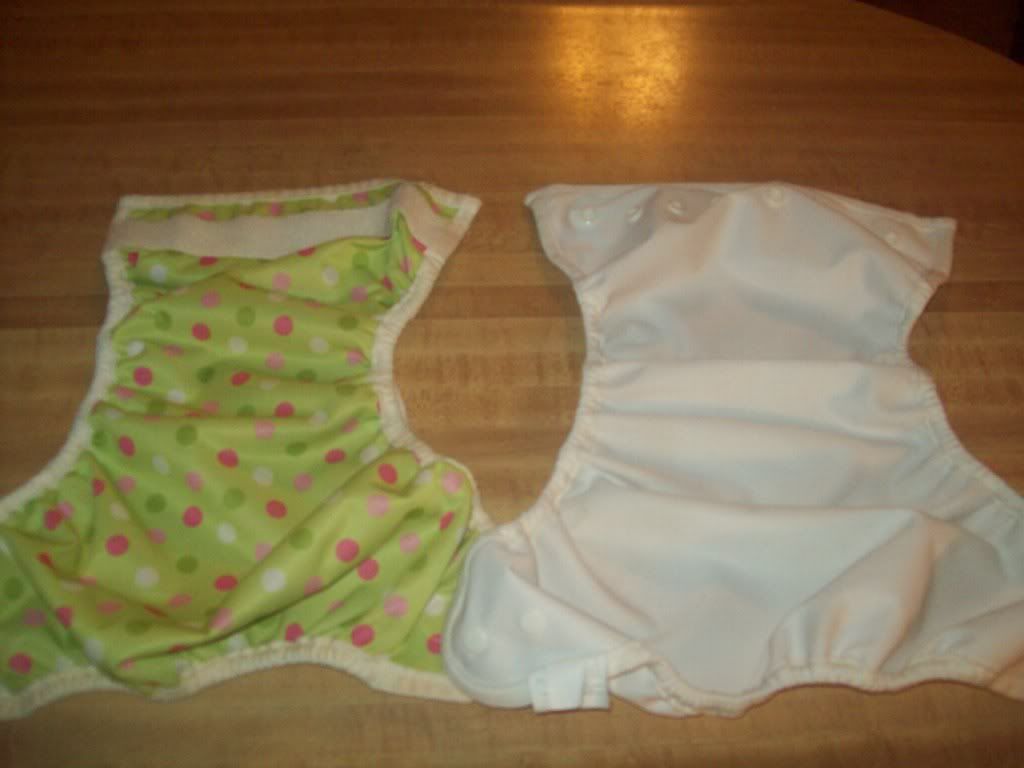 1 Bummis Super Snap, White, snap closure, Large $6.50ppd
1 Bummis Super Brite, medium, Green, Velcro Closure $6ppd SOLD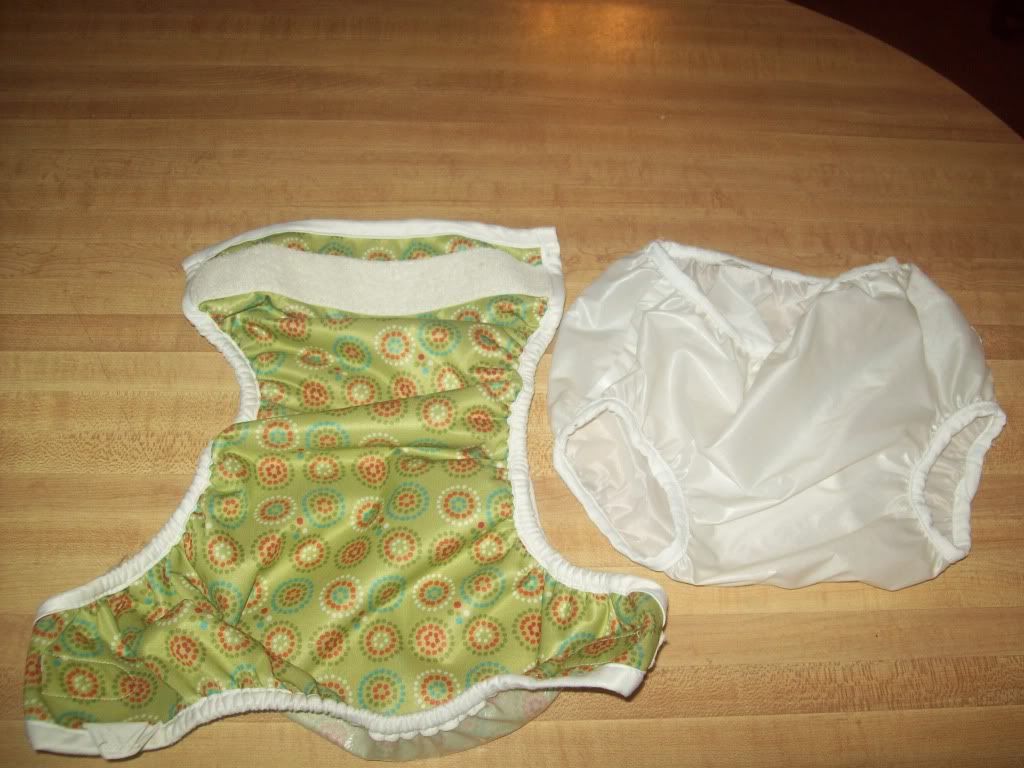 1 Bummis Whisper Pant, medium, stained, $2ppd SOLD
2 Thirsties Hemp Inserts $5ppd for both SOLD
1 BabyKicks Hemp Insert $3ppd SOLD
2 Inserts that I *Believe* are the origionals from the FuzziBunz Pocket $3ppd SOLD
]6 Microfiber inserts, bigger, thicker, better--most likely came from smartipants or heavy duty Kawaii $6ppd SOLD
8 smaller/thinner microfiber inserts--probalby from cheapie pockets $3ppd SOLD
1 Sandy's Liner PENDING


3 BumGenius Stay-Dry Liners SOLD
2 Kissaluvs Liners SOLD
2 Thirsties Liners, 1 pink, 1 blue SOLD
2 Pink MonkeyDoodlez Stay Dry Liners, Large SOLD
4 Packets of RLR $8ppd
2 MonkeyFoot Designs Wet Bags, Large is construction, small is airplanes. Zipper Closures $9ppd for both BOTH SOLD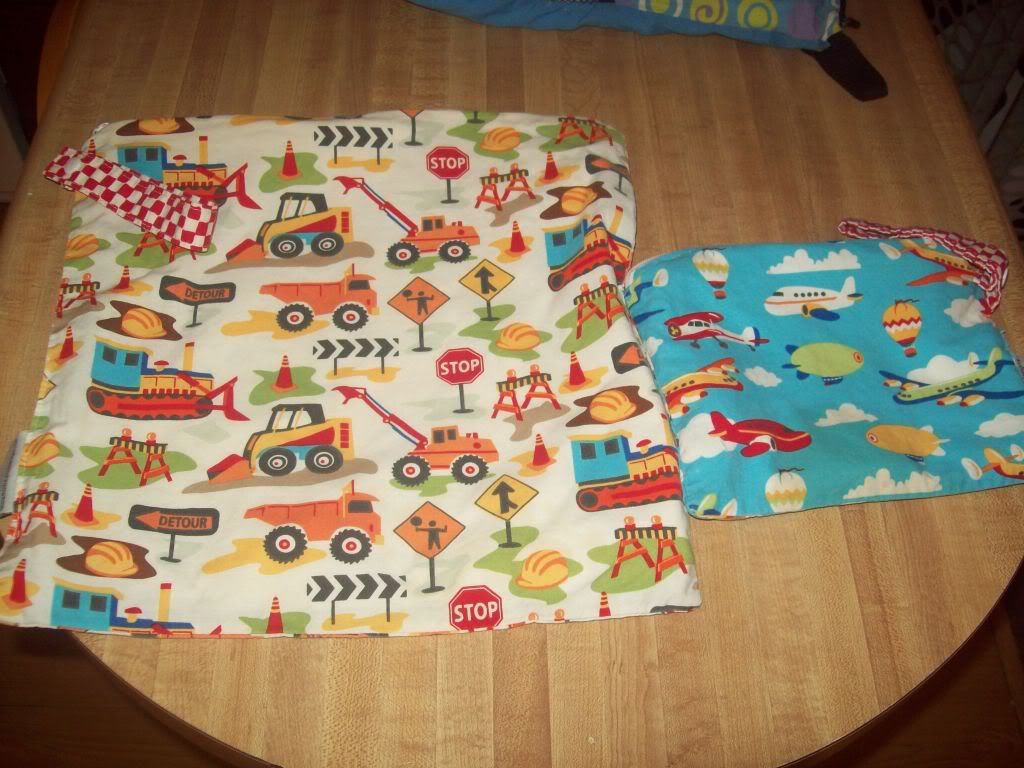 1 Munchkin wet bag, from Target. Zipper Closure $4ppd SOLD


Orange Pail Liner--PUL is cracking where the lid of diaper pail closed on it, drawstring. $4ppd SOLD
2 Non-waterproof covers, 1 Red, 1 Plaid. $4ppd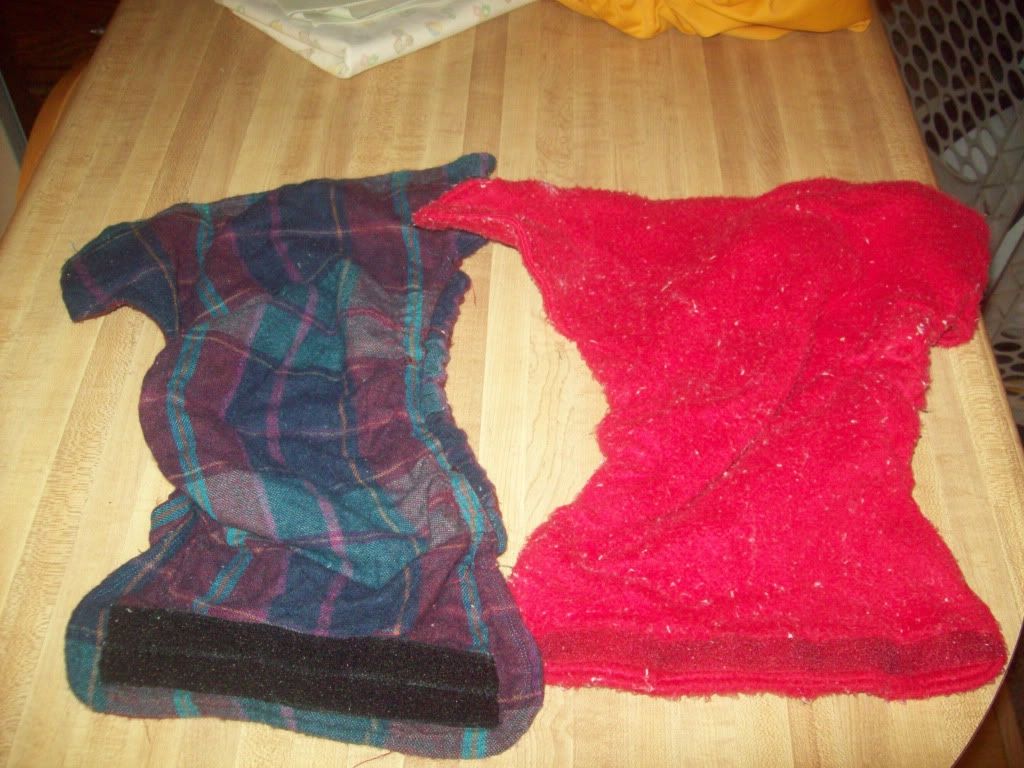 7 waterproof pads, we called them lap pads, all different sizes.$5ppd sold
2 Yellow Head diaper Pins Free with any other purchase gone
3 Toddler Snappis $6ppd SOLD


2 Infant Snappis $5ppd SOLD
---
Last edited by jill_wv; 09-05-2012 at

08:58 AM

. Reason: Reducing