We have a new puppy...
---
Didn't really want her


DH and I went out today to grab feed. DH came back to the vehicle and told me that I should check out the canning supplies and "Oh, there is a dog by the door they are trying to give away."

I walked into the store,no sign of dog.

As I was headed to check out I heard a man start saying "GIT! GIT on outta' here!" I then saw a puppy fly/slide past the isle I was in. The man than proceeded to KICK the puppy to the door. He opened the door and kicked her through it. Her little body sailed through the air and hit the concrete.

I pretty much ran him over getting out the door to the puppy.

I scooped her up and walked back into the store. Shot the meanie my You rotten excuse for a man look and proceeded on to check out.

DH came in behind me and saw me holding the puppy. He started shaking his head and grinning.Said he knew she would be going home with us the second he saw her. I glared at the kicker, now behind DH, and said "Well, if I hadn't witnessed a grown man kicking the poor thing out the door she might not have"

I do believe I was glaring fairly hard at that point 'cause the owner of the store told the guy he better not piss me off anymore than he already had
He then made a comment about grown men needing to know better than to kick a pup. My DH turned to the guy and said "You kicked the puppy?!? What kind of a man kicks a puppy?"

The guy reached into his pocket and handed DH a bullet and said "If you take the dog you can have this to finish her off"


We walked out. With a new puppy. Sigh.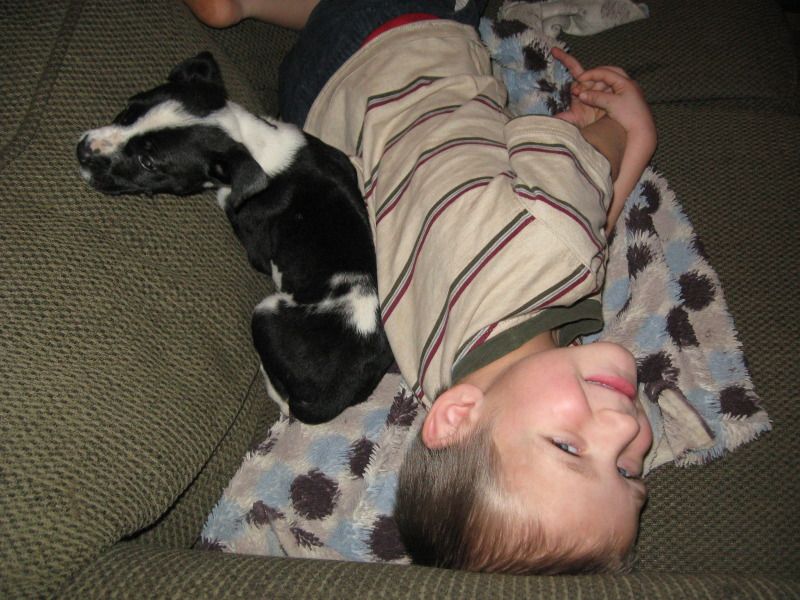 __________________
For a sure-fire humdinger of a thread start one on:The Duggars,Government Assistance, Politics, Crickets,
Religion,Circumcision, Infant Ear Piercing,Spanking,Breast Milk vs Formula,Feeding kids Fast Food/ Beans & Rice, Sniffing Butt, or Vaccinating.

---
Last edited by ~happy2Bamommy~; 12-10-2012 at

06:24 PM

.