Recipe too good not to share!! Southwestern Style Beef, Chili, & Vegetable Soup
---
This is a recipe my grandma gave me and it's too delicious, and too easy to make, not to share. I thought the busy moms would enjoy this! It's a little bit spicy because of the mild rotel used, but definitely not too spicy for kids to eat. Try it, you will love it! Plus, it makes about 13 cups so it serves a lot of people -- definitely a good recipe for a large family or for a mama who wants to freeze some.

I went ahead and posted it on Recipe Zaar, here's the link:
http://www.recipezaar.com/southweste...ef-soup-378377

Here's some pictures of the batch I just made... YUM!!!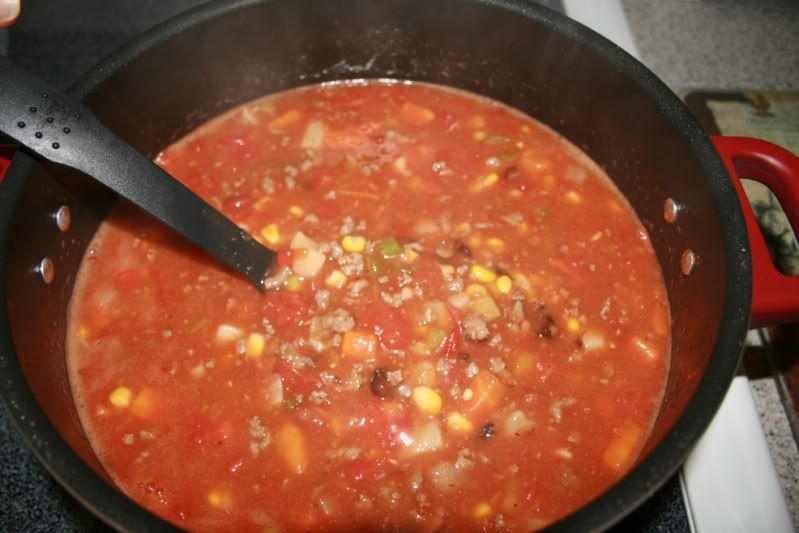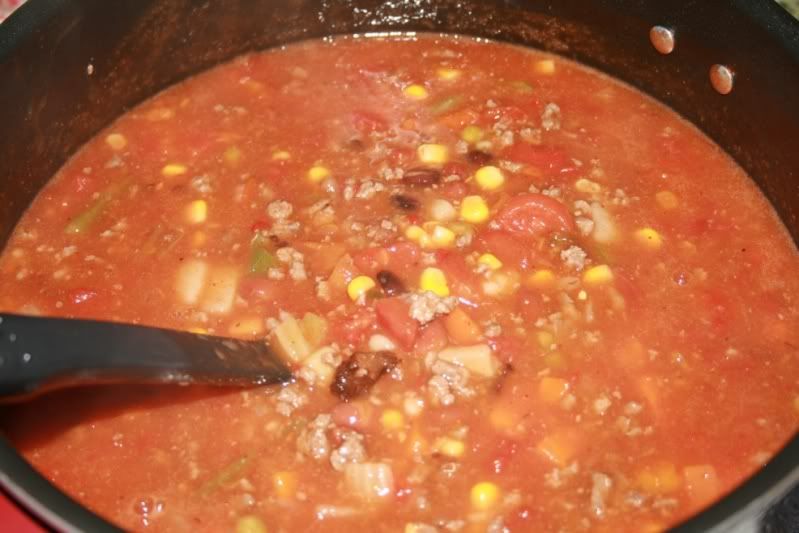 Advertisement
__________________
* CARLY * proud Navy wife to Lee (3.19.05) & Mommy to 2 Amazing Boys
Logan (12.20.06) and my RAINBOW Landon (06.28.13)
Baby #3 coming July 2015