Thirsties Pockets All In One - Size Large
---
We are a non-smoking, dog-friendly house (but our dog doesn't get near our diapers).

I have 10 Thirsties pockets all-in-one in size large for sale (these fit babies 25-40lbs). I am selling these as my almost 3 year old is potty trained and I now prefer to use covers and prefolds on the new baby. These diapers include a covered slot in the front which allows the addition of an extra insert or doubler if needed.

I bought five of them second-hand from a mama here and they came to me in good condition (and have stayed that way). The other 5 were bought brand new.

I will describe them to the best of my ability. All of them are in good used condition. Some of them do have a little bit of pilling near the velcro tabs. The velcro is good on all of them. The elastic is also good on all of them but one (pictured below). They do not have heavy stains. Some of them do have very light shadows (they do not show up on the pictures). However, please note that a few of them have discolored elastic (on the inside of the leg gussets).

I am selling them for $8ppd or $75ppd for the whole lot.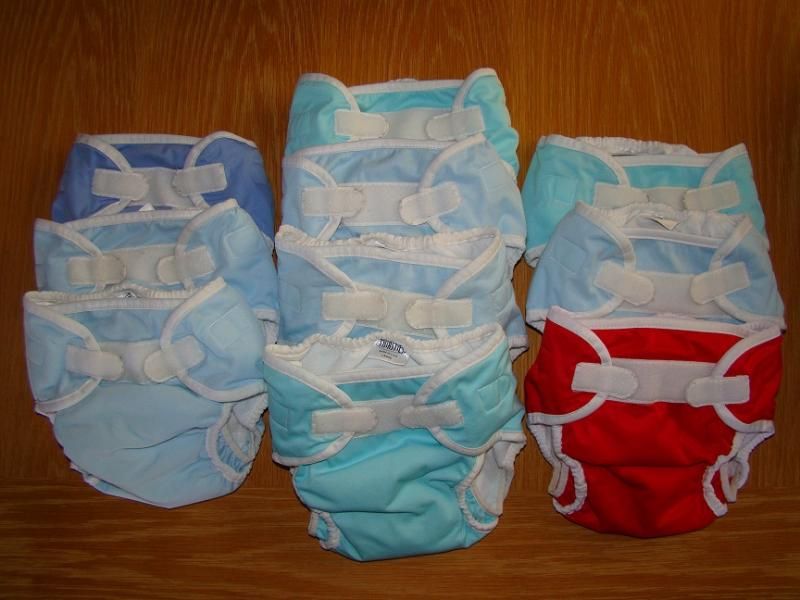 The elastic on the one below seems a bit looser on one side (left side in this picture). It is still functional and the elastic is not broken. It just seems a bit looser than the other side (or than the elastic on the other diapers).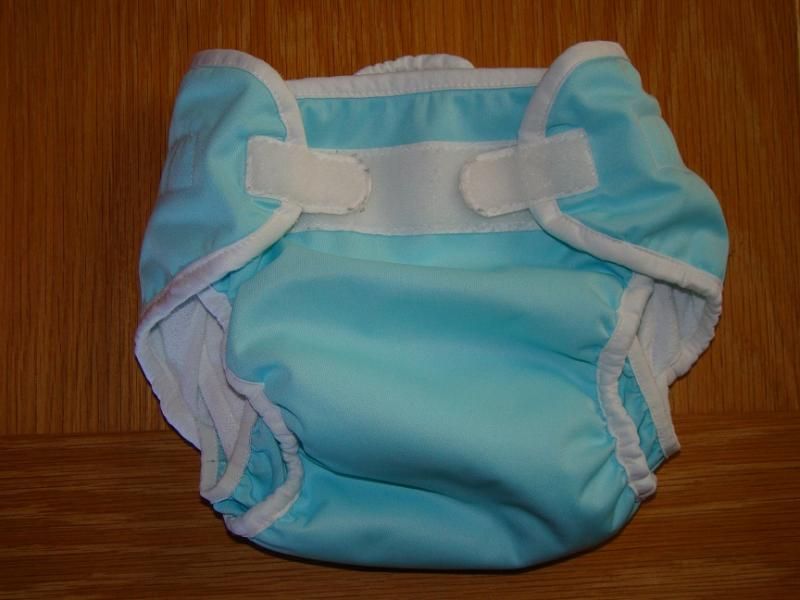 Advertisement
__________________
Audrey, married to R, and mama to C (4/1/08),L (6/6/10) and new little one born 3/19/2013.