Re: Does anyone have pics of a 8+lb newborn baby in a BG 4.0 for size reference?
---
DD was 8lb 7oz and she wore and i went with Thirstis duo size 1 and HH mini OS and blueberry mini OS. They fit way better IMO than the BG OS. I don't like big bulky diapers on a NB. Look silly. She didn't really start wearing the OS till last week at 11lbs. I went from NB to OS diapers. I skipped all other sized diapers and very glad I did.

She also wore GMD NB prefolds and nb prowrap covers for the first 6 weeks. We got plenty of use out of the NB diapers. I bought all off FSOT so was able to diaper her cheaply and then sell off.

She is 8lbs in these pics
HH mini OS



GMD NB prefold



Size small AIO (fits the same as Nana's bottom AIO size small)



Here is a BG OS at 11lbs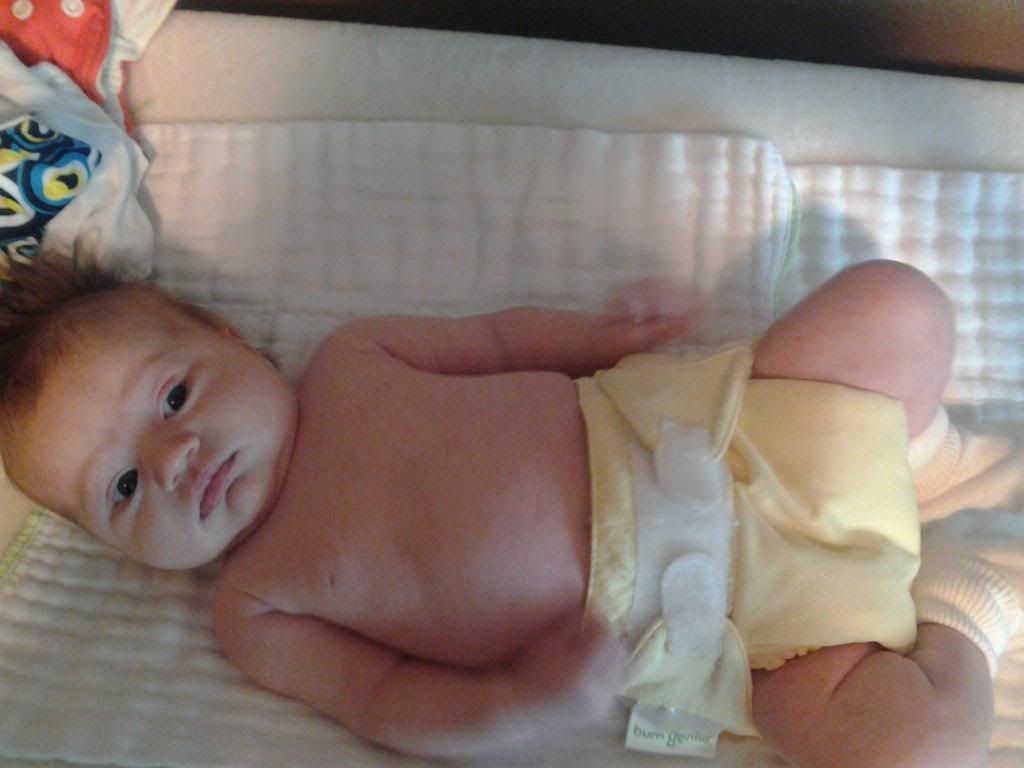 __________________
wife and mom-- no other special labels. Just trying to do the best I can.
---
Last edited by Nerissa; 12-04-2012 at

08:49 PM

.