Clever quote coming soon
Old stash sell-off, Goodmamas, bumGenius, Mutts, make an offer!
---
I haven't been on here in awhile, we are now past the diaper stage in my house so I'm clearing out EVERYTHING! I really just want to get all of this out of my house so I'm not even listing any prices...PM me with interest/offers!

First up, 1 brand new, never been used, washed, or even un-snapped GM. I bought this a couple years ago in case I ever had a boy, but we only ended up with girls around here :-)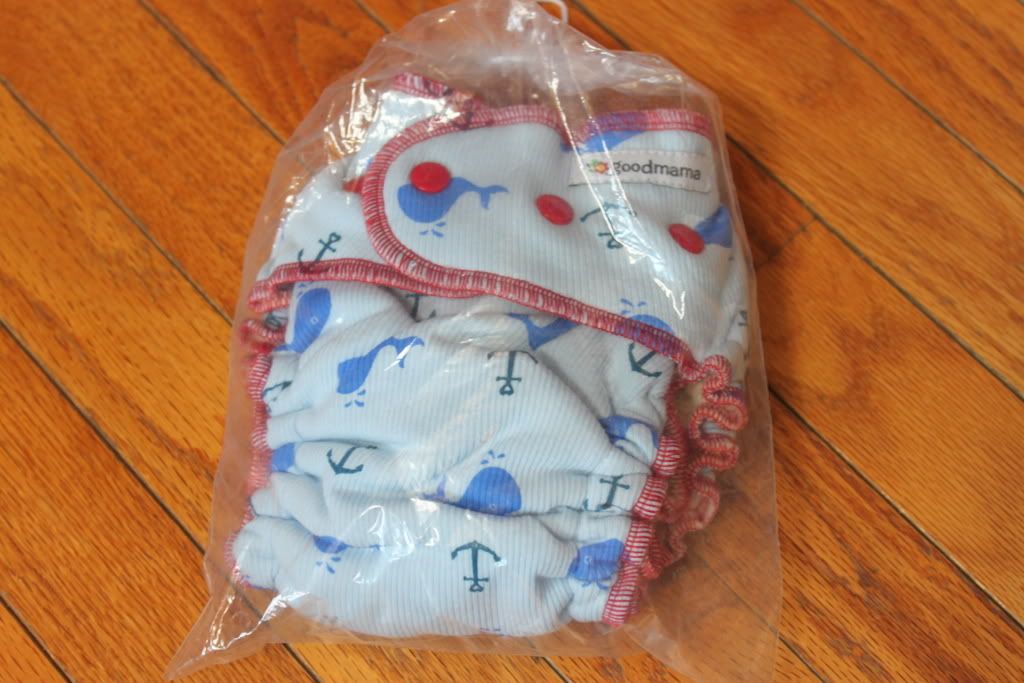 I also have a collection of fruit print side-snapping fitted diapers. They don't have labels, but I think I remember they were One Mad Giraffe brand? Most are in nice shape, a couple have stains and a couple could use new elastic. Let me know if you'd like more pictures of a specific diaper.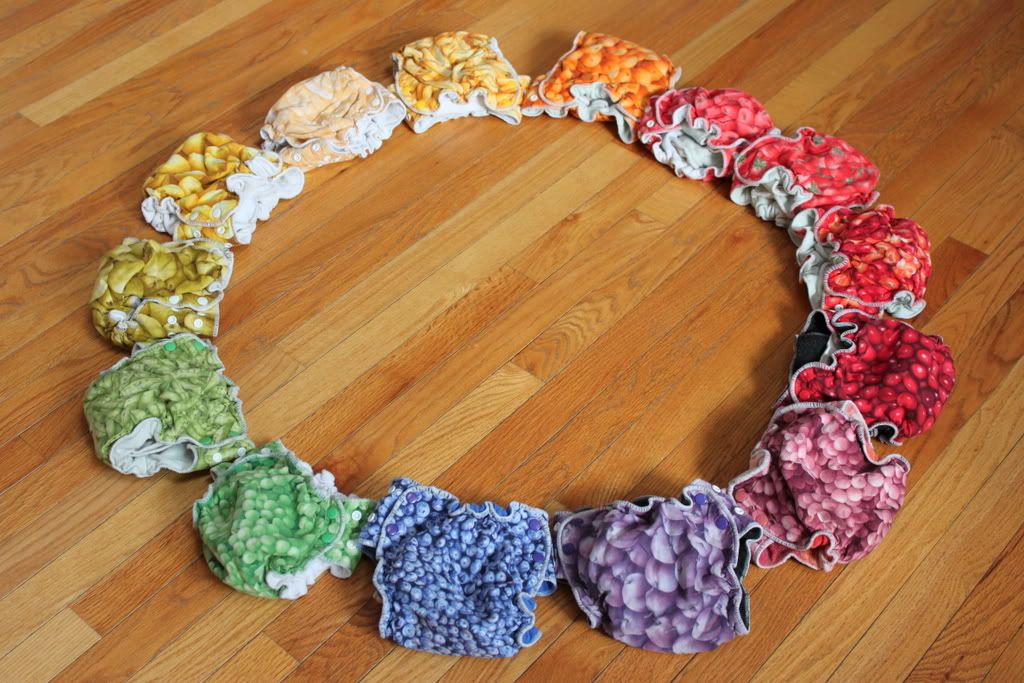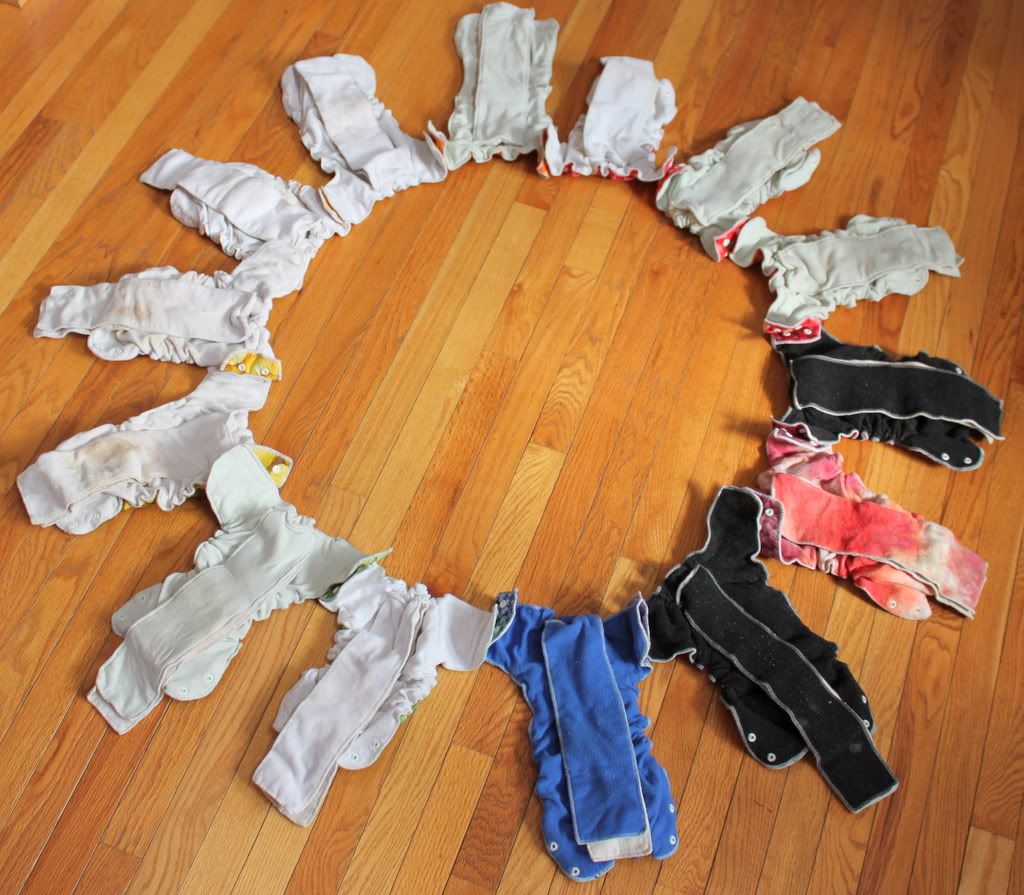 9 BG OS diapers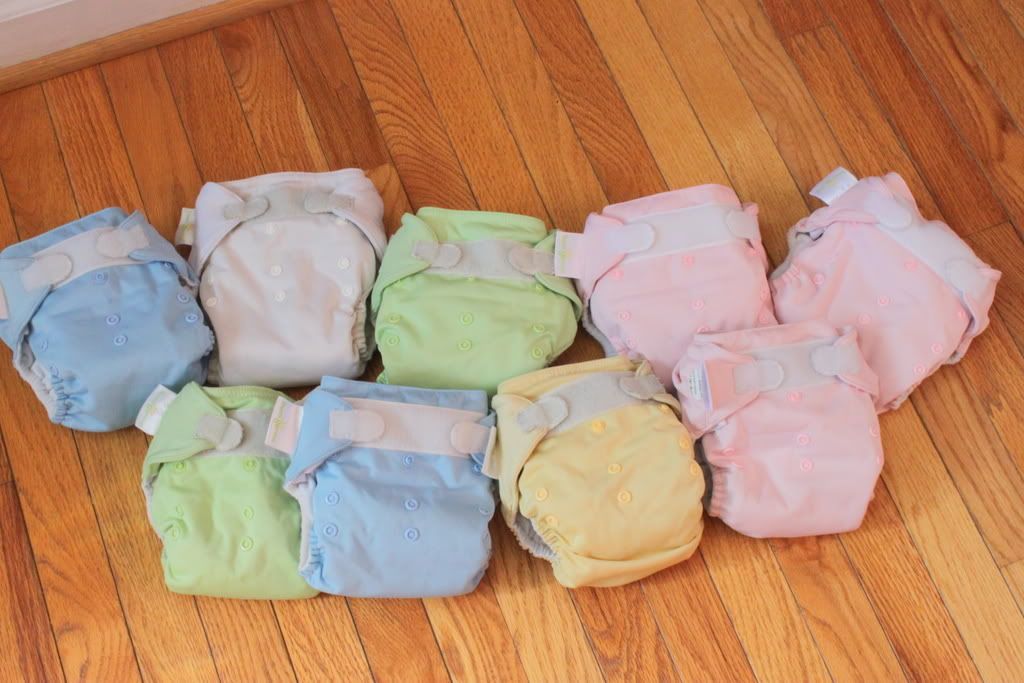 The pinks and blues are 3.0, and the rest are 2.0 I believe. The white needs new elastic and there are stains in most of them.

3 Mommy's Touch OS diapers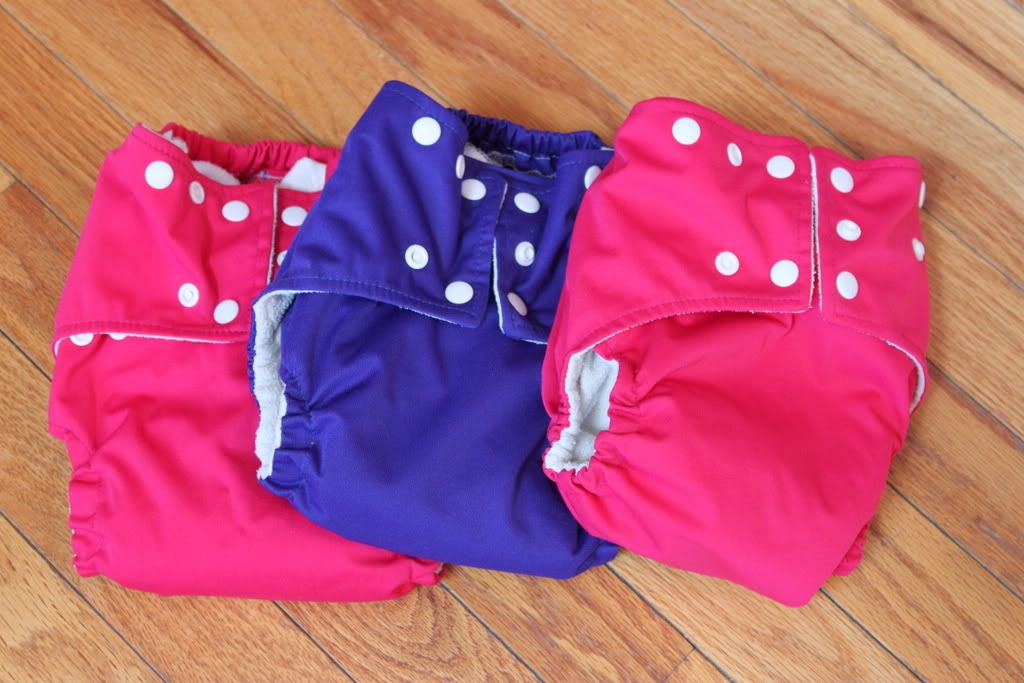 And now some odds and ends!

I have 2 bamboo velour prefolds with fruit fabric on the outside. These are barely used and stain-free.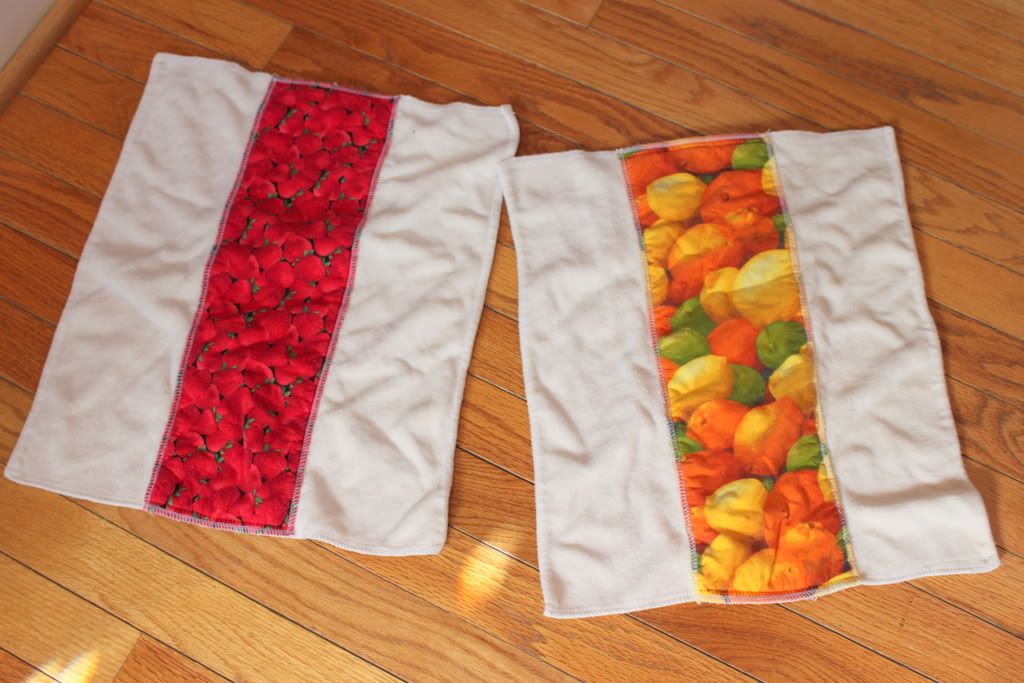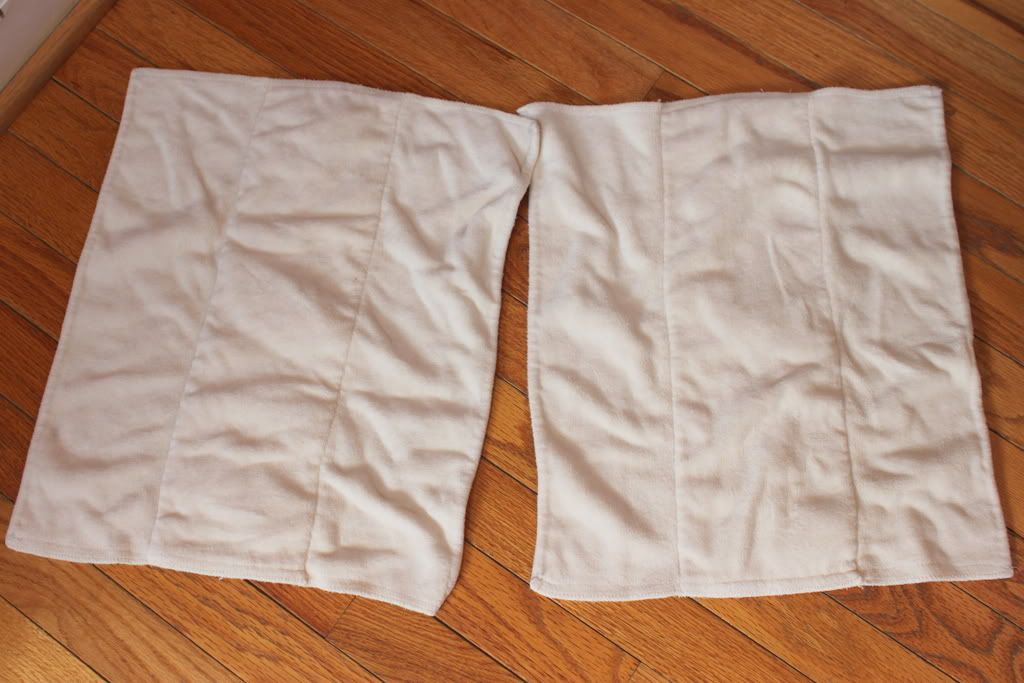 1 Baby Kangas OS diaper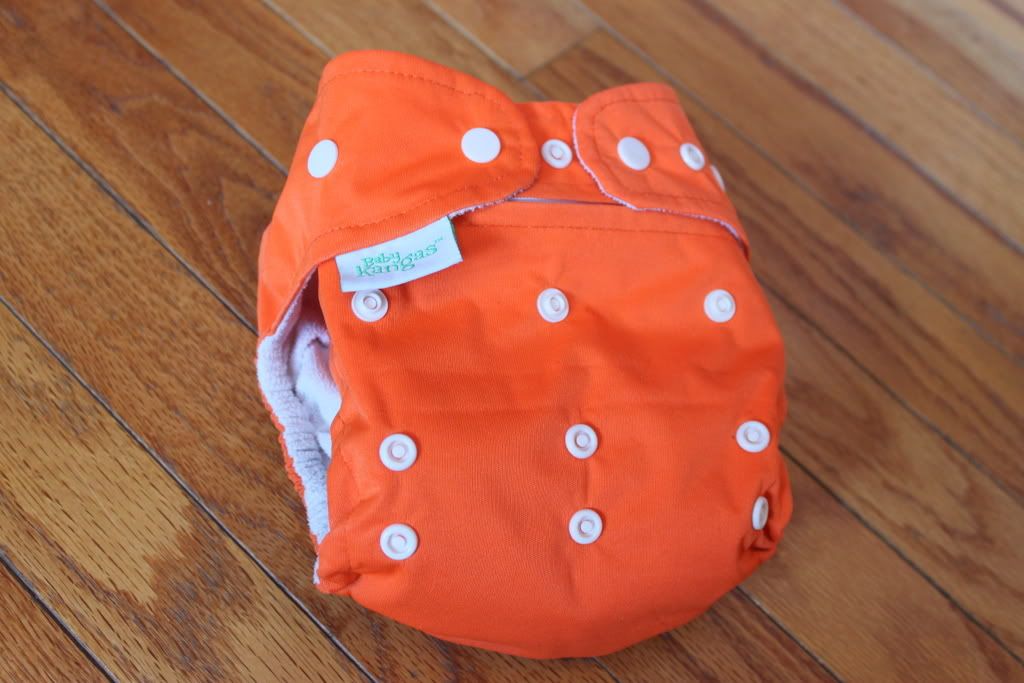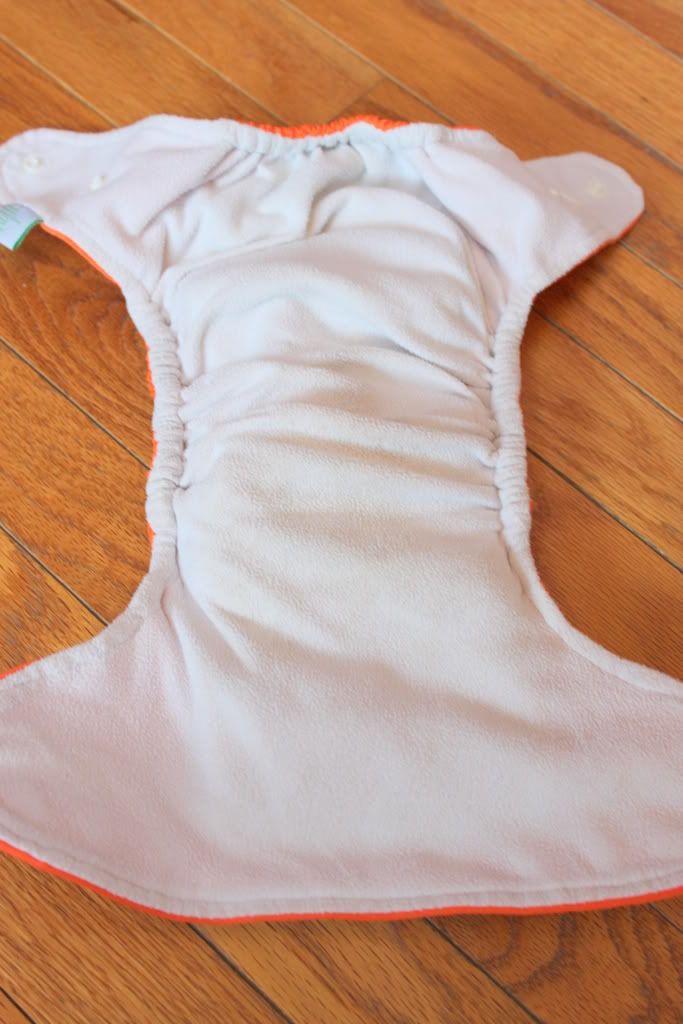 1 EUC BellaBottoms OS OBV diaper, used only a couple times, still silky-soft, no stains.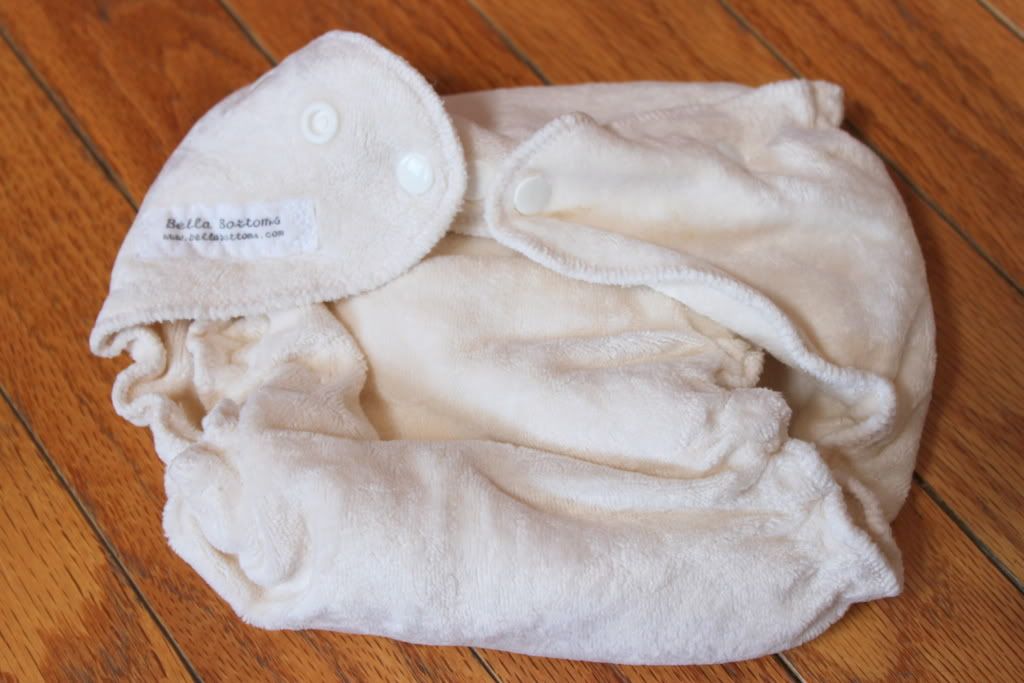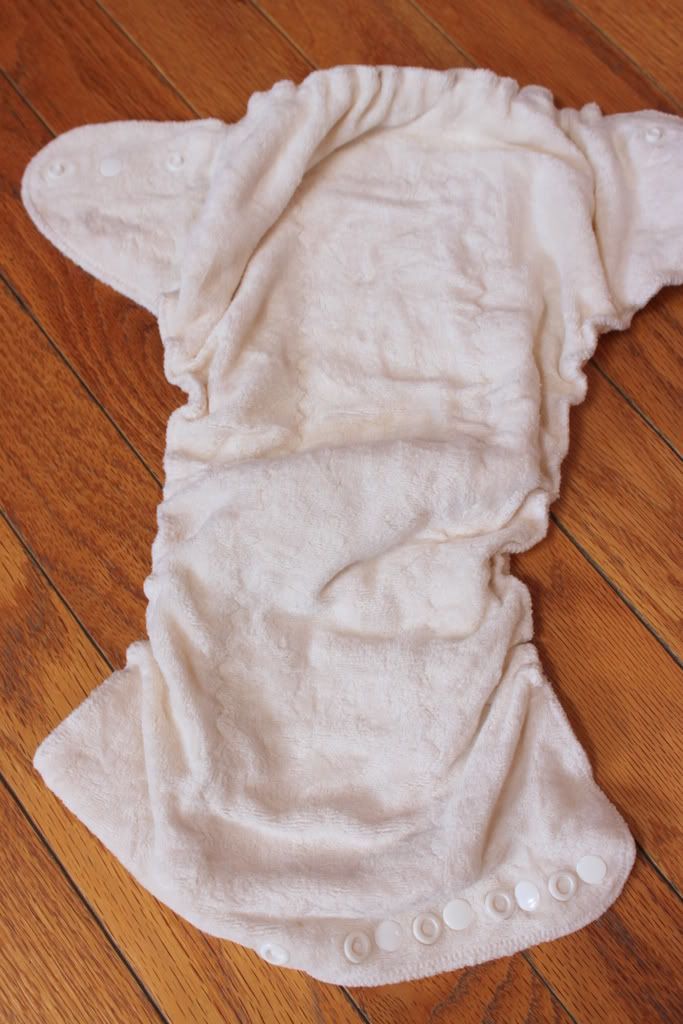 1 EUC Baby Beehinds OS hemp fitted diaper, worn only a couple times, no staining on either soaker.




3 VGUC Mutts. Goldfish is OS fitted, Sushi is a medium, yellow is an AIO OS.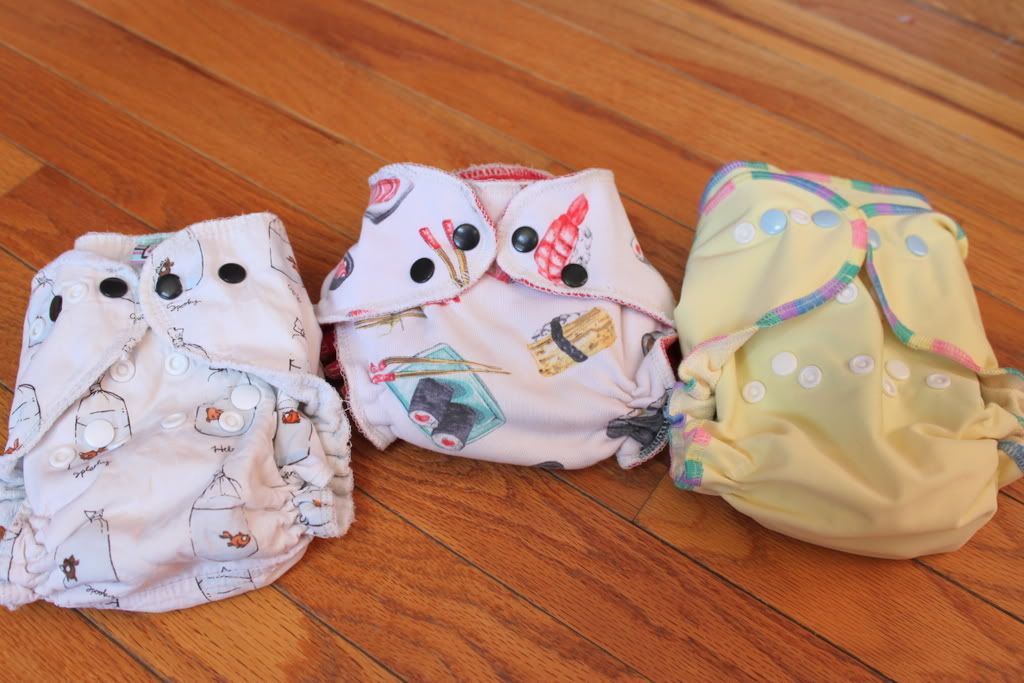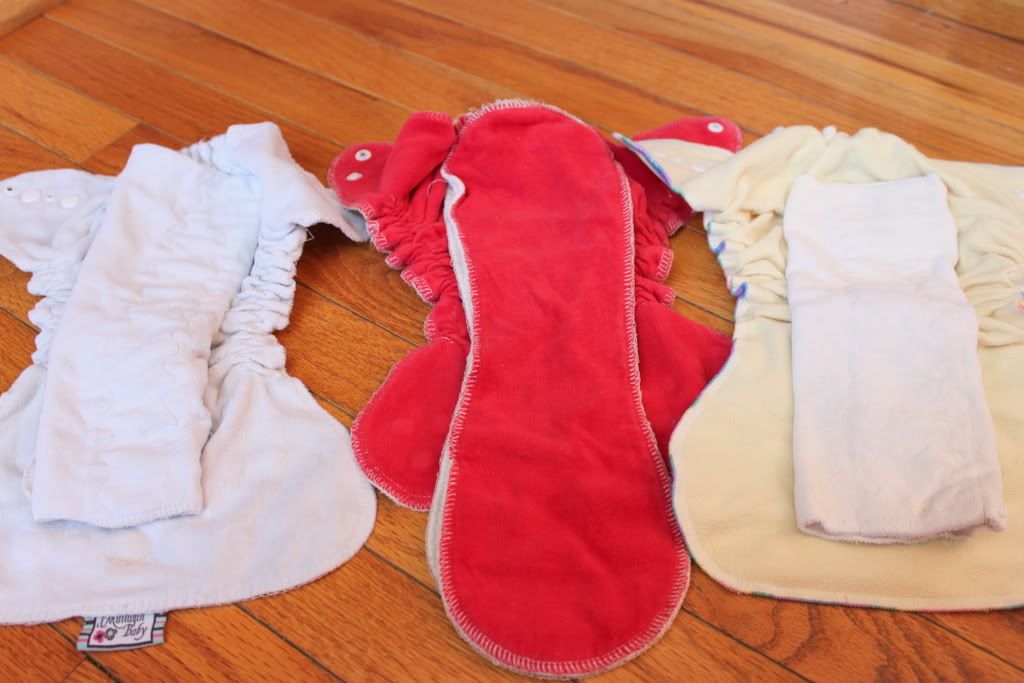 1 Cuddlebug cloth diaper, no stains but it will need new elastic. This is a nice, trim little diaper!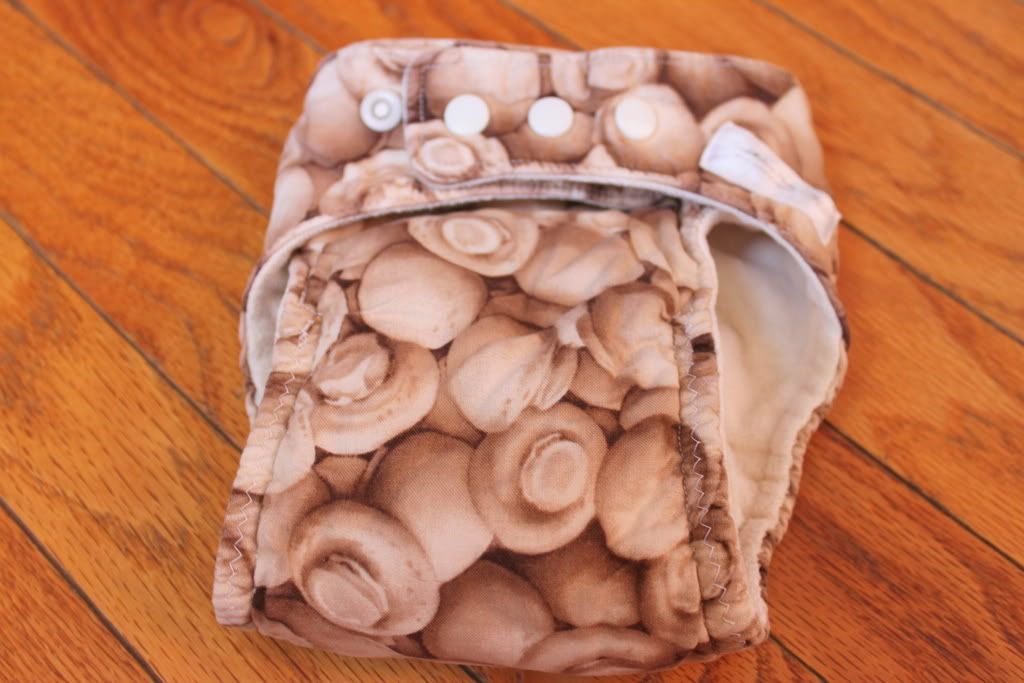 3 Goodmama OS diapers...elastic is still fine but they do have stains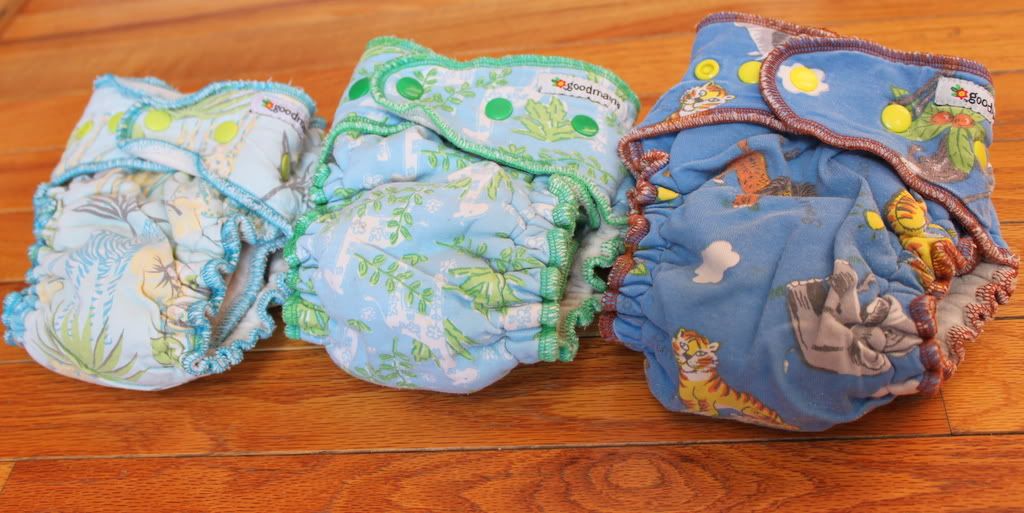 2 Pampered Cheeks OS diapers...velour outer, suedecloth inners that are stained.






I also have 2 EUC OS wonderwrap covers.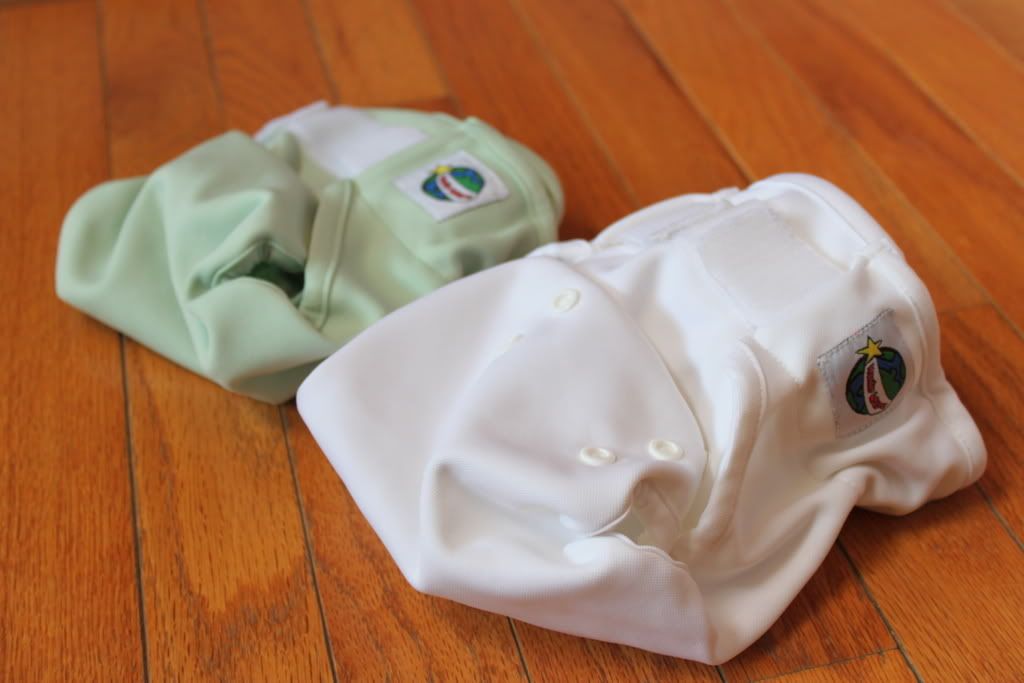 1 Loveybums medium crepe wool cover, it has a tiny bit of pink staining on it from where another wool cover bled onto it during washing (look really closely at the second picture, right above the left leg elastic).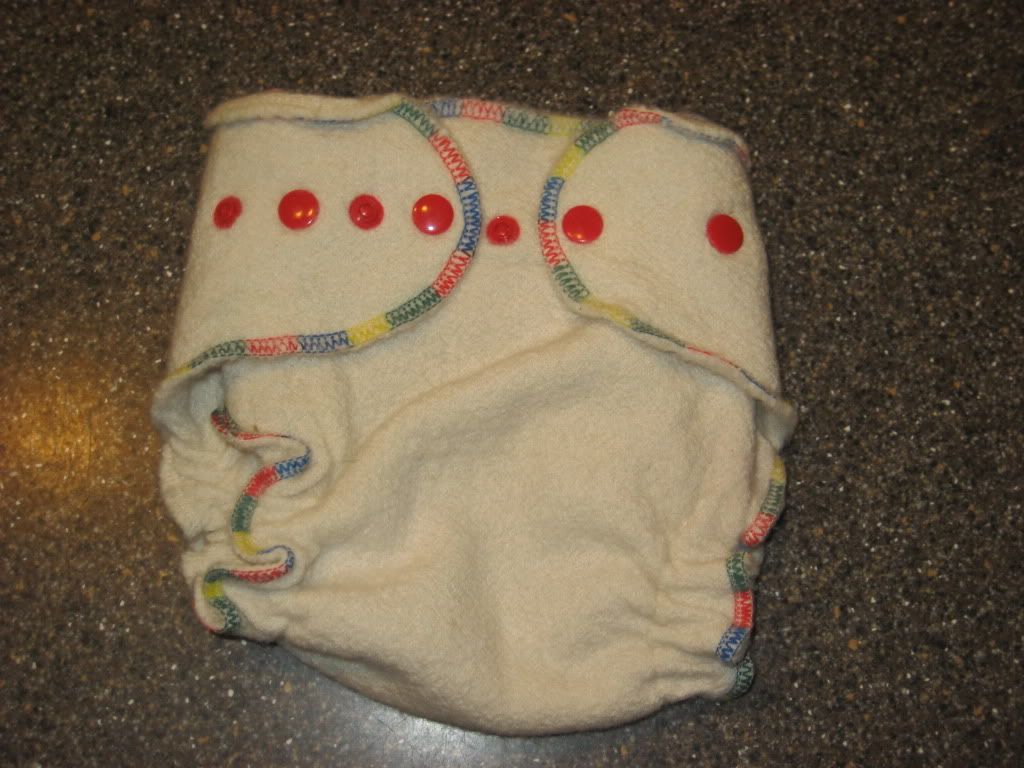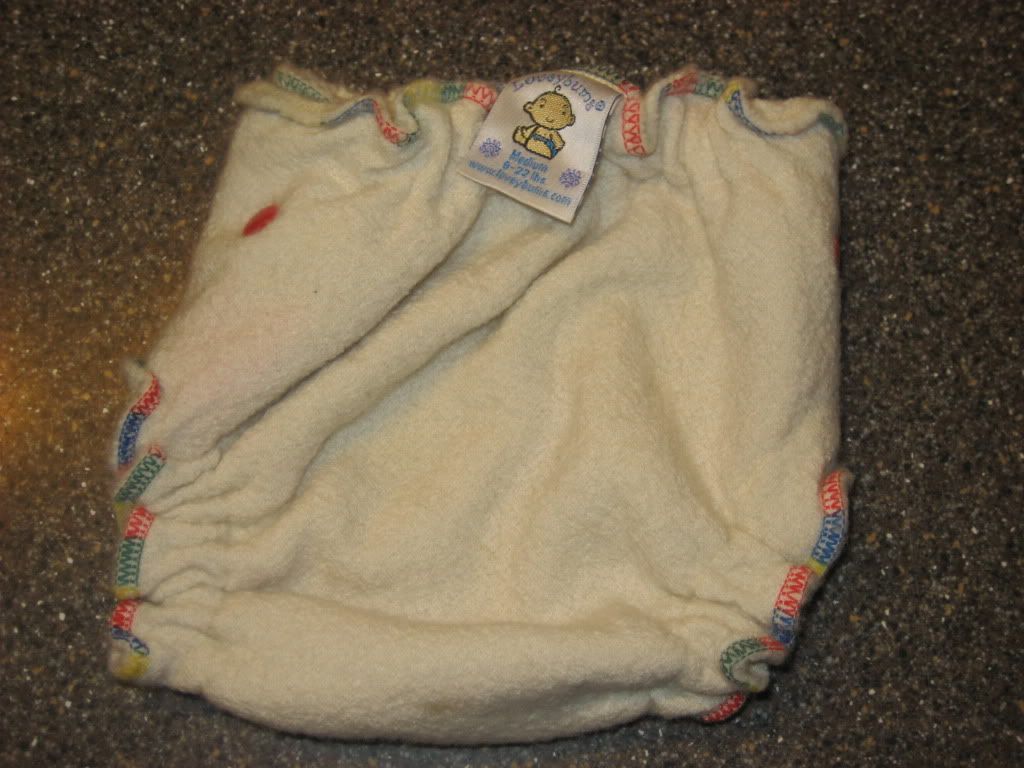 3 Gdiaper shells, blue and green are size small, orange is size medium.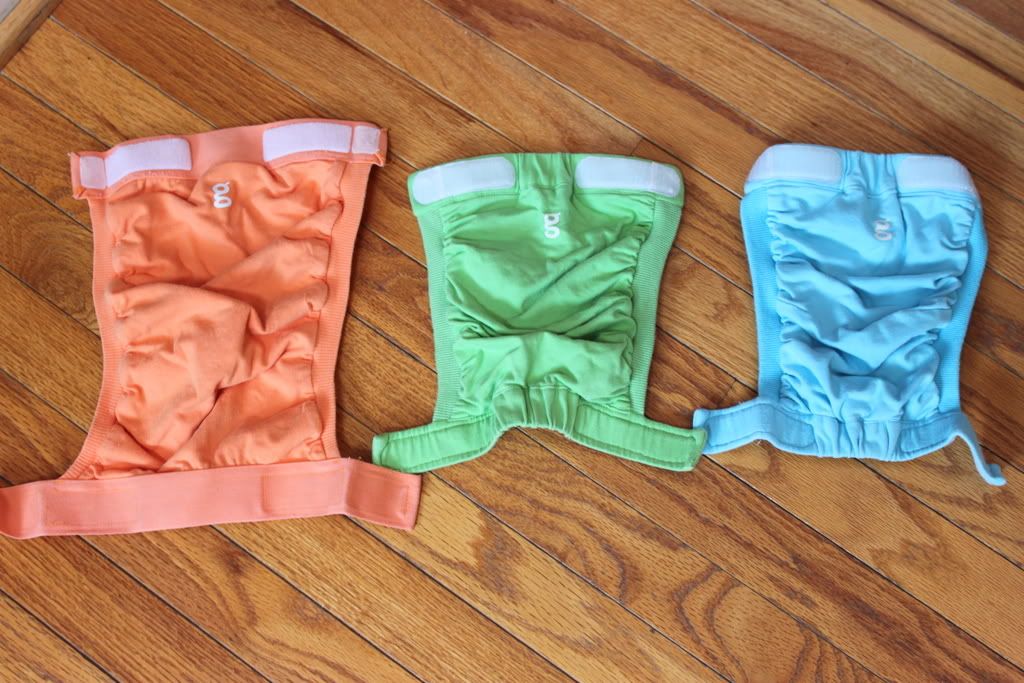 2 Thirsties PUL covers. Blue is a size medium, yellow is a size small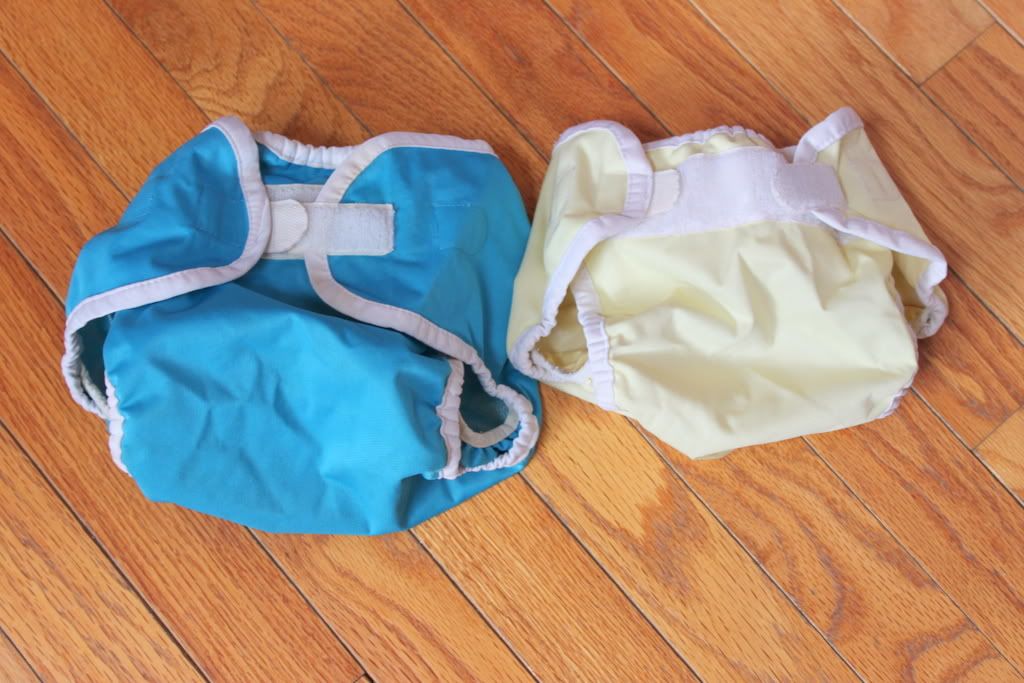 2 Knickerdoodies Mile High Monkey covers. PUL on the inside, woven fabric on the outside, fleece edges. Strawberry print is a large, banana print is a medium. These are in very good shape.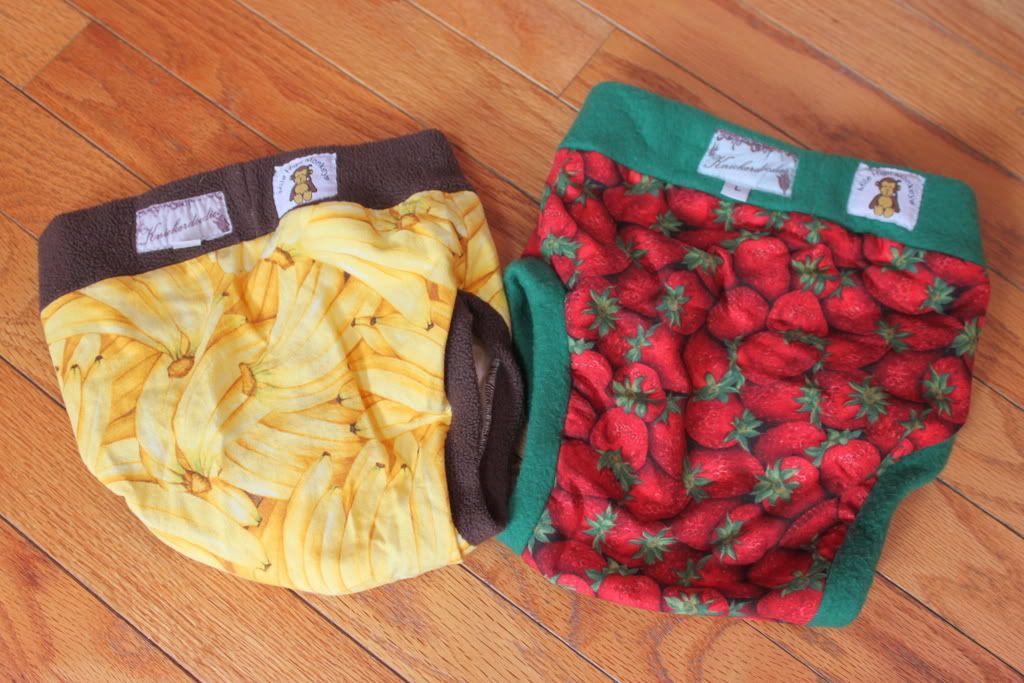 5 Luxe baby wool covers. All are size s/m except for the purple with pink trim which is m/l




1 Wild Child Woolies wool cover, size medium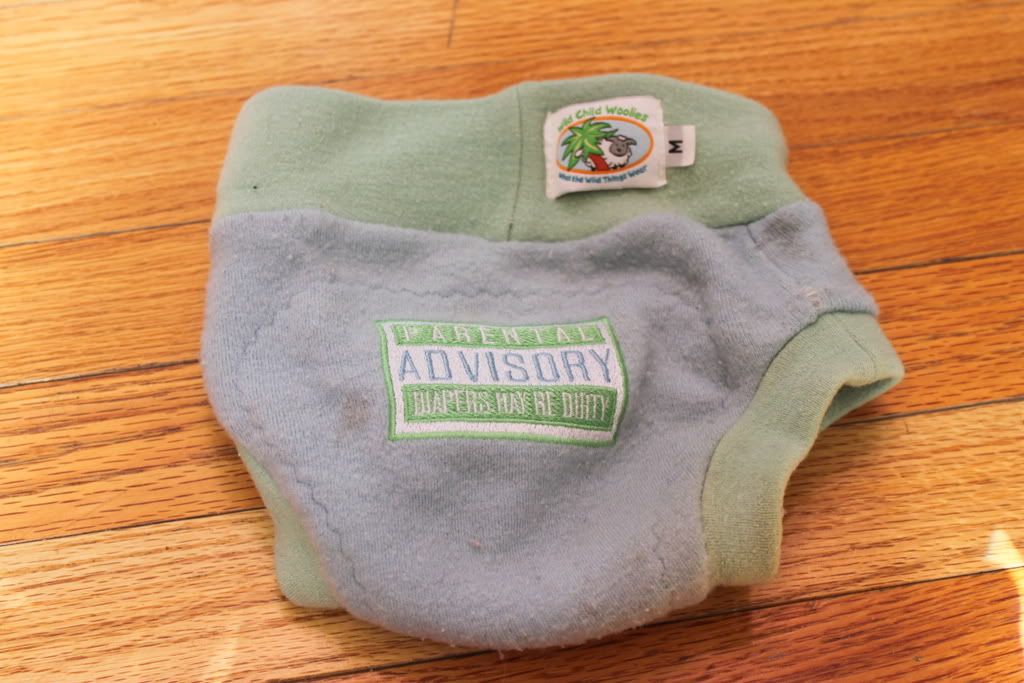 2 Large Goodmama wetbags...the one with dots is in perfect condition, the one with diamonds has ripped a bit near the zipper.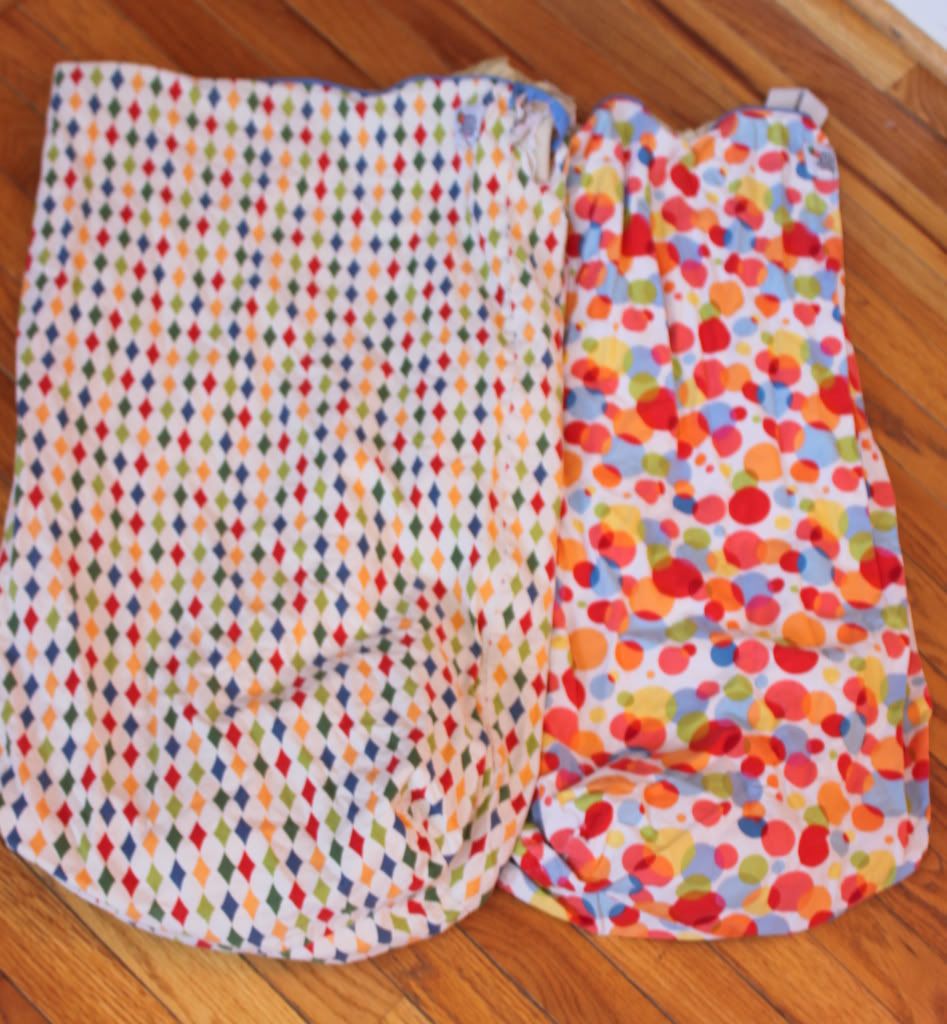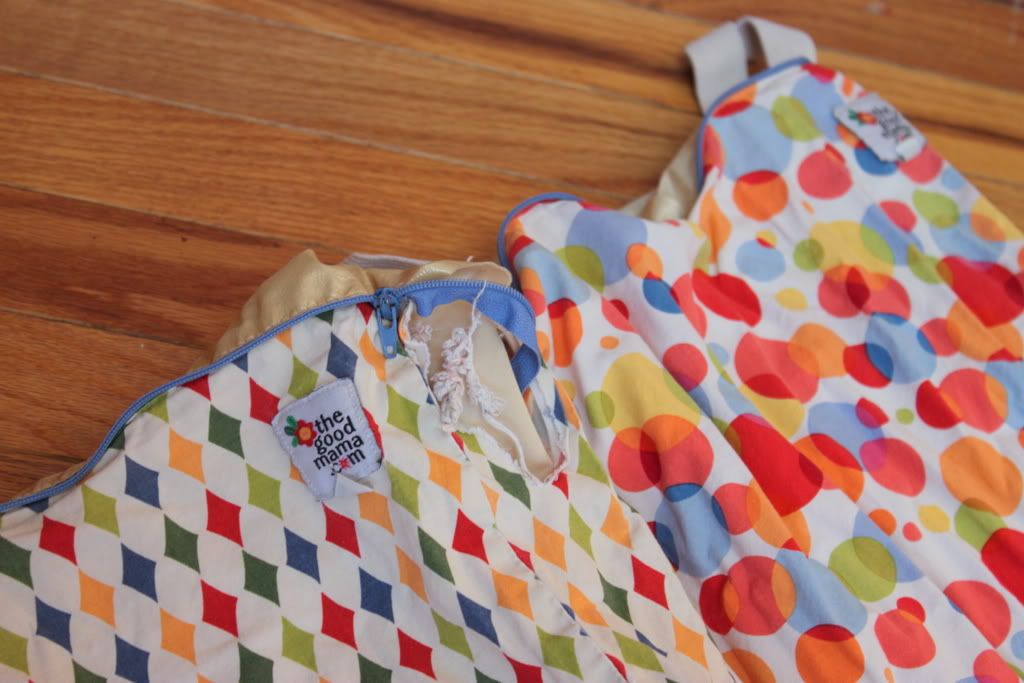 I also have 25 very old GMs, 12 prints and 13 OBVs (although they are all OBV on the inside). All of the prints have the old-style soakers with prints on the underside. These diapers are USED. They are not fluffy anymore, they are stained, the leg elastics need to be replaced. The ones with an OBV outer are in better shape than the prints for the most part, since the knit fabrics don't hold up to all the washing as well as OBV. I am listing them because with new leg elastic they would still be useful (or maybe there's a collector out there who wants some vintage '07-'08 GMs!)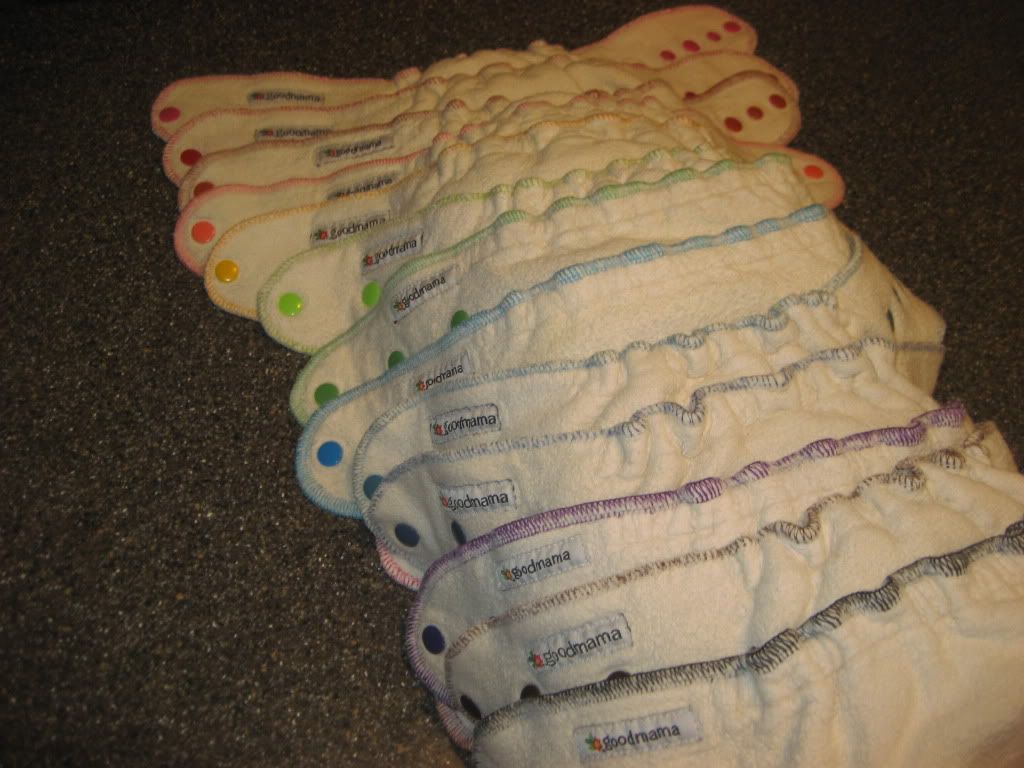 Thanks so much for looking! Let me know if you want any further info on any of my diapers.

-Sara
Advertisement
__________________
Sara-29 Loving wife to Will-29 and mommy to 2 little girls Emily-3 and Charlotte-7 months old
---
Last edited by sarara; 04-02-2012 at

11:24 AM

. Reason: Update