Re: Knitters/Hookers/Spinners/Dyers *WIP* 8/3
---
Quote:
Originally Posted by
lollytreeyarn
Custom I did, thinking about adding it to my store and pulling some of the scraps out for my gallery too.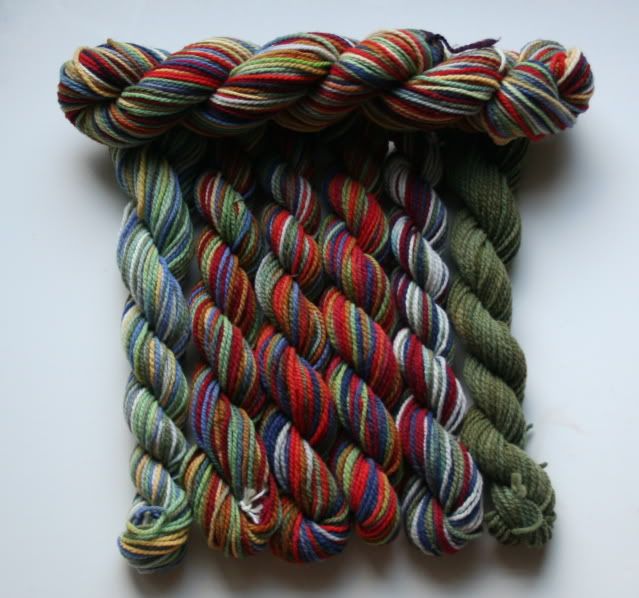 Can that accidentally fall into the bag with my" polo" please?
Yummy!





Quote:

Originally Posted by

knit~it~good
I've been in a knitting funk too lately. But I started a washcloth tonight and I'm really liking it. I'm going to make dd a ice cream cone rattle and cupcake to match it.

I've thought about starting customs but I feel like I wouldn't get any time to knit for my family. But the extra $$ would be nice!

I have knit for a couple mamas here upon request but I think I'd need at least another year or two's experience to start offering YYMN's. I'm on the same page as a lot of other mamas here too, I'd rather knit for my own lo's esp. since the baby is my last time to do longies and bitty baby stuff.
I'm sort of still in the honeymoon phase of knitting if you could call it that, I've only been doing it about a year and 1/2. I can't fathom hating my yarn.
Advertisement