Mommy/Daughter Aprons and an Outfit for DD
---
I absolutely adore the way that these came out with this fabric. I'm not great at selecting combos, but I'm very happy with the final effect.

They are reversible. The pink is gingham, digitally "wrinkled."



To show how gorgeous the fabric is. My other chairs are jealous.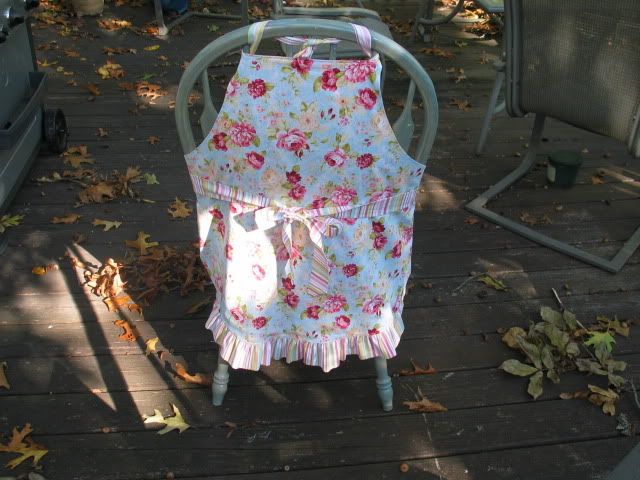 And on a real person.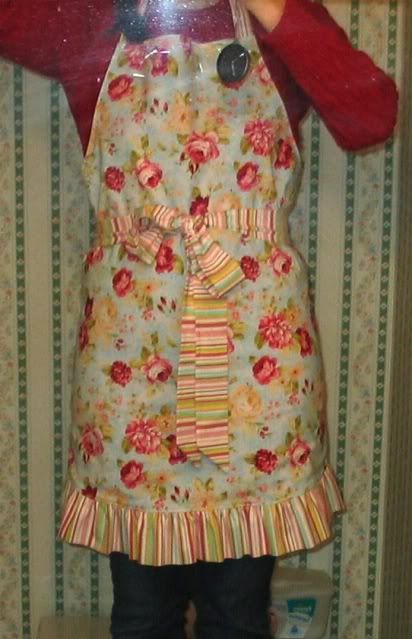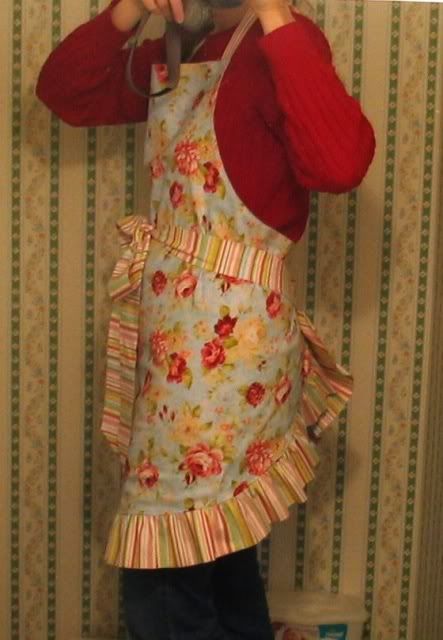 I think it's a bit wide so I'll have to fix that for my next one.


And DD's newest fall outfit-all baby cord: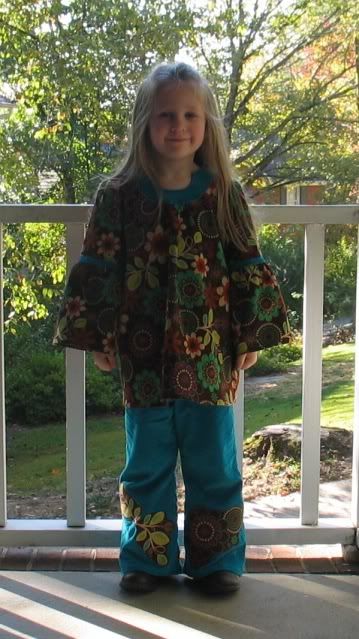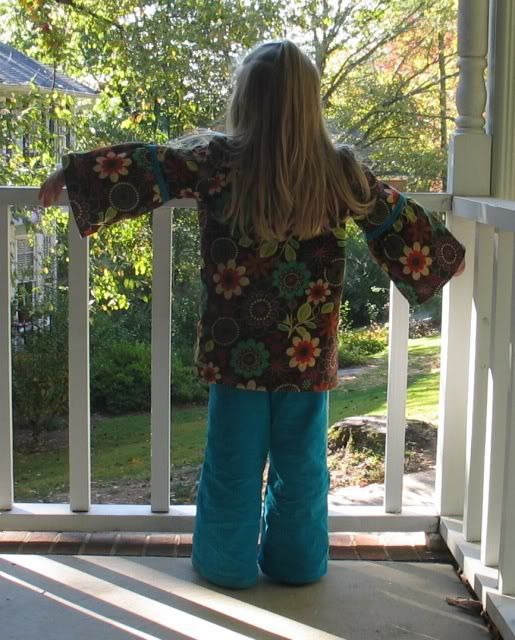 Thanks for looking! I really wish I was a better photographer, but learning to do that would take time away from my sewing.
Advertisement
__________________
Melissa-Wife, mother to DS 4/02 and DD 4/07,
DS 7/08
DD 7/13
ISO: my lost shaker of salt