EUC Weehuggers size 1 GN/Girly- Thirsties Sold
---
Thirsties aplix covers xs EEUC $6ea and s old style EUC $4ea. Weehuggers size EUC $11ea

SOLD! 2 Thirsties XS covers EEUC with aplix in Baby Bird Lavender and Baby Blue. Asking $6ea. These were used in a very large rotation over a few months. No stains that I could see (DD rarely pooped as a newborn). All elastic, aplix, and laundry tabs are great. These covers rock!!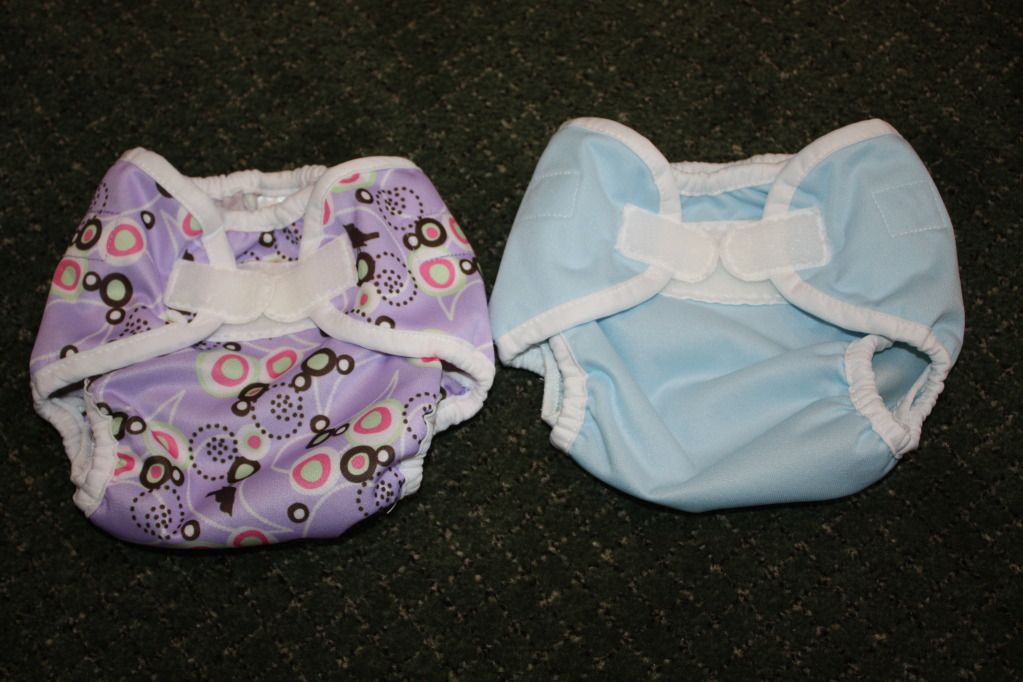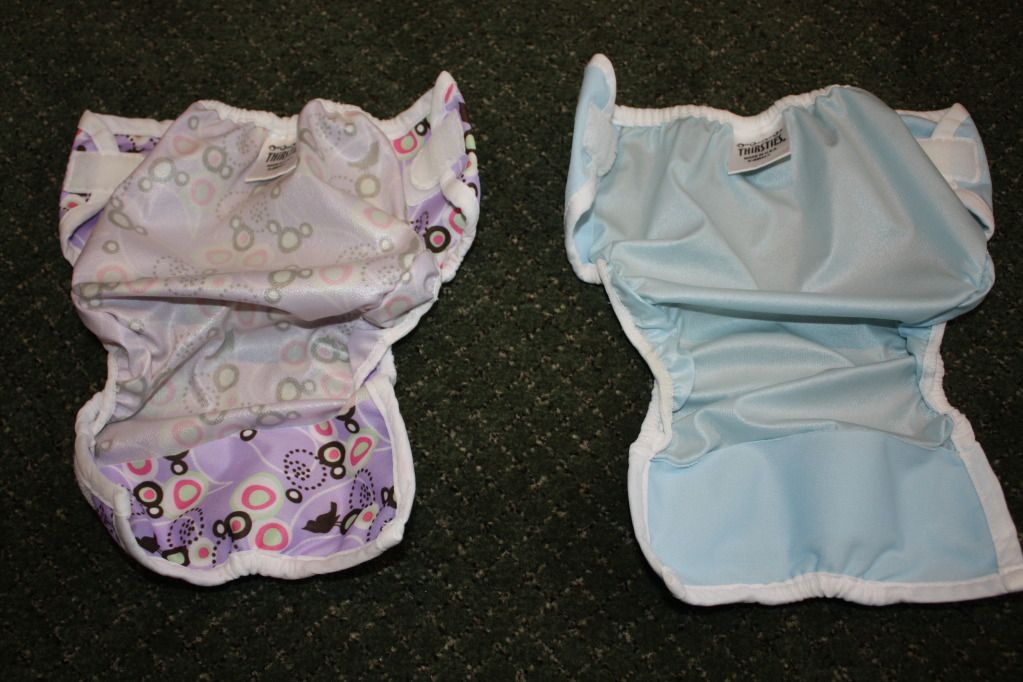 SOLD! 2 Thirsties S covers in VGUC with aplix in Celery and Aqua. These are the old style without the extra PUL by the aplix tabs. Asking $4 ea. The ONLY reason I am listing them as VGUC is because I bought them off FSOT a couple months ago. I washed them but never used them. They look great! No stains that I could find. Aplix and elastic are great.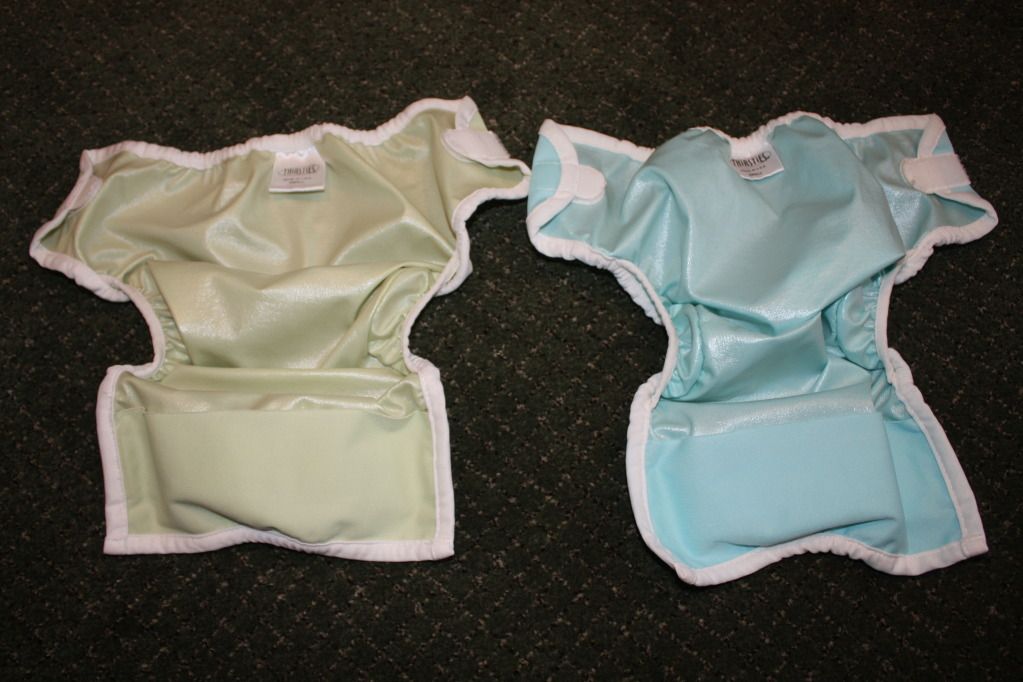 2 Weehuggers covers Size 1 EUC with aplix in Hot Spot and Strawberry Chocolate.. Asking $11 ea. No stains. Elastic and aplix are great. There is the usual pilling of the bamboo on the inside. I love the little hugging hands as aplix tabs!!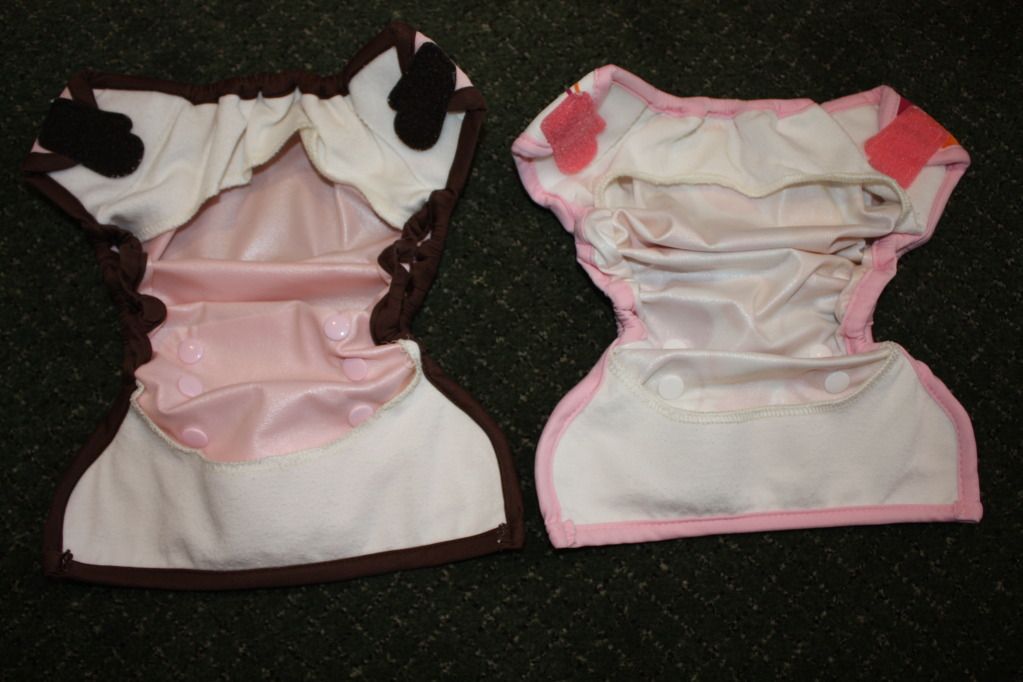 All were washed in All F&C. We are a pet-free, smoke-free home. Please PM me with any questions for the fastest response. Thanks for looking!

Prices do not include shipping unless you buy 3+. Please see my other items for sale:

http://www.diaperswappers.com/forum/....php?t=1435780

http://www.diaperswappers.com/forum/....php?t=1435796

http://www.diaperswappers.com/forum/....php?t=1435774
Advertisement
__________________
Barbara

Mama to Katelyn 9/14/07 and Haleigh 2/1/12

ISO New BGEs or GroVia AIOs
ISO Turkish Delight, Zara Blossom/Ash/Cloud, Kokadi Stars, Oscha Linen Grad, Starry Night, Knots, Roses, Gira Love
---
Last edited by barnone; 08-24-2012 at

08:11 PM

.