I have 6 KLOs. These all have a cut tag, so I assume they were seconds? You can see that two of them have shot elastic. There is slight staining. We have very hard water, so they could probably use a strip (or just a good hot wash). They have definitely been used, but have no holes or tears and will probably make it through several more children. $2 each, $1 for the ones with shot elastic). $11ppd for all 6.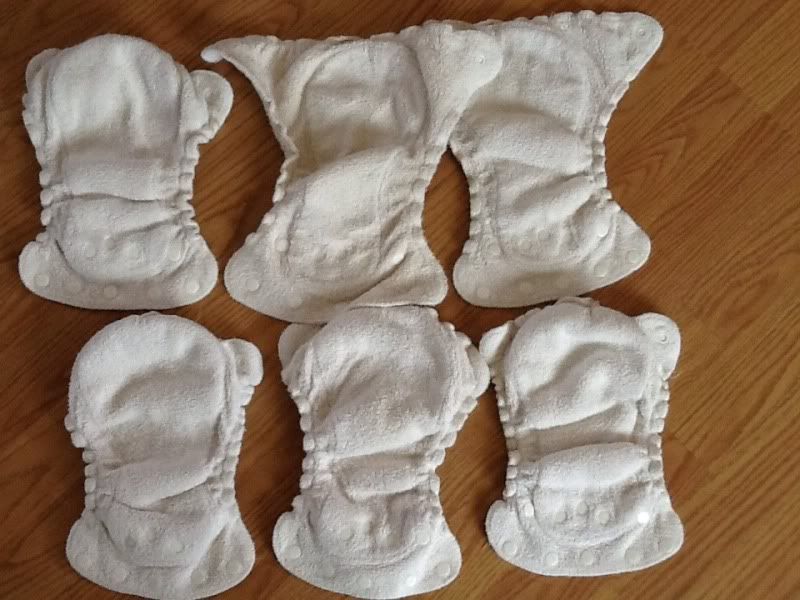 I got these as KLOs but I'm not positive because the tag was cut off. I think they are the organic kind. They run bigger than the regular KLOs, but they have the umbilical snap down, so I think they are still newborn. My daughter is 11 lbs and they still fit but wiould be too small very soon. They each come with the snap in soaker. There is some staining on the doubters that you can see. $5 ppd each or all four for $15ppd




Size comparison (regular KLOs on left)

Advertisement
__________________
~Rina~
wife to John (8/5/00) mom to D (7), A (4.5), and N (2)
---
Last edited by rverrone11; 05-16-2013 at

02:00 PM

.