La Petite Krott - Knit Woolies and NEW! Bamboo Fitted Diapers!
---


If you like my products, leave positive feedback on Hyenacart or DS and receive a special discount code for your next purchase in your inbox!


Knit Customs List now open - accepting orders for June!!


I charge $0.18-0.19 per yard knitted. My prices and sizing can be viewed here: http://hyenacart.com/LaPetiteKrottCr...x.php?info=647



I am licensed to knit the following garments:
•The Ribbie - a one size knit soaker (or shorties/longies) - my design
•The Petit Garçon Romper - features a short or longer button band in front and with or without buttons on the legs - my design
•The Zoe - romper/dress/tunic pattern with owl cables at the chest
•Summer Pinafore - a traditional style knit pinafore
•The Tallulah dress - a feminin dress with a cinched waist, pleated skirt and lace edge
•Molly Bubble Romper - available with short or long sleeved/legged
•Ian Polo Romper - available with short or long sleeved/legged
•Eviepants - soaker/shorties/bloomers/longies/skirties/cables/ruffled cuffs/etc.
•Springtime in Hollis Sweater - available with or without a hood/short or long sleeves
•Genevieve sweater
•Foggy Mountain Coveralls


A few of my most recent knits:

The Tallulah Dress: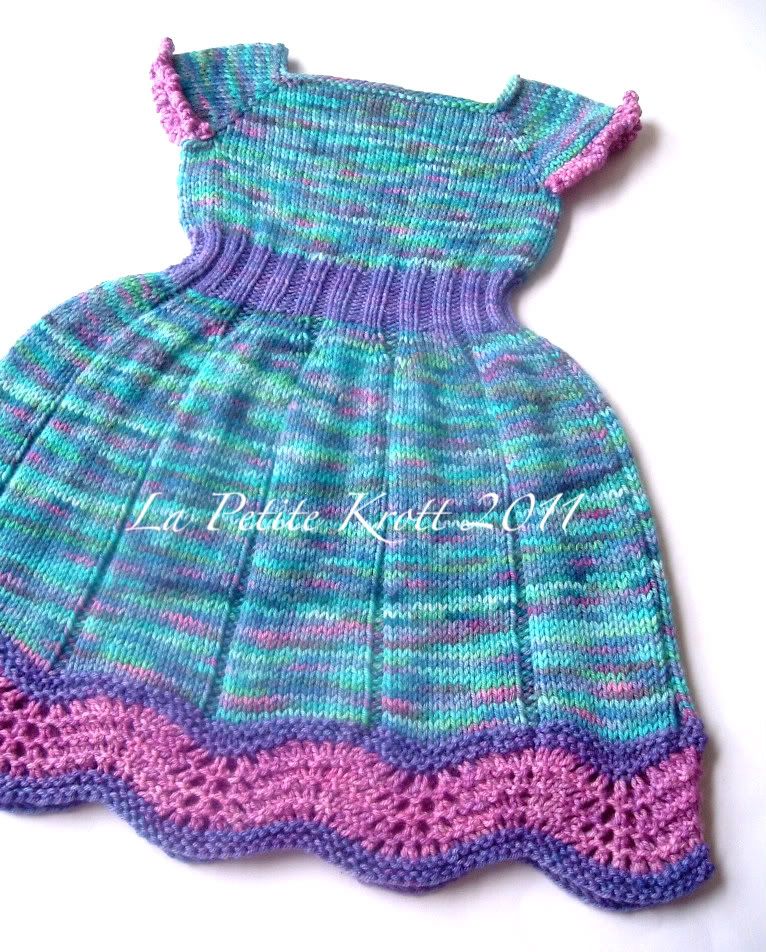 Duplicate stitched Shorties:




Duplicate stitched longies:



Zoe romper:



Summer Pinafore:

And Bamboo Fitted Diapers:


Diapers come in Sized (NB, Small, Medium, Large) as well as One-size (fits 8-35lbs) as well as a One-Size Extra (for larger babies, fits from 10-40lbs)
Advertisement
__________________
Suzanne,
mom to Zoé and baby Abigail and wife to Jeff.
My Hyenacart Facebook My Gallery


I've been RAVED!

---
Last edited by LaPetiteKrottCreations; 05-21-2012 at

04:24 PM

.