Re: Kissaluvs - Size 0 - Excellent condition
---
PMing you.


Quote:

Originally Posted by

bree1215
I have 15 size 0 kissaluvs. All in EUC condition with no staining, and perfect elastic and snaps. They were all washed with Rockin' Green detergent and line dried when weather allowed (they were worn by a December baby in Colorado!) 1 green, 2 blue, 12 neutral. I am asking $8ppd / diaper or you can take the whole lot for $110. Please PM me with questions or if you are interested.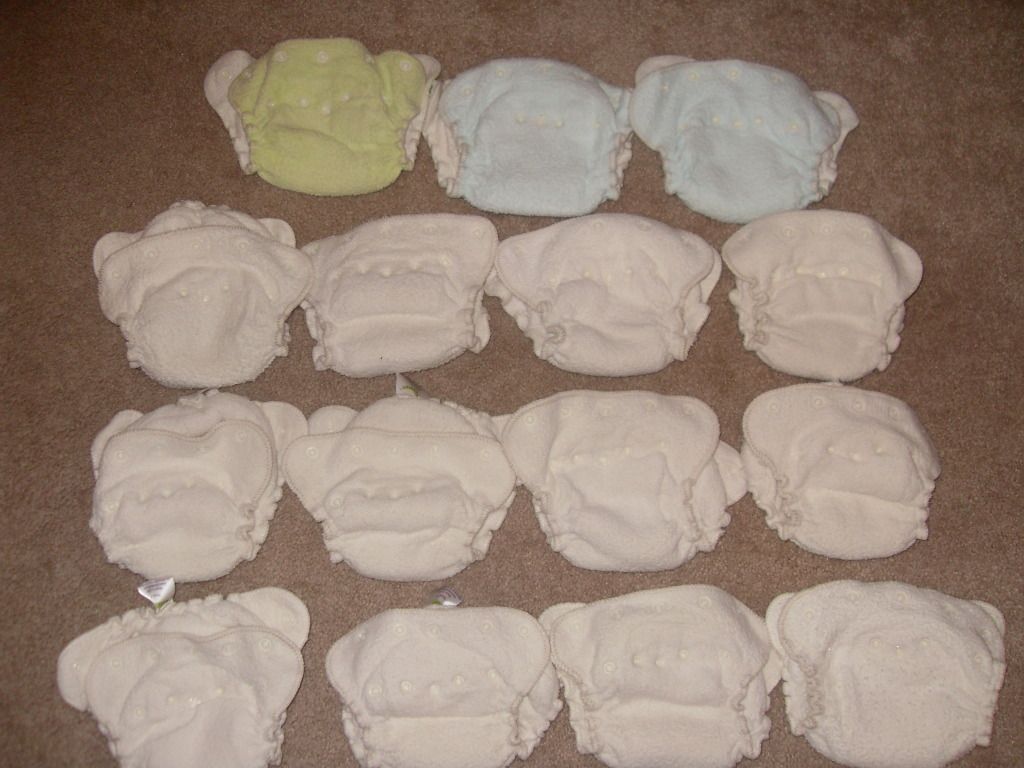 __________________
ISO: A contractor who shows up and actually does the work for which I am paying him without me standing over him like he is a child who won't clean his room.

The remodel isn't going well.