**GONE - Please Delete***Huge lot of 3-6 months fall/winter, lots of gymboree
---
GONE TO EBAY!

I'd like to just keep this as a lot. If it doesn't sell her, I'll just stick it on Ebay. I'm a little too lazy to separate things out.


It's a lot of 25+ outfits, no random pieces except one Gymboree sweater. Everything else has matching shirt and pants, or is a one piece outfit. It's probably 50% Gymboree, the rest is Carters, Hanna, Gap, First Impresions, etc. It's all 3-6 months except the First Impressions outfits are labeled 0-3 but definitely fit like a 3-6 month. Nothing is stained or torn. A few of the things I bought new but most I bought from consignment so they have been through 2+ kids and do have wash wear. I'm asking $100ppd.




closer ups of the outfits: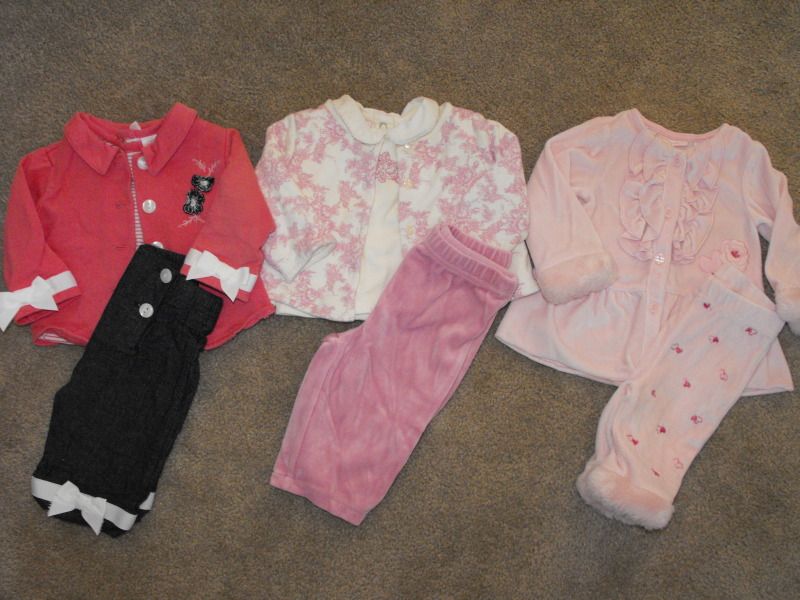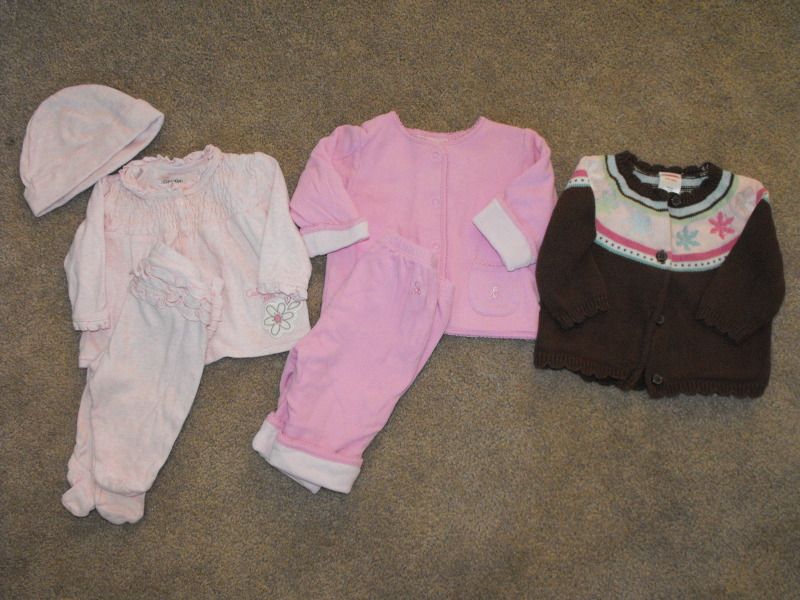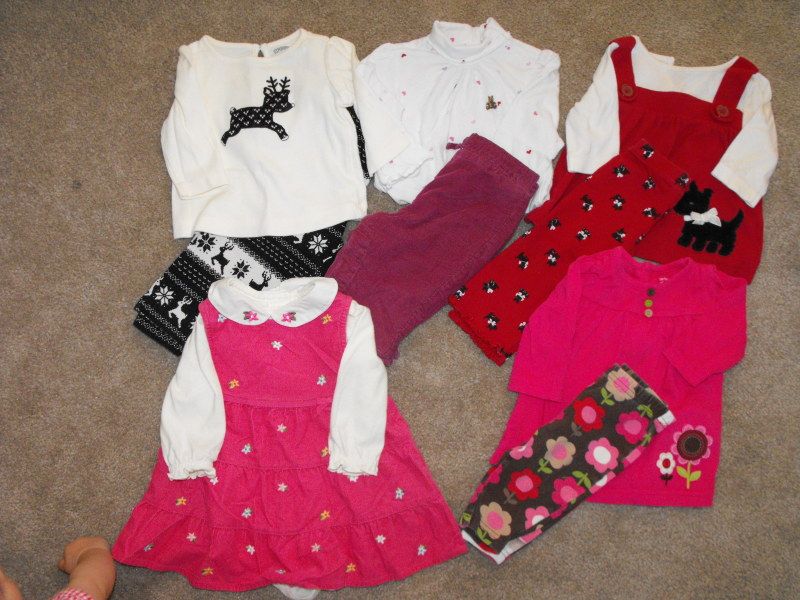 I'm also selling this lot seperately, it's Gymboree Wild One in 3-6 months, asking $22ppd:

Advertisement
__________________
Mama to 6 Princesses including 2 sets of twins; ages 11, 11, 7, 2, 2 and an itti bitti
---
Last edited by meesh38; 09-04-2012 at

09:48 AM

.