*all pending *FFS Medium Fitteds and random Microfiber doubler
---
3 fitteds, all snaps, all snap in soakers with lay in doublers (they're under the soakers) 1 is a Med Very Baby, other to are trimmer Mediums in a homemade pattern. all elastics are good, very light satining (which I have not tried sunning) some cosmetic issues but all very functional. all have cotton print outers and bamboo everything else.
[
Pm your address and I'll quote you the shipping, will probably all fit in a FRE for cheapest $$.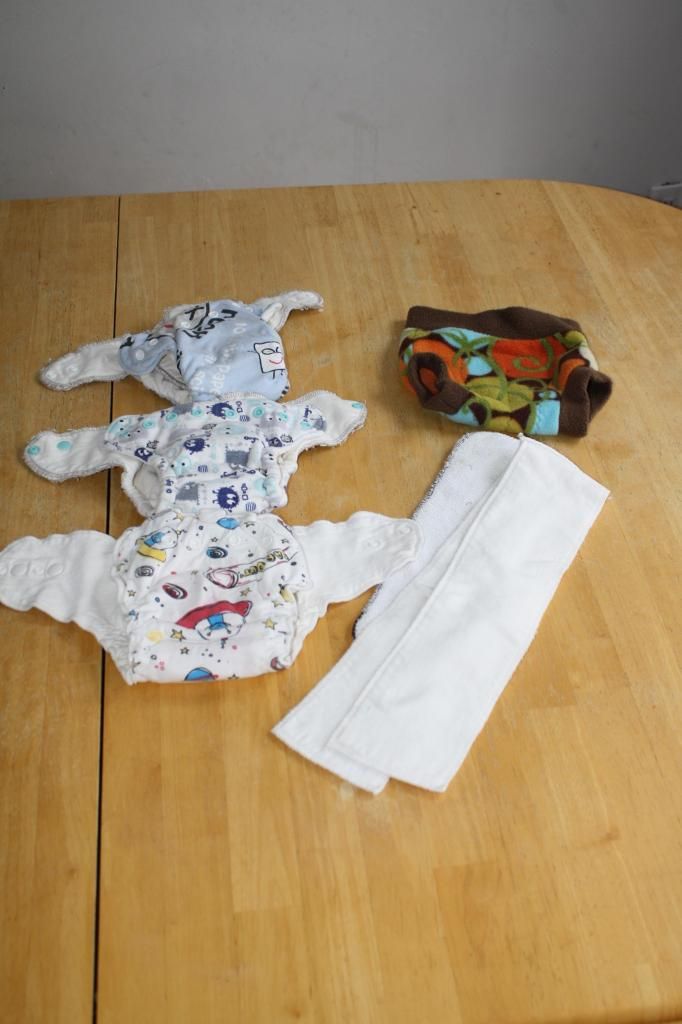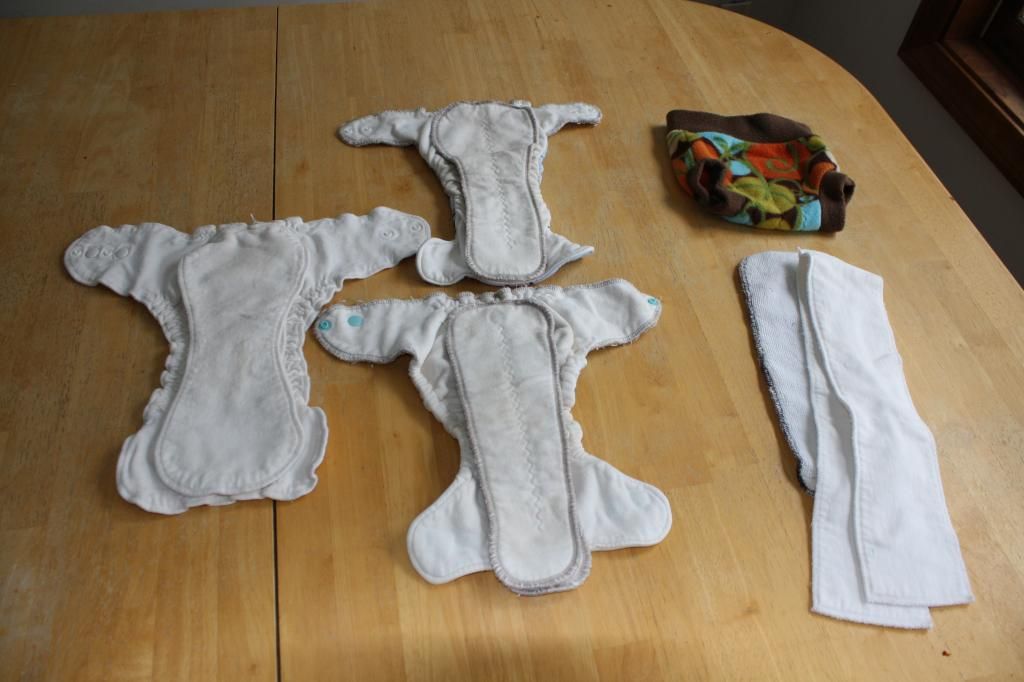 FYI, we have battled ammonia issues a few time while trying to find the right soap/wash routine. These were all pulled from rotation at various times through that process so I would advise a good stripping on all of them.
Advertisement
---
Last edited by jessreichenbach; 01-12-2013 at

10:07 AM

.