FS: XL prowraps (34-45lbs)
---
[SIZE="2"] [COLOR="Silver"] XL Prowraps all 3 for $17ppd.


BRAND: Prowrap
SIZE:XL (tag says it fits 34-45lbs)
COLOR:White
CLOSURE:Snap
CONDITION:Very good. Elastics are springy, snaps work, PUL is excellent. One cover has a faint pink stain on the inside of the leg gusset. You have to look pretty close to see it from the outside of the cover. Its so light I can't get it to show in a photograph. But they are otherwise stain free. I bought them secondhand but never used them because my little guy started potty learning. I would say the previous owner must have only used them a handful of times because they are in great shape.
PRICE: $17ppd for all 3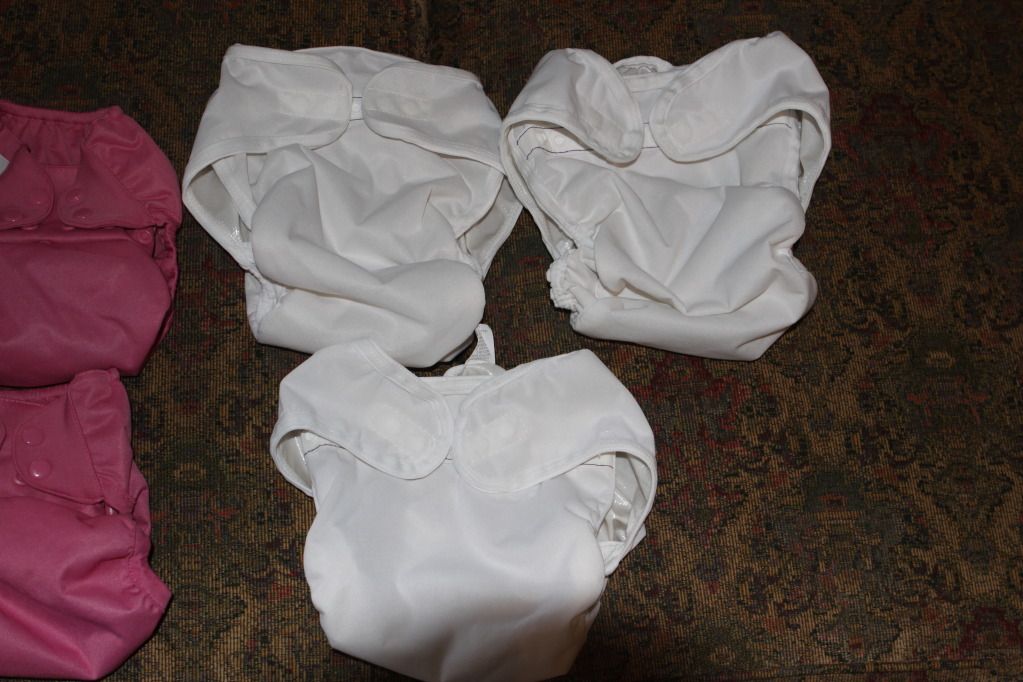 (the pink mark is on the bottom diaper)

___SOLD SOLD SOLD *BELOW THIS LINE---------------------------------------

BRAND: Flip (made by the makers of Bumgenius)
SIZE:One size
COLOR:Zinnia (bright pink)
CONDITION:Like New! I bought these to use as a backup for my DD's pocket stash. They were purchased new from a retailer by me. I washed them once and line dried but I have never used them. I am a pocket-mama through and through and I just don't reach for anything else.
PRICE: SOLD!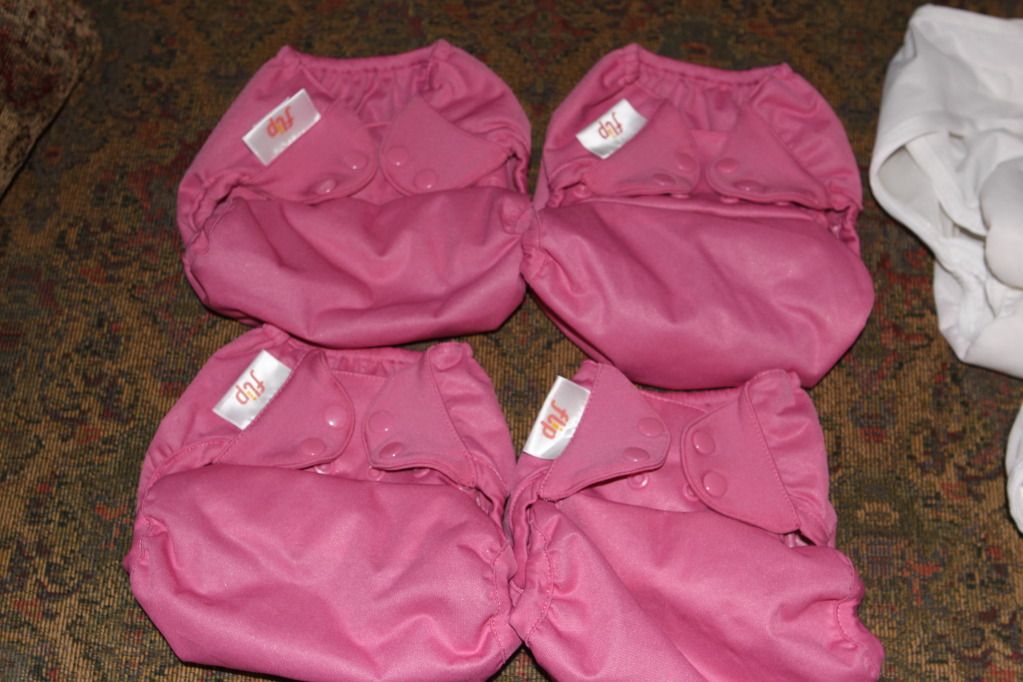 Advertisement
---
Last edited by Megs83; 10-03-2012 at

09:25 PM

.