ALL SOLD--PLEASE DELETE--EUC Flip Trainers and inserts
---
Three Flip trainers with 18 organic cotton trainer inserts. The trainers are in EUC. Sassy and Mirror prepped and then used once. They have slight pilling along the leg openings from being washed with some hook-and-loop covers. Twilight (periwinkle blue) only washed once for prep, never worn. 16 of the trainer inserts were prepped but never used. 2 are used with slight stains--I'm sunning them right now. I have pictures of all the inserts if anyone wants them. I washed everything in Charlie's Soap.

I bought the trainers and the inserts in Cotton Babies' most recent seconds sale, so they are all second quality, but I can't find anything wrong with them--maybe the stitching is slightly imperfect in a few places?

$95ppd for everything or $15ppd for the Twilight cover and $14ppd/each for the Sassy and Mirror covers. $54ppd for all the inserts together. We can talk prices if you want just some of the inserts.

Mirror and Twilight SOLD. Sassy remaining.
9 inserts SOLD. 9 (all new ones) remaining.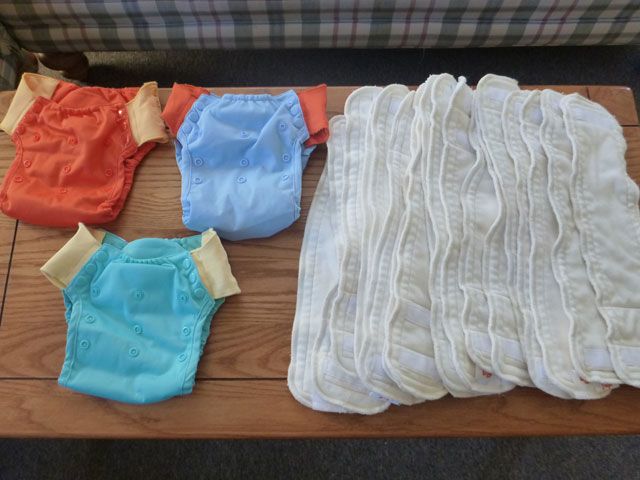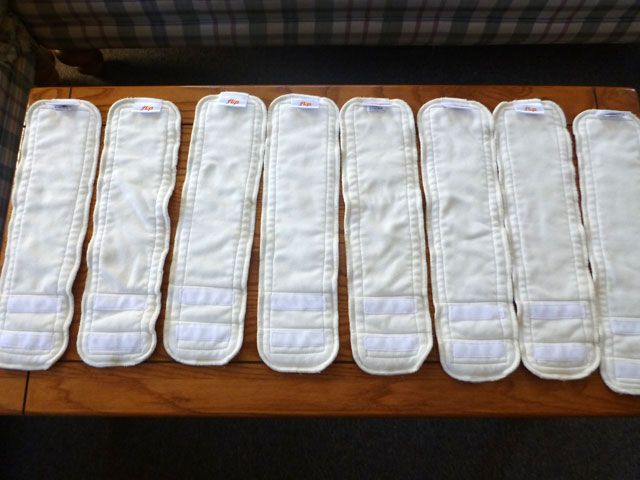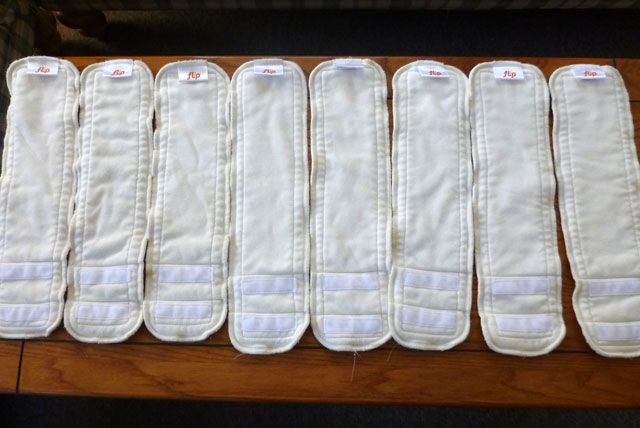 These are the two slightly stained ones I'm sunning.
Advertisement
__________________
Wife to my supportive DH
and WAHM to DD Nora (06/10), DS Emerson (07/12), and baby #5 (due 5/16) and my precious babies in heaven: Bennet (died 8/15 at 12 months) and Lucy (miscarried 7/15).
---
Last edited by melyndie; 11-27-2012 at

01:11 PM

.