Newborn Diapers- Grovia, WAHM, and Baby Ten
---
Would prefer to sell these in the lots listed. Will ship within 2 days of receiving paypal. We're a dog friendly home so while these have just been washed there will most likely be some stray dog hairs.

Outers of all diapers: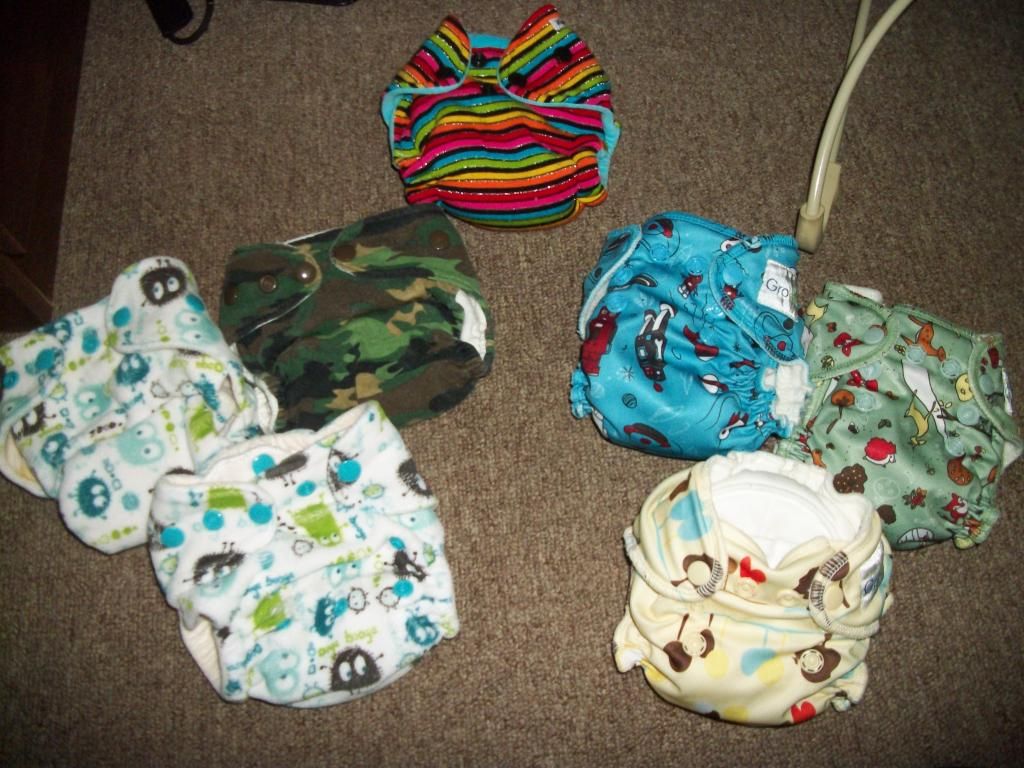 Grovia Newborn AIOs

2 New style stay dry AIOs, 1 older style organic cotton. All were purchased new by me and have been used for 2 months in a good size rotation. The stay dry AIOs have no stains or issues. The cotton has a large BF stain. I'm sure it will come out with sunning but I just don't have the time to line dry ATM. $30ppd for the lot.




WAHM Fitteds
Purchased EUC on here. Still fit my 3 month old but he's outgrown the absorbancy. The oogas have some BF stains (flipped up the soaker on one to show stains). Camo has no stains. Inners are OBV, Oogas are velour outers, and camo is a knit outer. The only issue with these are the fabric where the rise snaps down is a little crunchy. I really loved these and hate to see them go. Used once per week or less for 2 months total. $20ppd for the lot




Baby Ten Fitted
Received new in a trade. Only worn once. No stains or issues at all. $15ppd




Take everything for $60ppd. Thanks! PM me for the quickest response
Advertisement
__________________
Alycia + Tom = 2 Labor Day babies! Tommy (9/09) + Vinny (9/12)
Under construction: unexpectedly expecting in 2015!