Re: Okay I bought a Moby off FSOT now what do I do with it.
---
here's a couple pics I actually took the other day when he was sleeping in the moby. I don't tuck his legs into the X anymore, I just wrap them around his rear end and let his legs hang, but I DO leave his legs under the front fabric that pulls up so they stay warm and don't dangle around knocking into my legs. It keeps his legs in place but not squished.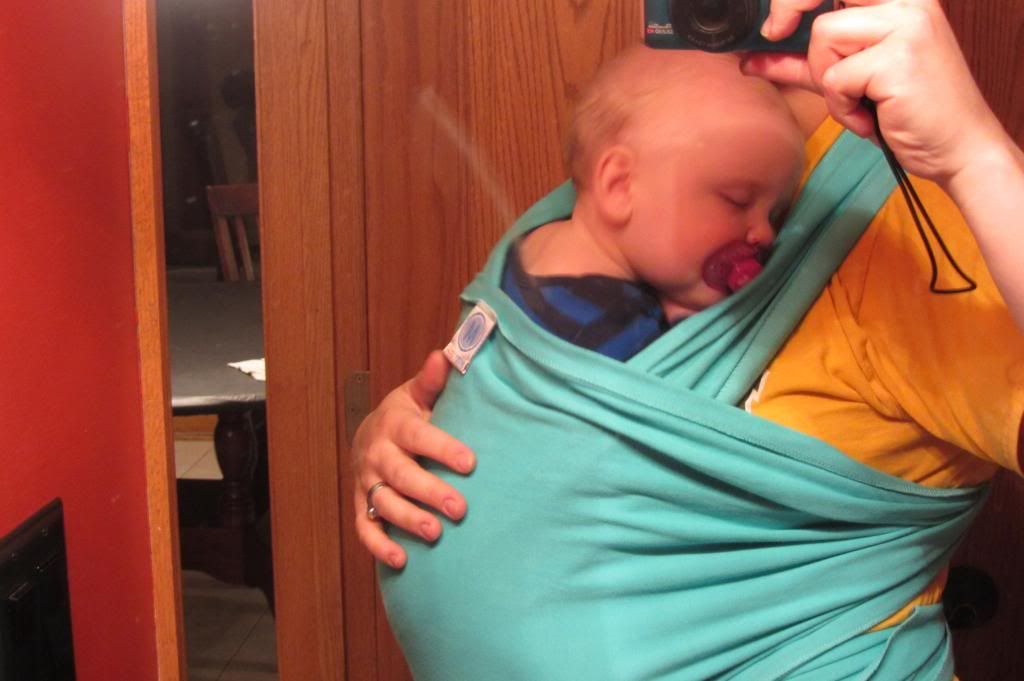 Advertisement
__________________
Maria, wife to David and stay-at-home-mama to four children.