ExpectNet Baby guesses pic and stats update
---
I am creating a game but I am going to post some stats and a belly picture if you want to try to guess.

http://www.expectnet.com/

Game Name: EasterBug case sensitive

So with DS he was 1 day over my EDD his stats- 7lbs 10oz, 20"
EDD 4/1/13 - this changed 2 weeks late after 2 ultrasounds
Having a planned homebith we didn't find out gender.
Gained 13lbs so far.
I took this pic today 27weeks 5 days preggo.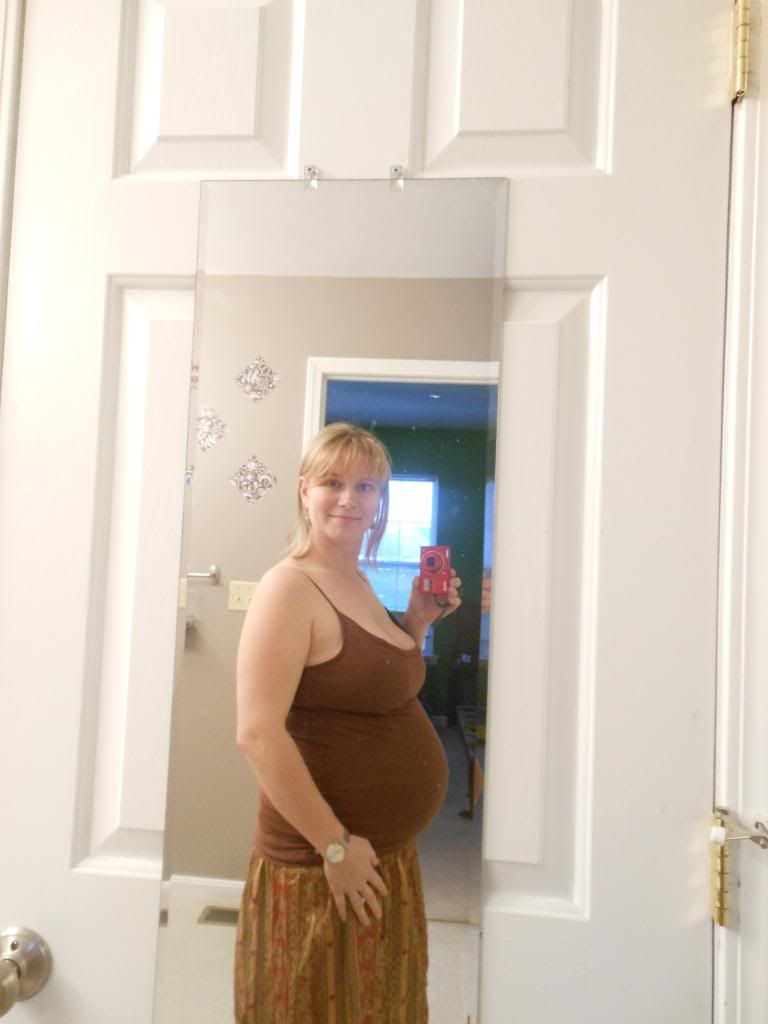 Advertisement
__________________
Mama married to my soulmate and homebirth partner. I am a co-sleeping,
,
ing, babywearing, ERF, and delayed vaxing mama to two intact boys (6/2010) & (4/2013).
ISO/IHA
http://www.diaperswappers.com/forum/....php?t=1454524
---
Last edited by NappyChappy; 01-04-2013 at

03:32 PM

.