ALL SOLD!!!! Huge lot of 28: blueberry brand & more- dirt cheap!
---
ALL SOLD!!!

I have a huge lot of mixed inserts. Hemp, micro fiber and more. Various sizes and thickness! Perfect for moms who need to mix and match thicknesses in the diaper. Mostly blueberry brand!




Guc, only a few have wear , but doesn't not affect fun ruin. Pricing them cheap to move! No stinks! No major stains. I have over 300 inserts so these are in a high rotation!

$28 ppd USA only! Some of these I paid $4-5 for each, especially the doublers! I even have more in my stash I need to move, so if you want more- lets talk!

Eager seller!!!!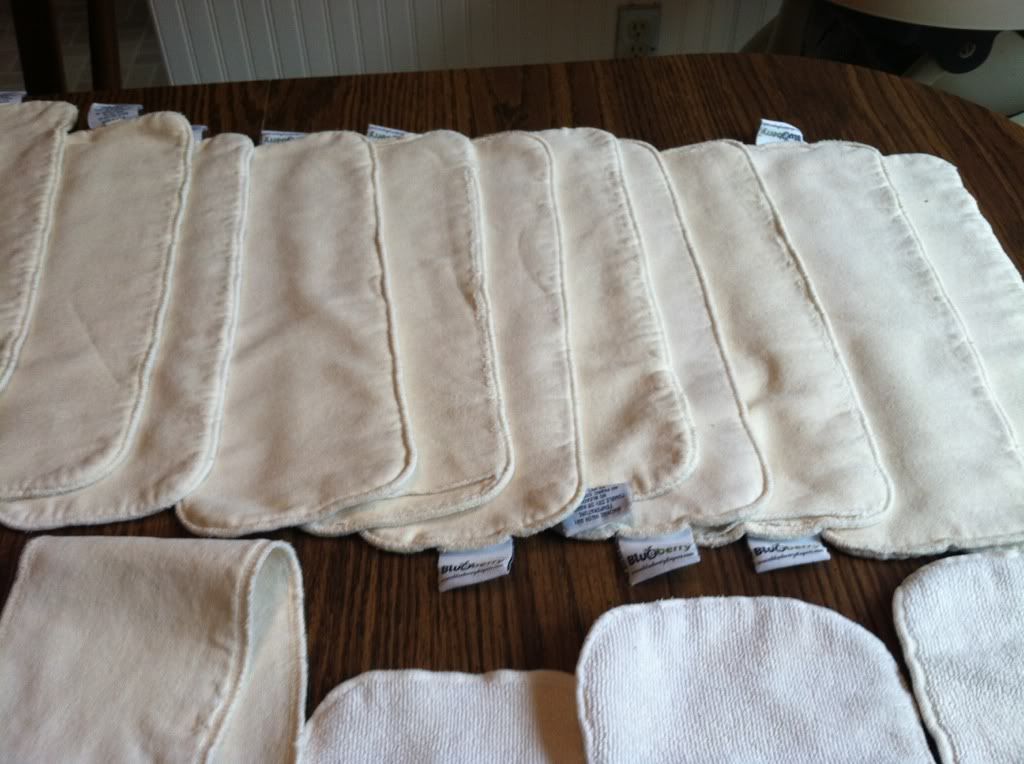 Pm me today!
Advertisement
__________________
SAHM, wife & artist--7 ds, 5 dd, 2 dd. I am an artist who crochets, hand stamps jewelry and makes boho chic hair pieces for girls and mamas!
---
Last edited by ilovecookie; 04-28-2013 at

09:51 PM

.