Sun Baby and WAHM pockets
---
Please make me an offer if you're interested. Thanks!

Sun Baby pockets - 2 purple and 1 pink. There is some staining inside that can be gone with some sunning. Comes with a microfiber insert. Soft insides. Top 3 diapers in the pictures.

4 WAHM Diapers All come with microfiber inserts.
From Left to right... bottom 4 diapers
1 is a minky outside with paw prints. Inside is stained. Size medium with perfect elastic.
2 is also size medium with a soft cat/dog print on the inside. No staining, great elastic.
3 is also size medium, pale peach with soft white inside. There is some piling, but the elastic is still great on this one as well.
4 is size medium, dinosaur print. Elastic is great, light piling on the inside.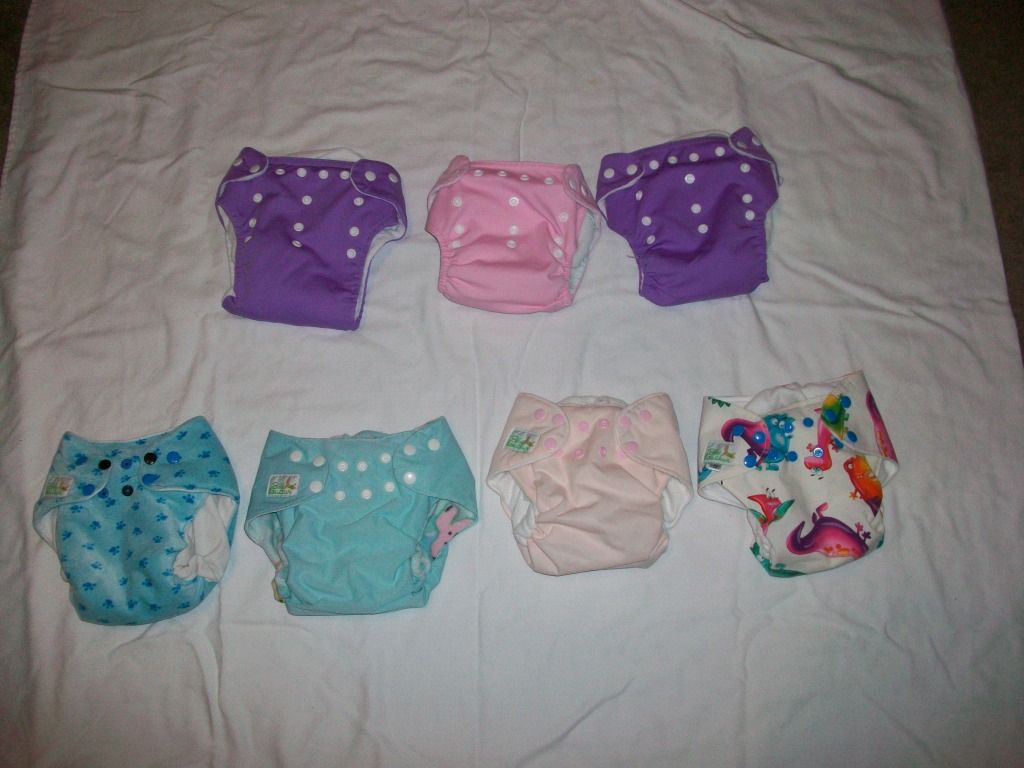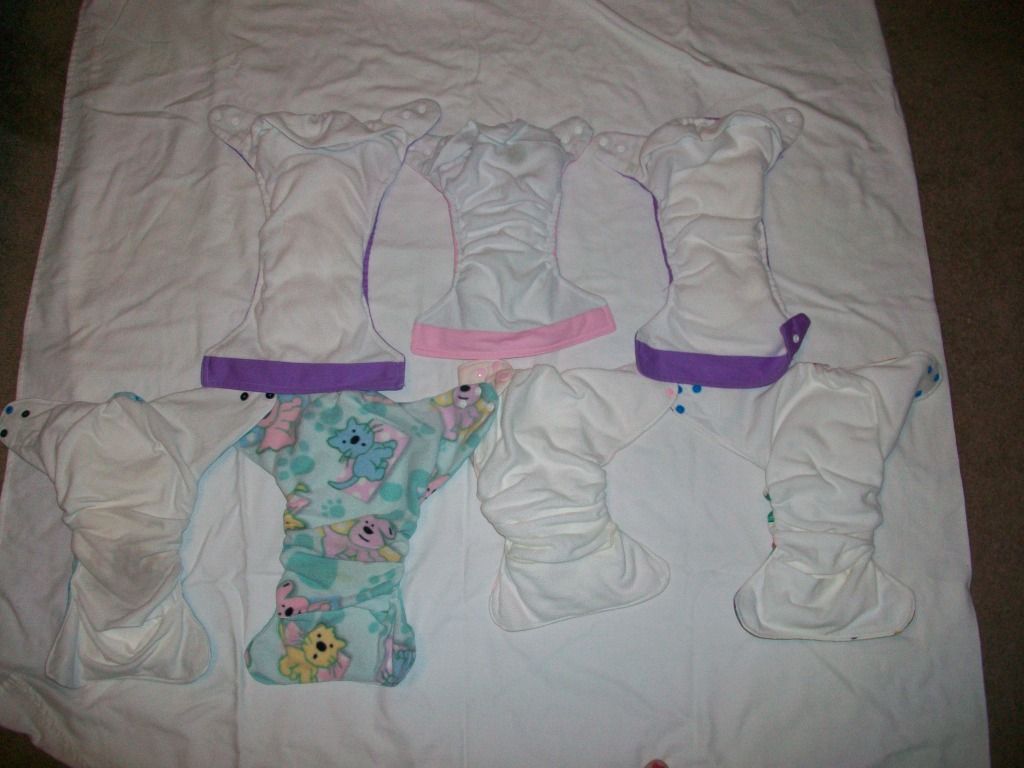 Advertisement
__________________
Amanda
~~~~~~~~~~~~~~~~~~~~~~~~~~~
Mommy to N (7) and currently destashing for Z (3)