Covered Caboose and Gerbers
---
Hello! Time to clear it all out, and here are some trainers I used as undies while we EC'd. Would like to go ahead and sell them as a lot.
First Covered Caboose - I have one bamboo velour and one bamboo hemp but EUC. They are two layers of fabric, with a pocket to add more stuffing. These are size 1 / 2T but they run quite small and fit my LO around 6 months.
I also have (not pictured) two Gerber trainers 2T that I shrunk. One blue, one pink flowers. Pink flowers has lite staining. I can do pics if you want, I just figured we all know what Gerber trainers look like.
Just tossing them in for shipping, let me know if you don't want and I'll FFS or donate them instead (and discount your others a bit).

$25ppd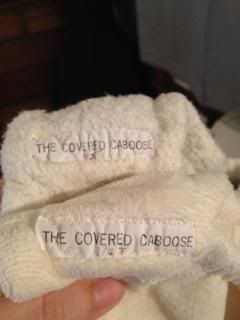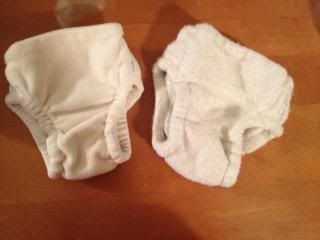 Advertisement
__________________
Sarah
Mama to a princess and two princes