Your O&A w/ infant insert or petite calyx baby carrier for my new Dream Carrier!
---
Hi Mamas, Agh, it seriously makes me cry to let this one go! I just received it a few days ago. I am in LOVE with the print. But the carrier just doesn't fit my petite frame/extremely short torso well at all.

I've decided I'd prefer to trade only at this time. I am looking to trade for a 16' 0&A w/infant insert, or a petite calyx. I may be picky about prints but please PM with any offers!

Here is the description of my carrier:
Custom Soft Structured Dream Carrier. Original body, standard strap and waist length. 3 piece structured waist, very gender neutral, beautiful apples and pears fabric w/ matching print hood.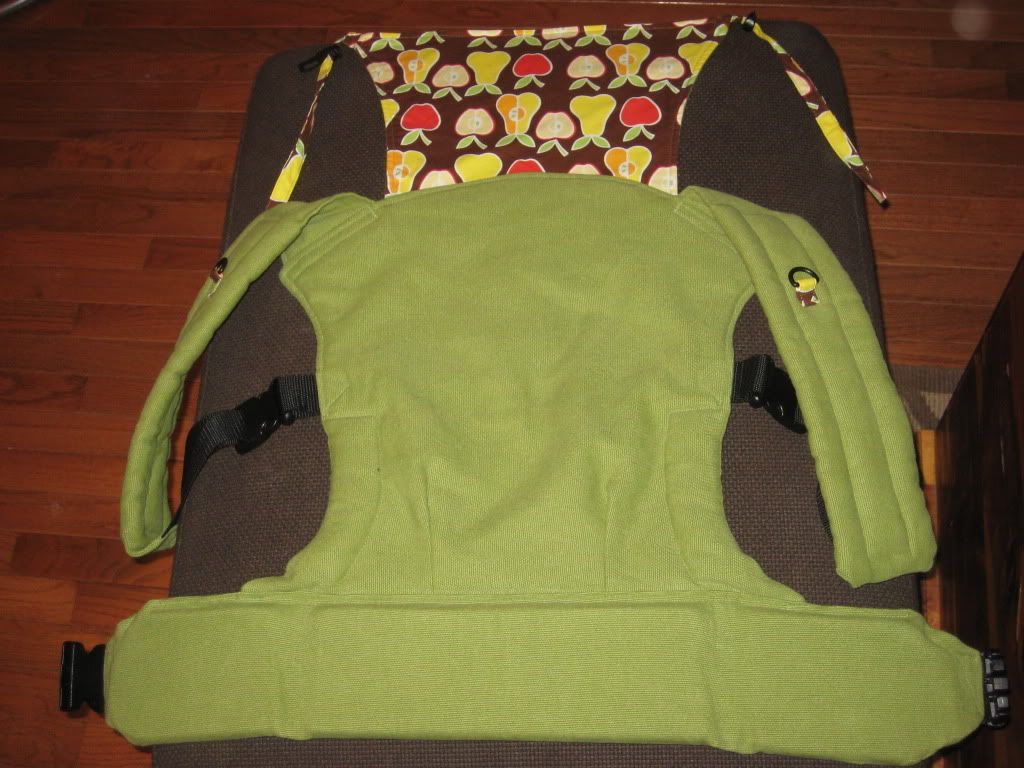 Advertisement